2017 JAMfest Europe
JAMfest Europe: Level 3 Results
JAMfest Europe: Level 3 Results
JAMfest Europe 2017 Level 3 results.
Jun 19, 2017
by Varsity TV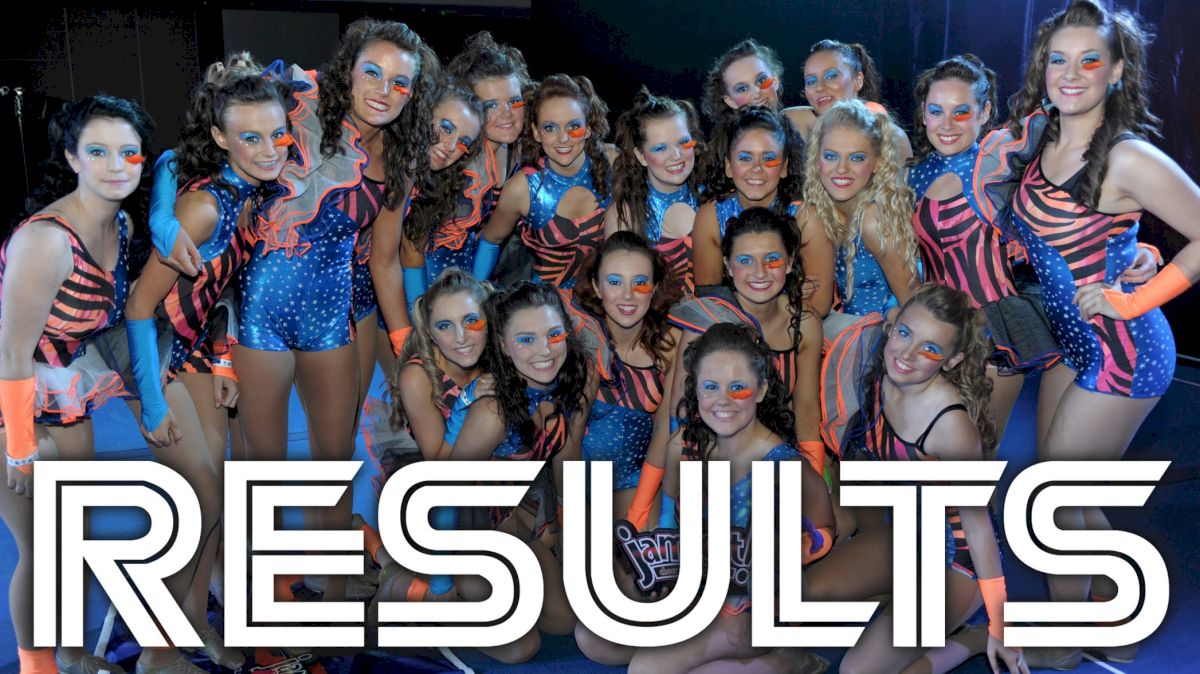 Welcome to the
Level 3
Results page! Continue scrolling to find your division. Don't see your division or team? Are you sure you're looking in the correct level?
Click here
to head back to The JAMfest Europe Results Hub.
Level 3 Results
Scroll to find your division or click below to jump to the results you are looking for.

Junior
|
Junior
|
Senior
|
Senior Coed
|
Senior Coed
|
Open Coed
---
Junior Small
| Ranking | Team |
| --- | --- |
| 1 | Scorchers |
| 2 | Velocity Cheer Academy |
Junior Large
| Ranking | Team |
| --- | --- |
| 1 | Rising Stars |
| 2 | Casablanca Cheer |
Senior Small
| Ranking | Team |
| --- | --- |
| 1 | Fame All Stars |
| 2 | Cheer Force Knights |
| 3 | Pixies Cheer |
| 4 | CMA |
| 4 | Wild Spirit Allstars |
| 6 | Ultimate Storm Cheer |
Senior Large
| Ranking | Team |
| --- | --- |
| 1 | Crimson Heat Tigers |
| 2 | Champion Dance and Cheer |
| 3 | Saints Elite |
| 4 | Cheer Valley |
| 5 | Star Spirit |
Senior Small Coed
| Ranking | Team |
| --- | --- |
| 1 | Zodiac Allstars |
| 2 | Gymfinity Sports Academy |
| 3 | Cheer Evolution |
Senior Large Coed
| Ranking | Team |
| --- | --- |
| 1 | Strike Force Allstar Cheer |
| 2 | Cheer Force Knights |