"Camping Across The Country" is a series of stories and experiences of the Varsity cheer & dance staff as they travel around the U.S. to teach summer camps. They have fun, meet new friends, and make memories that last a lifetime. Join them on their journey!


UCA CAMP ON THE BEACH


UCA STAFF: Madeline
LOCATION: Panama City, FL
Hi! My name's Madeline. I'm a UCA Instructor from Florida and I can't wait to share some of my favorite camp memories from the summer with you!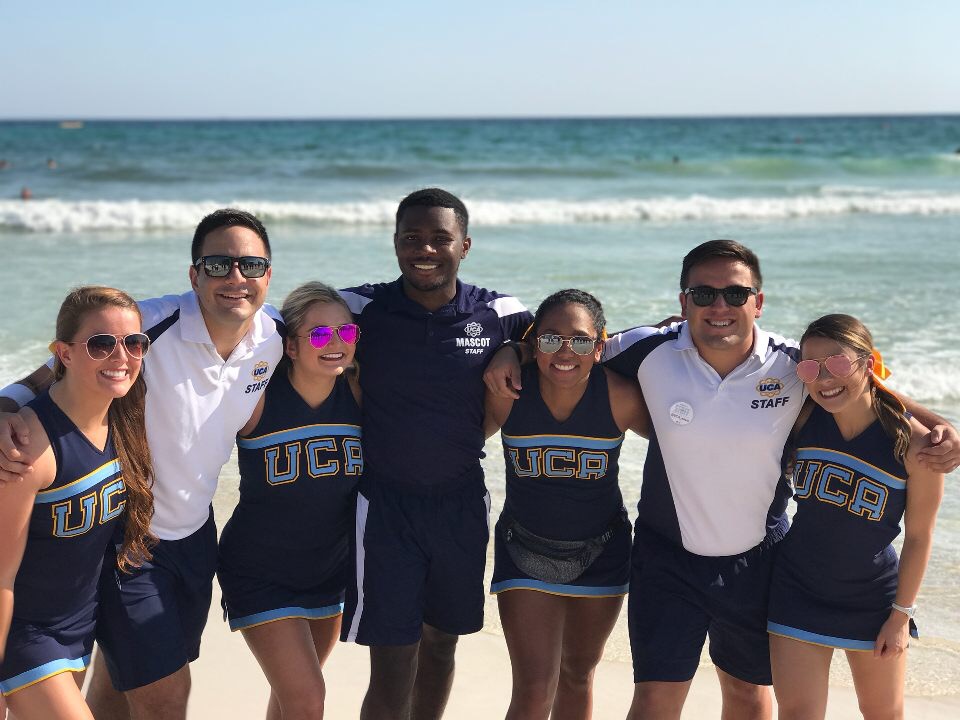 ​Ready to kick off camp with my UCA Staff friends!
Cheerleading and the beach…talk about the perfect combination! In some parts of the country, it's unheard of to hold a camp on the beach. In Panama City, FL, it's our favorite way to instruct cheerleaders all summer long!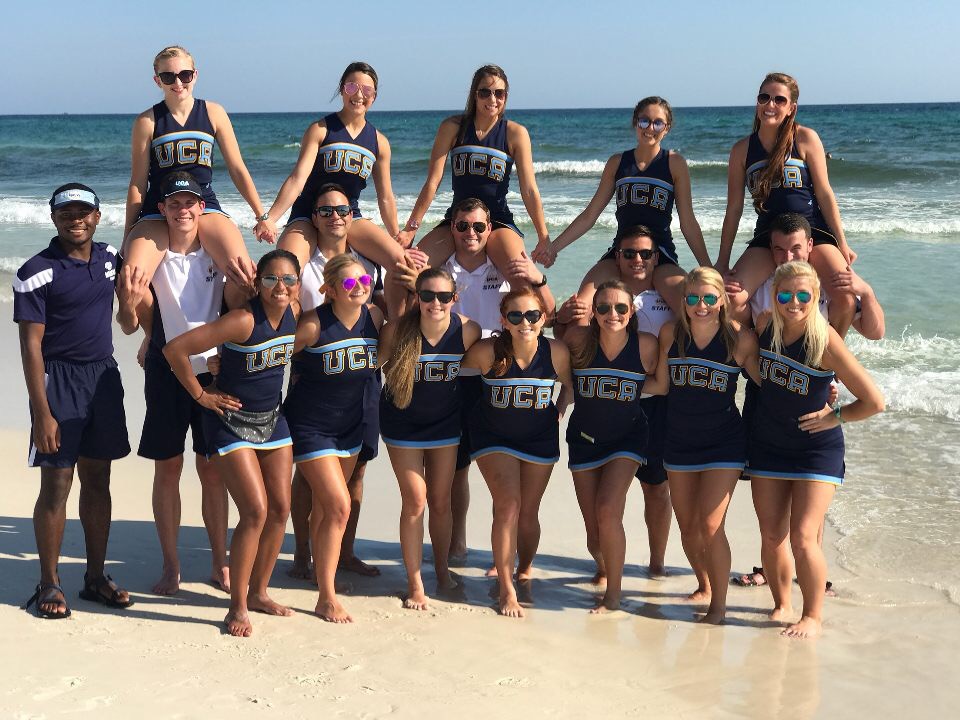 PCB III ​UCA Staff instructors taking a beach break!
The PCB cheer camps are like no other. We kick off camp by teaching each team their very own personalized sideline on the beach! On day two, teams work hard all morning and then enjoy an afternoon beach break for some fun in the sun and lots of team bonding!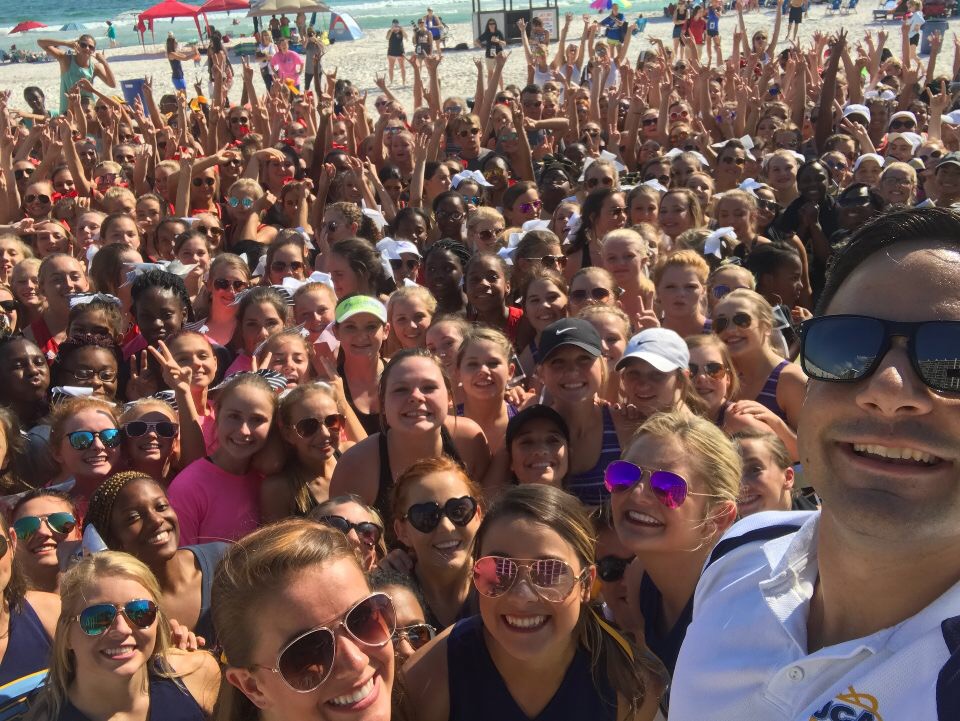 ​Cheer class selfie on the beach.
My favorite part of camp is the luau on the evening of day three. This is a special celebration that we have at all of the Panama City camps. The luau takes place on the pool deck. It's the perfect environment for teams to come together and have fun! Everyone trades in his or her cheer shoes and campwear for flip-flops and grass skirts. The luau always becomes a fun dance party where life-lasting memories are made!
I had the opportunity to work with amazing teams during Panama III! My littles were Clench County Varsity and Bay JV. Their bright smiles and positive attitudes made each day exciting and fulfilling for me. PCB camps always have some of the most energetic campers that the staff never forgets!
One of the most exciting and unique things about the Panama City Beach camp is that not only do we have the Top Banana of the day, but we also have the Whale of The Day! The Whale and Banana go to two separate teams that have the most energy, positive attitudes and that have kept it hype all day long!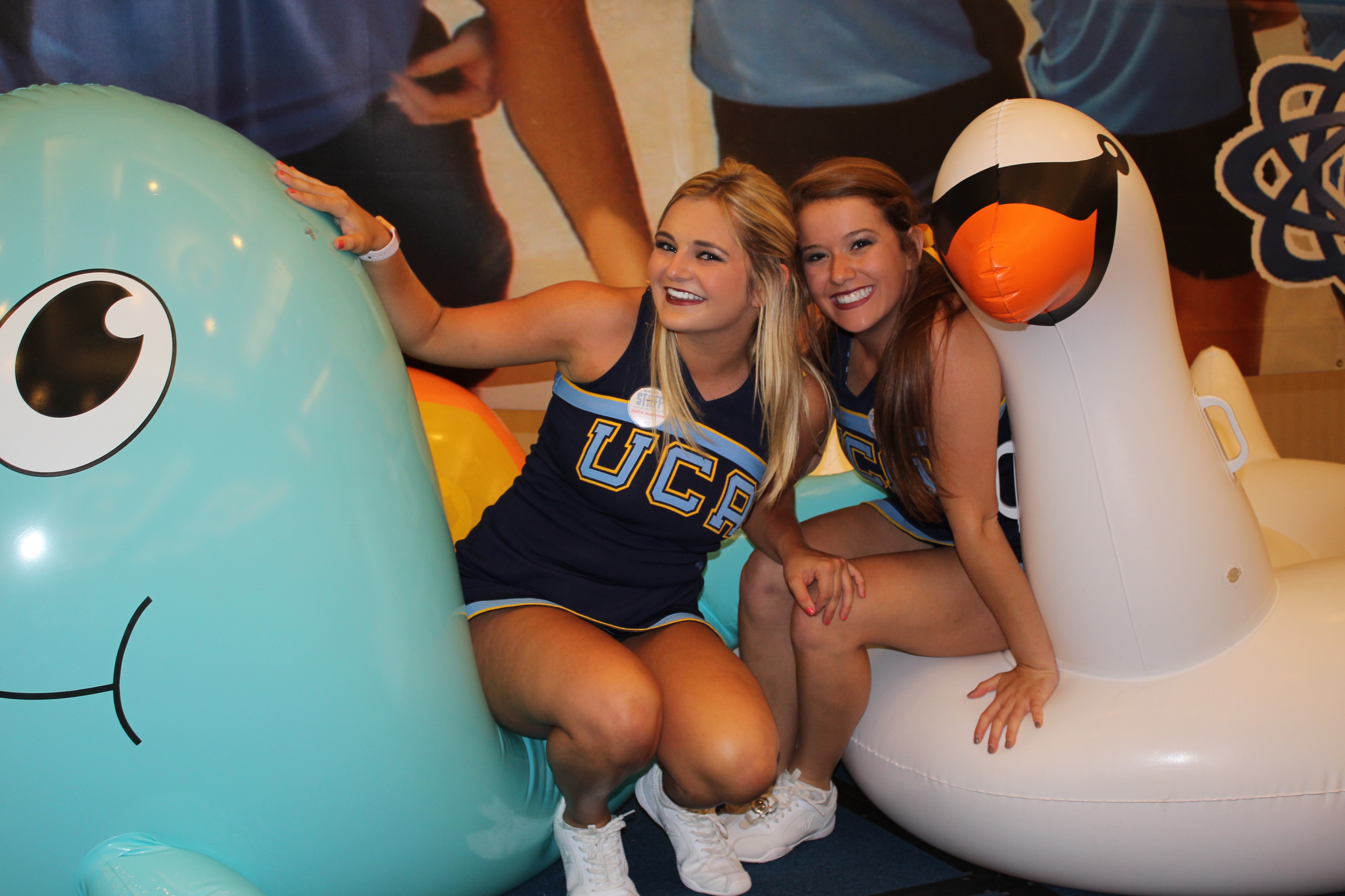 ​Hanging out with @UCA_Nina
Panama City Beach cheer camps are a great way to have fun, grow as a team, and become closer as a team -- all while soaking up the rays on the beautiful beach. I know with everything the campers accomplished during the week, they have so much to bring home to have one amazing season!
- UCA Madeline
Check back next week for more summer camp blogs from Varsity camp instructors!