"Camping Across The Country" is a series of stories and experiences of the Varsity cheer & dance staff as they travel around the U.S. to teach summer camps. They have fun, meet new friends, and make memories that last a lifetime. Join them on their journey!



UDA CAMP AT THE UNIVERSITY OF KENTUCKY
UDA STAFF: Halle

LOCATION: Lexington, KY
Hi! My name is Halle Fuerst! I'm a UDA Instructor from Orlando, Fl! I'm so excited to share some of my favorite memories of the summer with you from camp at the University of Kentucky!
I was thrilled to see this camp appear on my schedule this summer! Camp at U.K. was my favorite camp that I worked my first year on UDA staff! Five years later, I was excited to go back and relive the memories while creating new ones with a very talented staff and awesome dancers!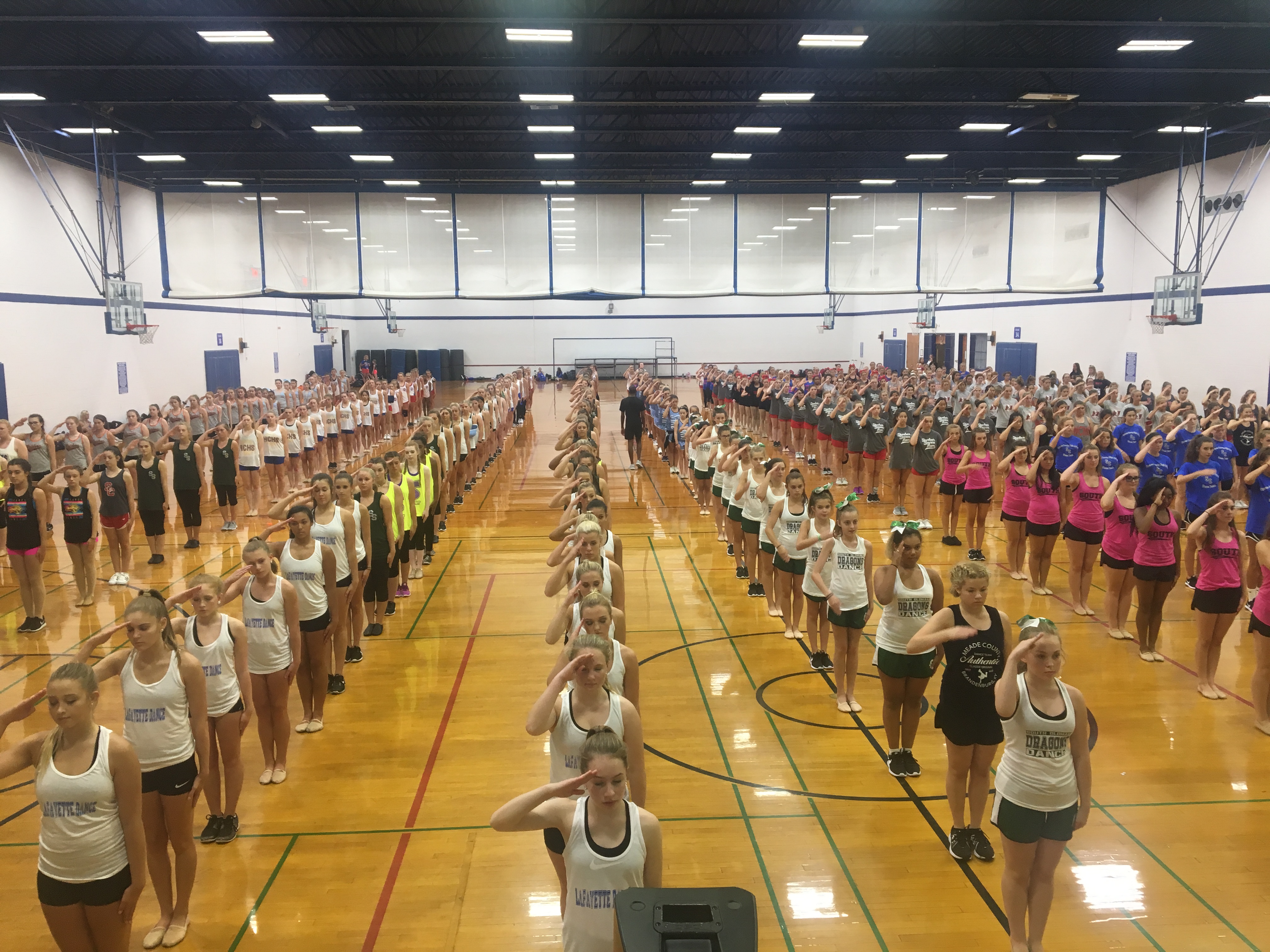 ​Teams doing drill downs in the main facility.
We stayed in one of the nicest dorms on campus! It was a short walk to the facilities and was right in the middle of U.K.'s beautiful campus! The weather was perfect! Being from Florida, I'm used to extreme heat during the summer, but in Kentucky, it stayed at about 75 degrees all week.
There were over 400 dancers at this camp! I enjoyed the one-on-one time that I had to work on hip hop tricks with McCracken County High School in the UK Cheerleading practice room! I also worked with B. Michael Caudill Middle School on their turns in second position. Team technique is all about getting teams to synchronize a skill as a unit, and it is one of my favorite parts of camp.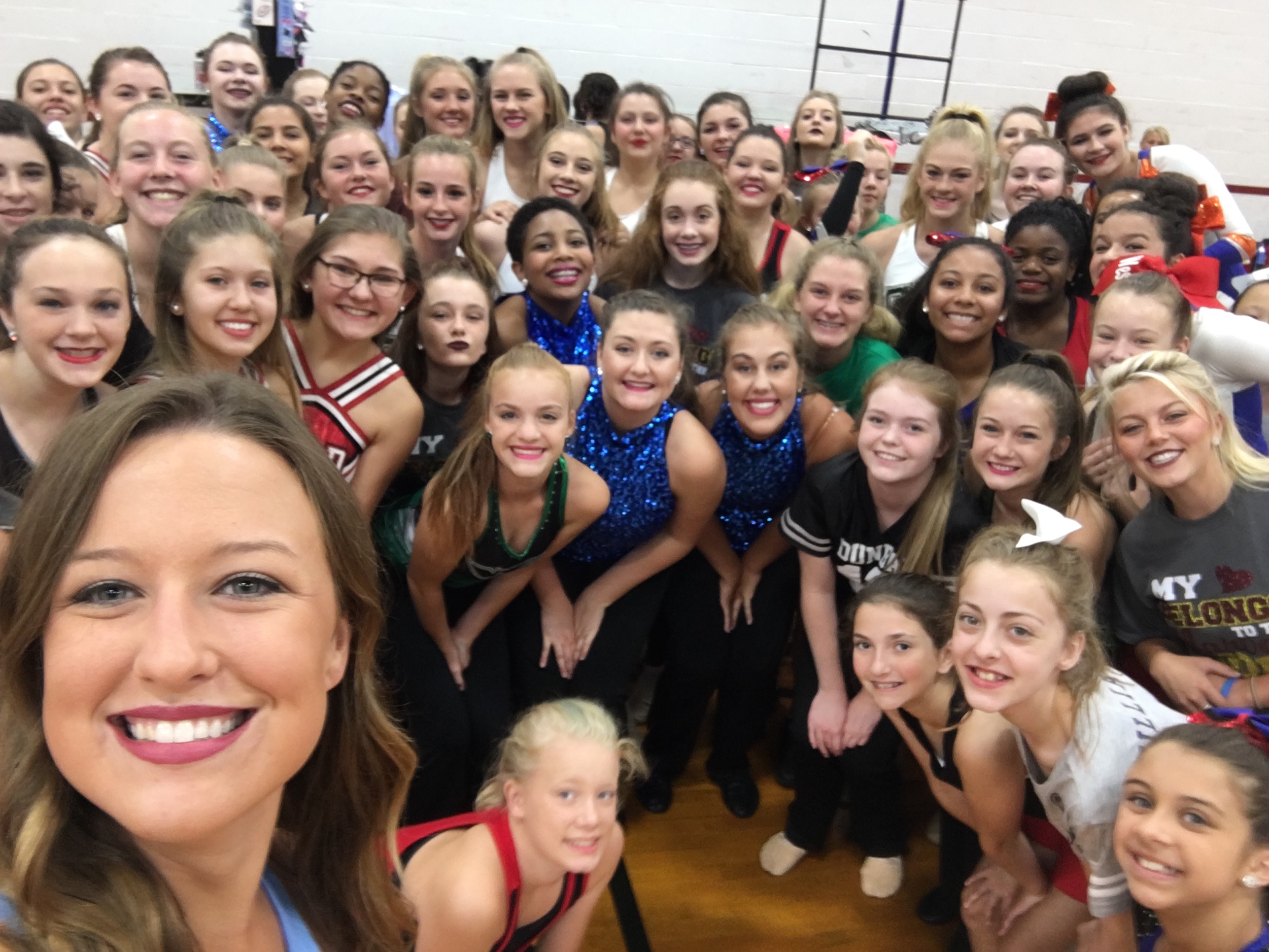 Selfie before evaluations with Halle's Pom 2 class!
It is so much fun to be able to travel the country and teach dance. I loved meeting staff from Chicago, Kansas, North Carolina, Kentucky and other states! We've made so many new memories that I will cherish forever! It's always rewarding to work with teams from different states! I love being able to spread my knowledge to teams across the country.
​UDA Staff at camp at U.K.
This summer I have worked camps with 50 dancers and camps with 400 and each one is just as great as the last! All of the teams here at Kentucky were a pleasure to work with and the energy was explosive! I hope they are just as excited as I am to work with them next year!
- UDA Halle
Check back next week for more summer camp blogs from Varsity camp instructors!