Greenup County High School is an iconic name in high school cheerleading. Out of Greenup, Kentucky, the GCHS cheerleading program was started in 1976 by head coach Candy Berry and she has been growing the legendary program ever since.


The queen and her champions 💚💛 #getupforgreenup @GreenupCheer pic.twitter.com/JTNEk4NccL

— PIPER. (@kaybaby_5) February 13, 2017
The Musketeers competed at the first-ever
National High School Cheerleading Championship
in 1980 at SeaWorld in Orlando, Florida. They have participated every year following.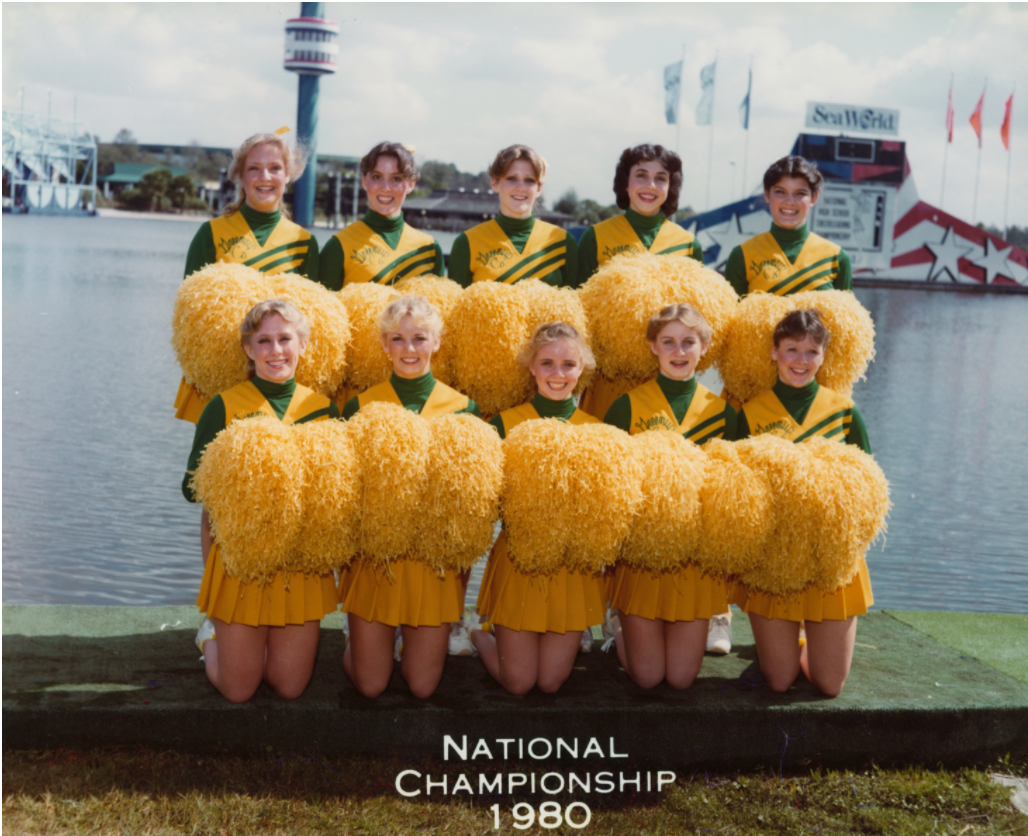 GCHS at the first-ever National High School Cheerleading Championship in 1980
GCHS won their first national title just one year later.
"The early years there were no size divisions or coed or all girl," explained
Berry
. "We all competed against each other."
GCHS now has 16 national championship titles including 1981, 1982, 1983, 1984, 1987, 1992, 1994, 1997, 1999, 2002, 2003, 2005, 2010, 2011,
2015
, and
2017
.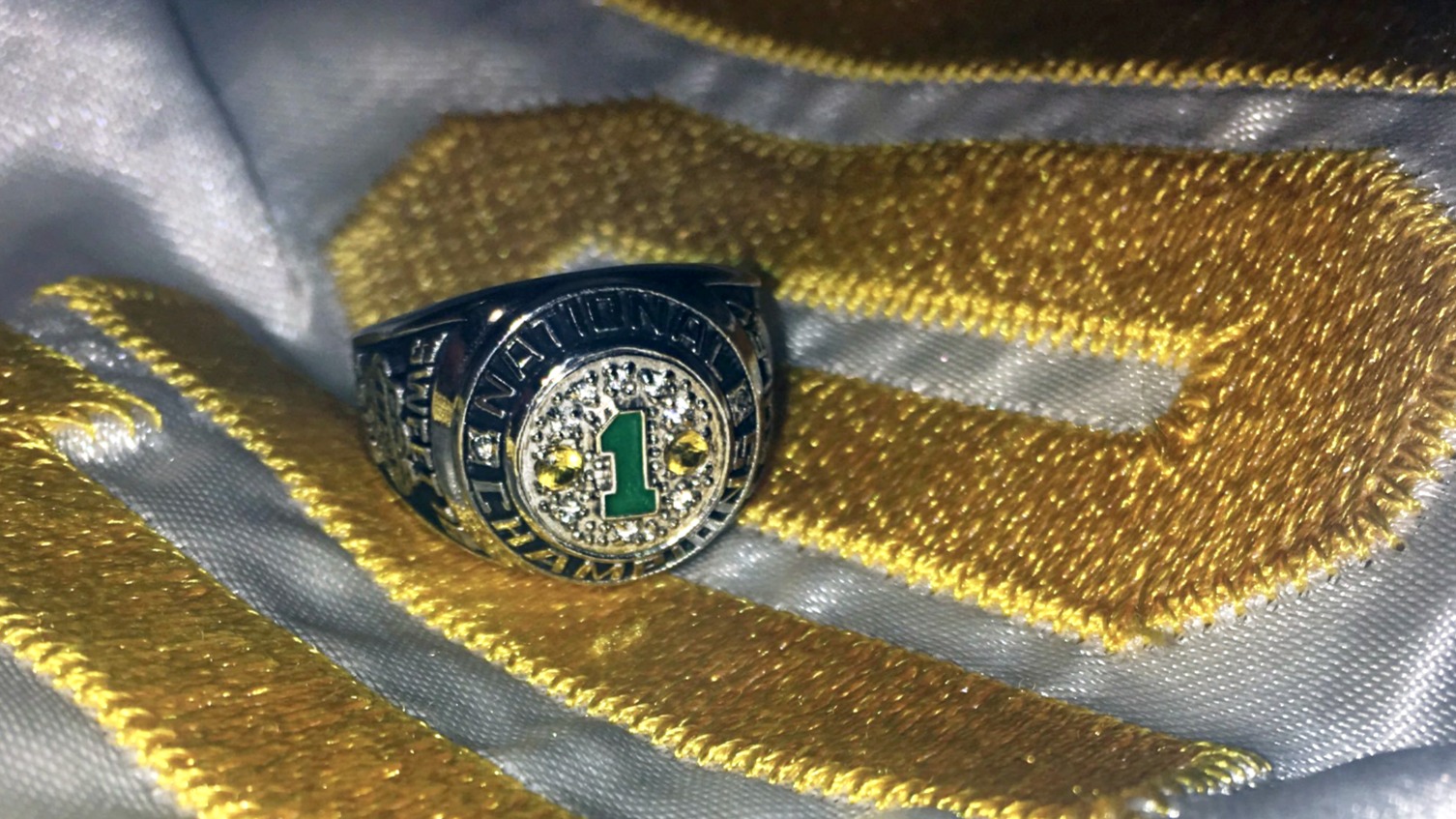 GCHS's 2017 National Championship rings. Photo by @GreenupCheer
This long-standing program has created many traditions they hope last for many years to come.
"The squad is a family. We have generations that cheer for GCHS. This makes tradition a big part of our cheer program," explained
Berry
. "We still do two bits, we have a victory line for the team before games, we wear uniforms we wore in the 1980s and of course we still wear our tall socks! All of this IS Greenup County Cheerleading!"

Berry
attributes most of the school's success to their strong community ties. Once the GCHS cheerleading program began performing new innovative stunts and tumbling, the community got behind the team and supported them.
It was an outlet for our females to gain recognition while being a support of athletics. Those girls who I coached knew I believed in them, that I'd do my best to make them the best, and that I loved them. Together we all built the Greenup County cheer program we have now.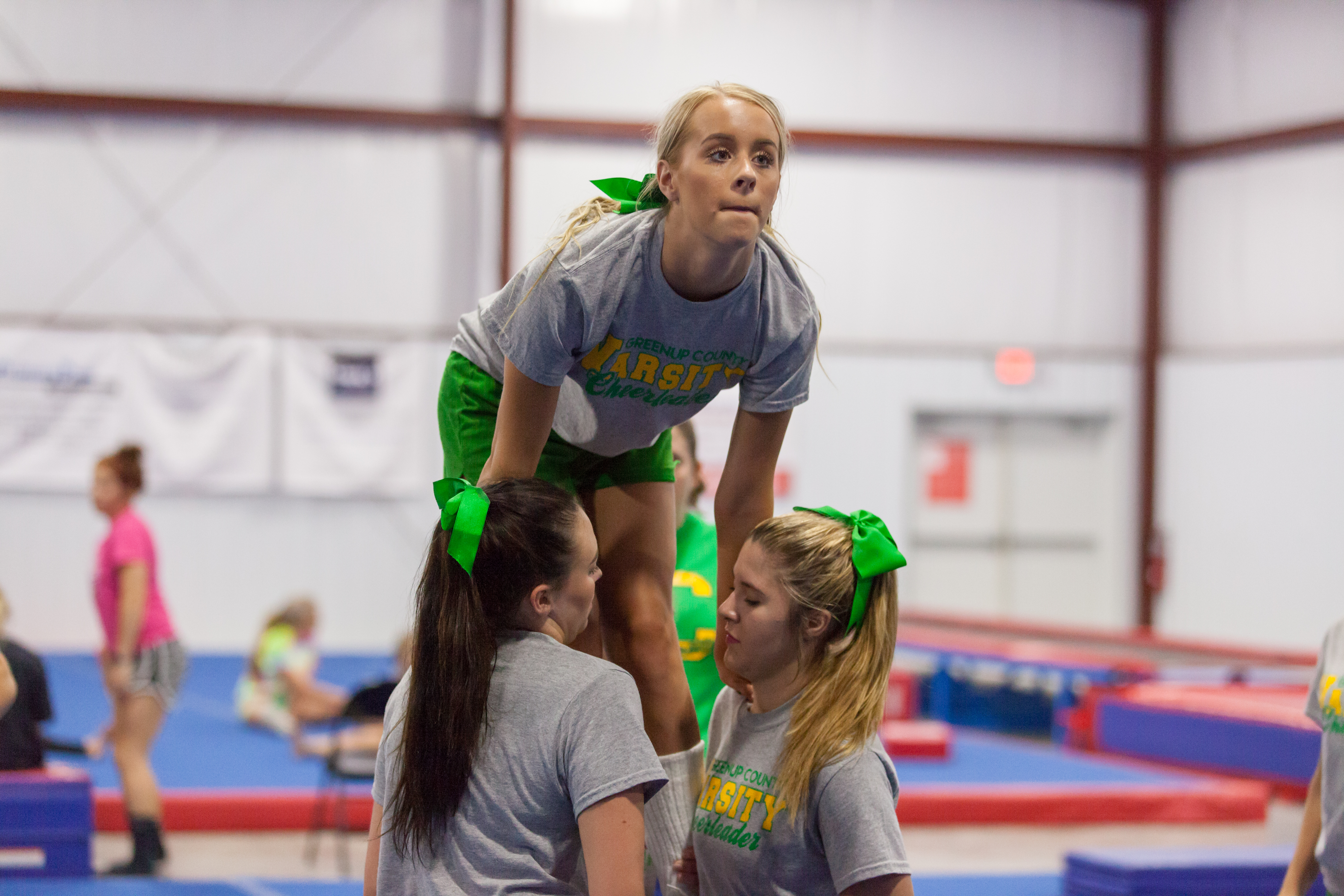 GCHS varsity loading into a stunt at practice


Ready To Rebuild For The New Season
"We are in a rebuilding year having to replace 10 from our
2017 National Championship squad
. As with all GCHS squads we will work hard all year and do our best to represent and believe that will be enough!"
The 2017-2018 GCHS Varsity cheerleading team is made up of 17 cheerleaders, with five seniors leading the way.
Berry
said her main goal is always to build strong self-sufficient young women and to be sure they honor the gifts God has given to them. She said just like all competitive coaches, she wants to win . . . again!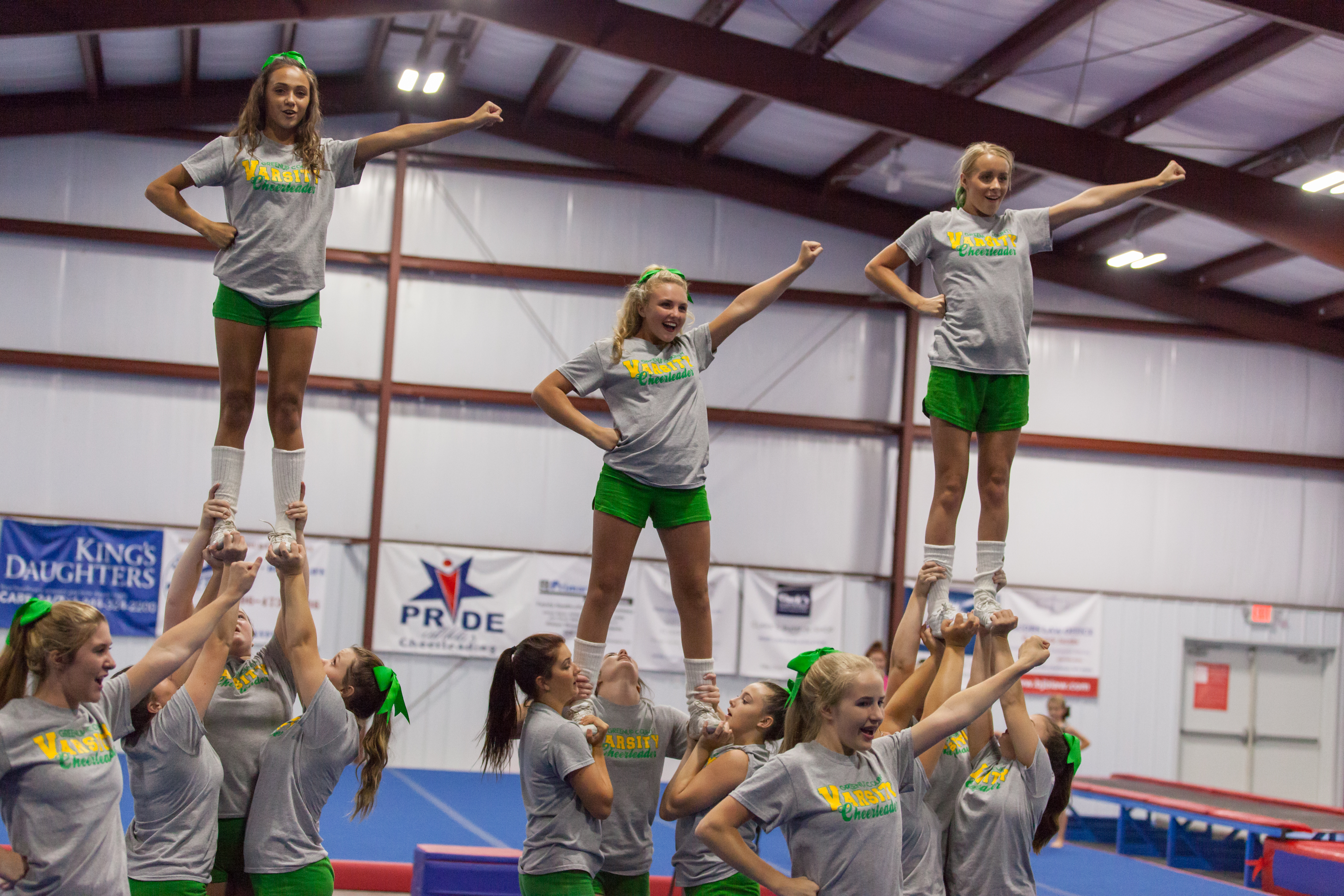 GCHS practicing for upcoming football game


​Will the 16​-time national champions continue to extend their winning streak? Tune into Varsity TV to watch Greenup Co. take the mat
LIVE
Nov. 11 at 4:16PM ET for their season kick off at the
UCA Bluegrass Championship
!
​


How To Watch
Join Varsity TV PRO
now to get exclusive access to watch the UCA Bluegrass Championship event streaming LIVE!
On TV: Available on Roku & Apple TV 4 -- download the FloSports app now.
STREAMING: Only on Varsity TV with a PRO subscription. A yearly PRO subscription provides access to ALL FloSports sites. JOIN NOW
*FloCheer subscribers can use their PRO login to access to all Varsity TV premium content, live streaming competitions and events.