Candy Berry is a one-of-a-kind coach who has dedicated her life to the growth and evolution of high school cheerleading.

Berry began her cheerleading journey as a cheerleader for Russell High School in Flatwoods, Kentucky. When she first put on a uniform, there wasn't much to cheerleading other than sideline chants and oversized pom poms.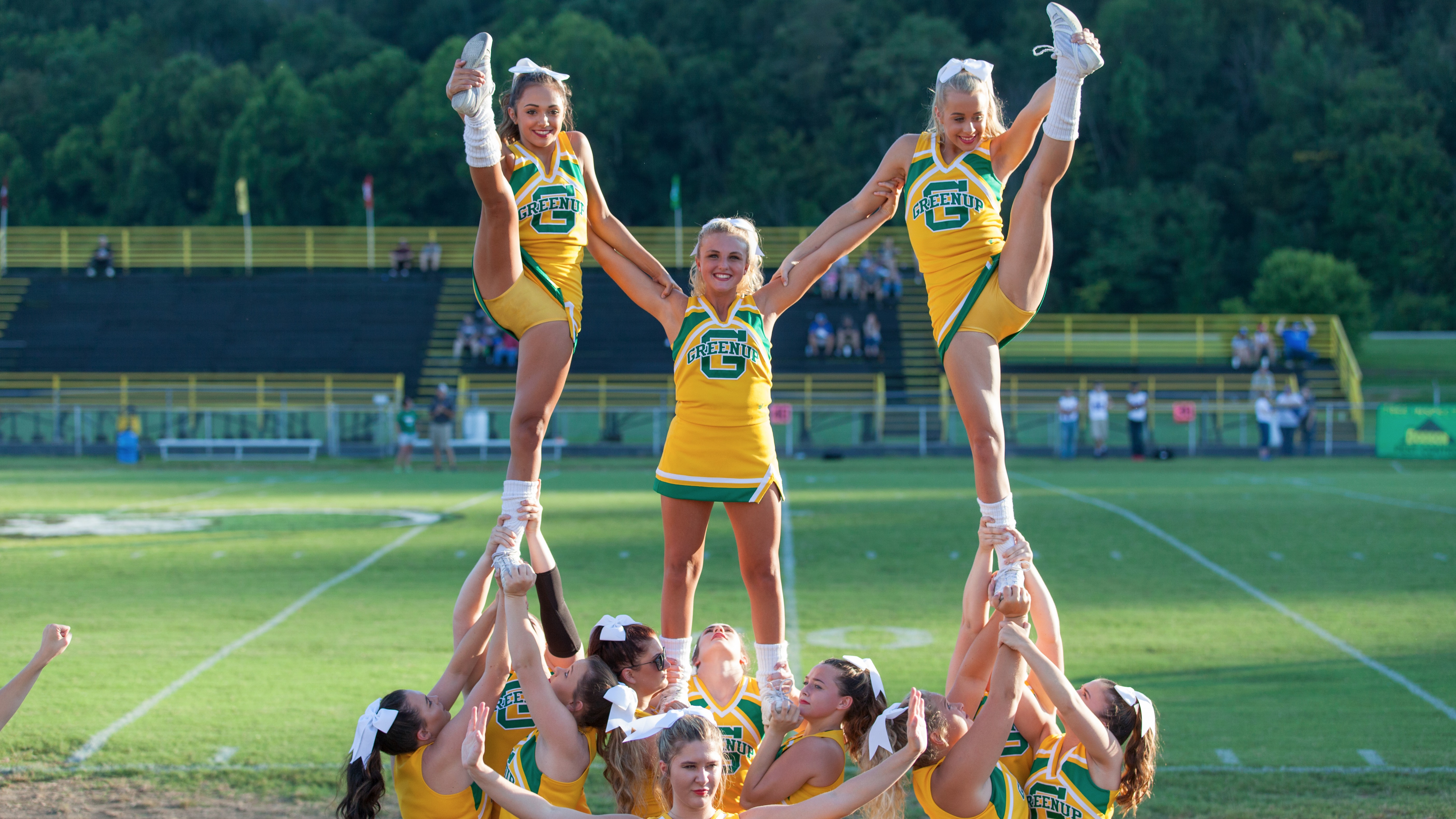 2017-18 GCHS cheerleading squad showing off their skills at a home football game.

After getting married and starting a family, Berry realized her love for cheerleading was unquenchable. Her passion for the sport and watching young girls succeed made her realize that coaching would be a natural fit for the next step in her journey.

Berry coached at her alma mater for five years before taking the head coaching position at Greenup County High School in 1976, where she still coaches the Musketeers today.

Berry brought her squad from the small town of Greenup, Kentucky, to compete at the first-ever National High School Cheerleading Championship in 1980 at Sea World in Orlando, Florida. The Musketeers have taken the mat at the cheerleading national championship every year since.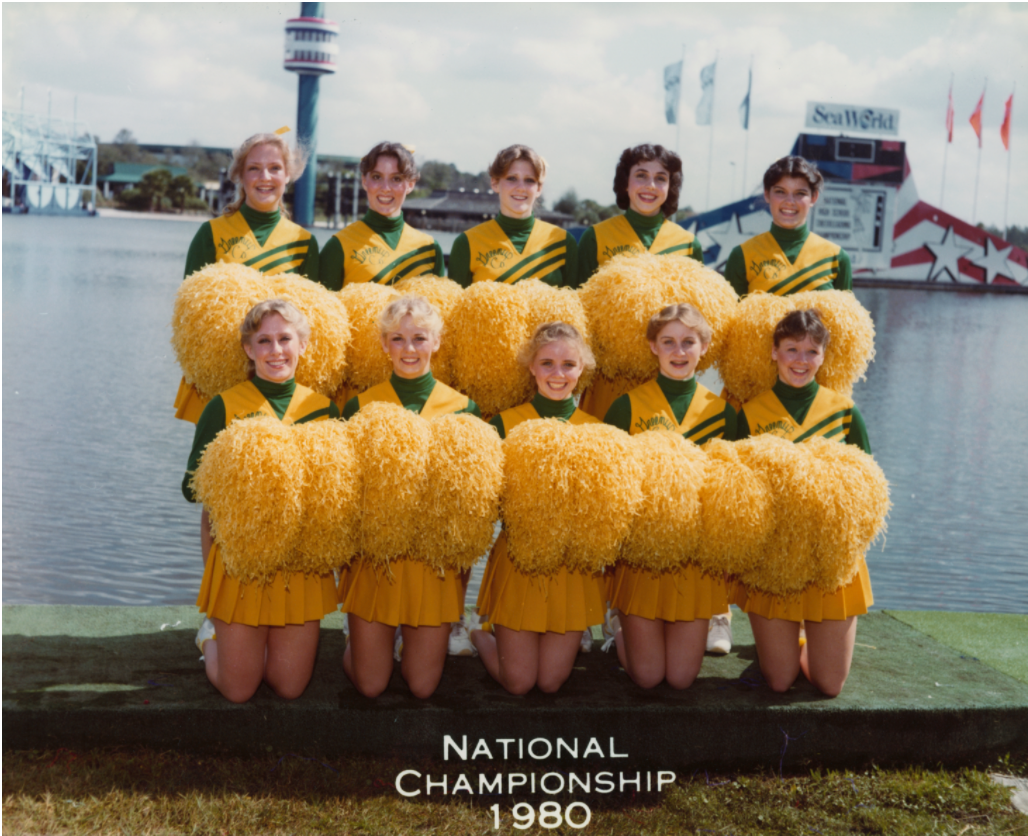 GCHS at the first-ever National High School Cheerleading Championship in 1980 in Orlando

In her early years as coach, Berry's mission was to help take cheerleading to the next level. She loved sports like ice skating and gymnastics and wanted to bring that athleticism to cheerleading.

"After hours of watching videos I began coming up with skills I felt cheerleaders could use to capture the crowd's attention," explained Berry. "By doing so we got the fans involved and supporting the team. It was an outlet for our females to gain recognition while being a support of athletics."

GCHS won their first national title just one year later.

"The early years there were no size divisions or coed or all girl," explained Berry. "We all competed against each other."

Berry has now led GCHS to 16 national championship titles including 1981, 1982, 1983, 1984, 1987, 1992, 1994, 1997, 1999, 2002, 2003, 2005, 2010, 2011, 2015 and 2017.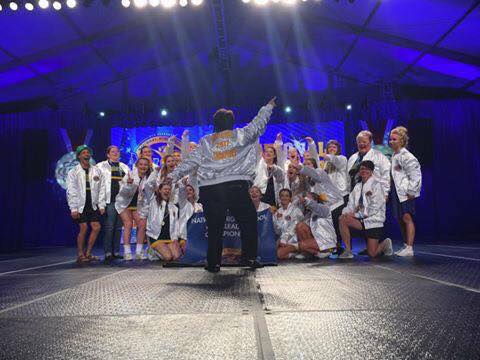 Candy Berry celebrating GCHS's 16th national championship win in 2017. Photo by Kayla Rucker

Even though winning is always a goal for each team, Candy Berry's dream for her squad has nothing to do with her closet filled with white satin jackets. Her main goal is to always build a strong, self-sufficient, classy group of young women on and off the mat.

"At GCHS, we represent our school district," explained Berry. "We show to others that with hard work success can come."


We may not always be the best at the beginning of the year, but we will finish as a team who hasn't quit and has given our all!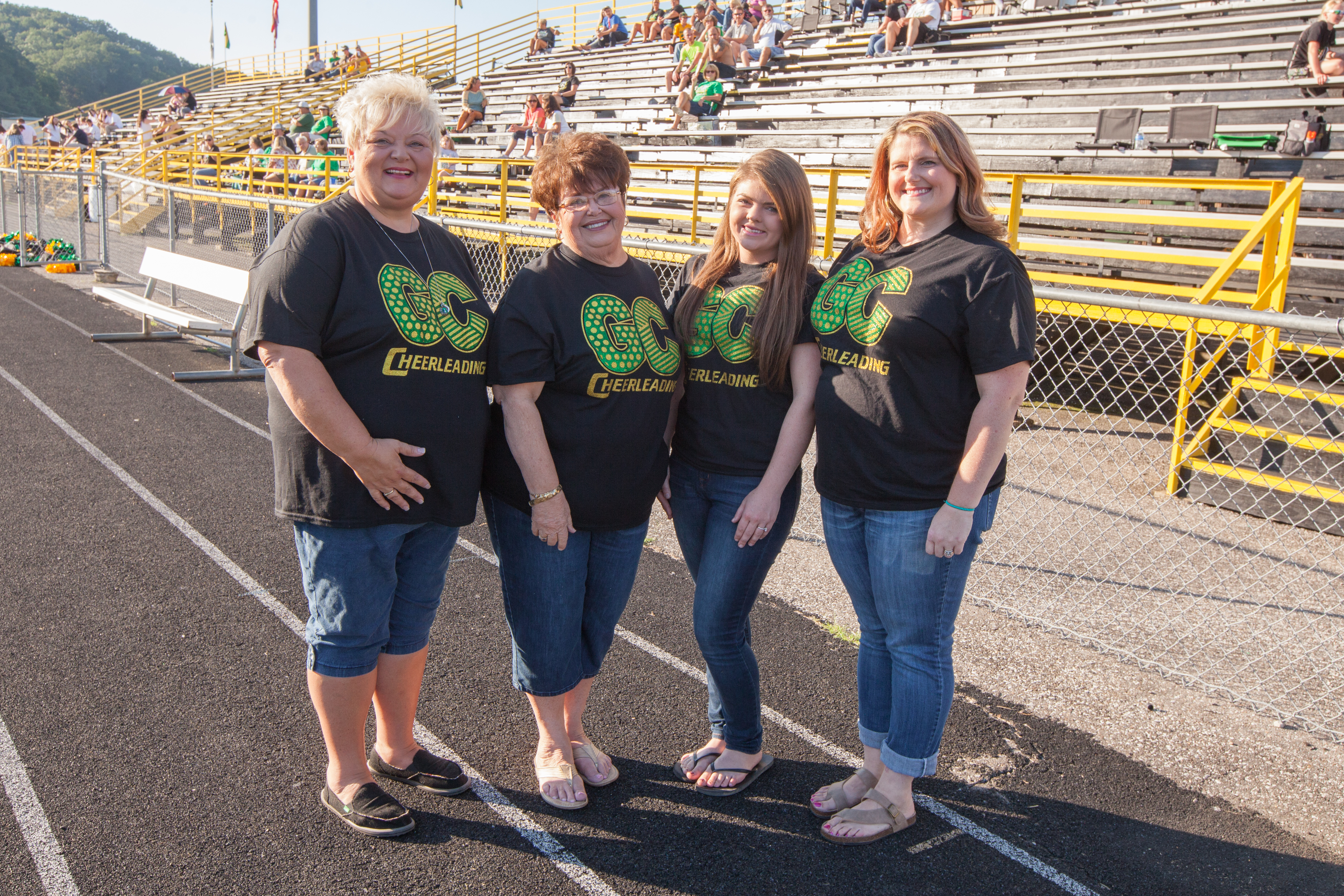 Candy and her assistant coaches at a Greenup County High School football game.
Year after year, team after team, Berry continues to keep the
Greenup County cheerleading
traditions alive. She said her love for her athletes mixed with the pride and support the community gives is what keeps her coming back each season.
"My favorite part is the relationships I build with the girls and their families," Berry said. "I love watching a stunt sequence come together because it takes teamwork. Learning teamwork will make for strong adult workers later in life."
When asked how she has achieved such tremendous success in the cheerleading world, Berry remained humble.
I'm just a lady from a small town doing something she believes in and loves.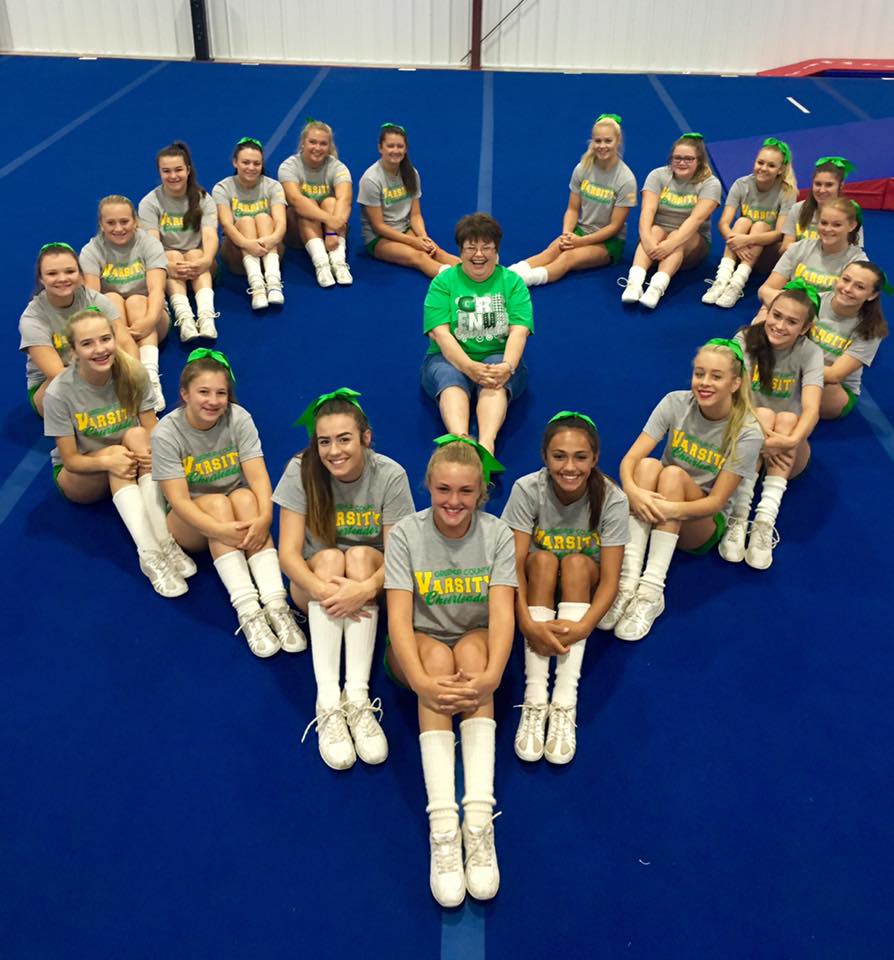 Candy surrounded by the 2017-18 GCHS varsity cheerleading squad
Photo by assistant coach Allison Dawne Rowe