High school and college cheerleaders across the nation are rallying their communities to show their school spirit and help them secure a spot in the Cheerleader's Choice: School Spirit Spotlight winners circle and a chance to be featured on Varsity TV.




Voting has been open for almost a week and nearly 12,000 votes have been cast so far! Tennessee Tech University, Bishop McCort Catholic High School, and Bartow High School have jumped out to an early lead, but with more than a week to go it's still anyone's game.



Cheerleader's Choice -- Current Standings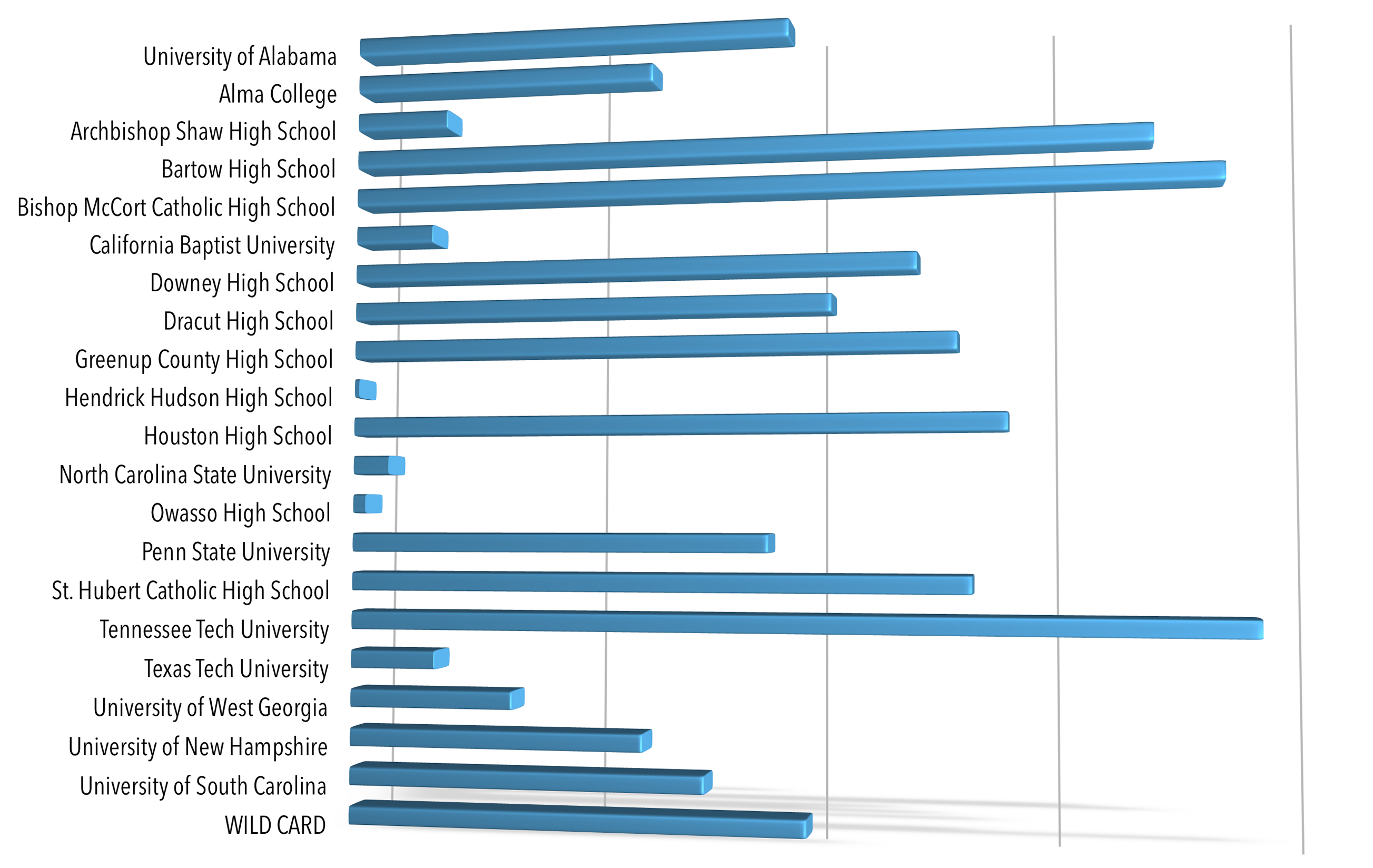 What Are You Waiting For? Put Your Team On Top!

Speaking of anyone's game, a leader is emerging in the 'wild card' entries. So if your favorite squad isn't listed, they still have a chance to claim the crown! No matter what, we're all in for a fun, spirited final week of voting. Social media is buzzing with enthusiasm and excitement from many of the teams in the top 20.
Downey High School
#downeycheerleading was nominated for Cheerleader's Choice! Vote for your favorite spirit squad (US!) & help us get featured on #VarsityTV! pic.twitter.com/b6Fom2hAMj

— downey_cheerleading (@downey_cheer) September 2, 2017
Penn State University
Make sure that you vote and help our team become 2017-2018 Cheerleader's Choice Winners! #WEAREhttps://t.co/cMcD1ZNZPe

— Penn State Cheer (@PSUcheerleading) September 1, 2017
Bishop McCort Catholic High School
Tennessee Tech University

Dracut High School



California Baptist University
HOW TO VOTE
It's easy! Click
here
to head over to the official ballot. You can vote once a day, every day. So let's hear it for your favorite squads!