"Camping Across the Country" is a series of stories and experiences of the varsity cheer and dance staff as they travel around the U.S. to teach summer camps. They have fun, meet new friends, and make memories that last a lifetime. Join them on their journey!


NCA CAMP AT Bryn Mawr!


NCA STAFF: Shayne

LOCATION: Honesdale, Pennsylvania
Hey there! My name is Shayne and I am super excited to tell you all about the amazing experience I had at Lake Bryn Mawr NCA camp this summer. After eight years of unforgettable memories, I always look forward to summer camp at Bryn Mawr.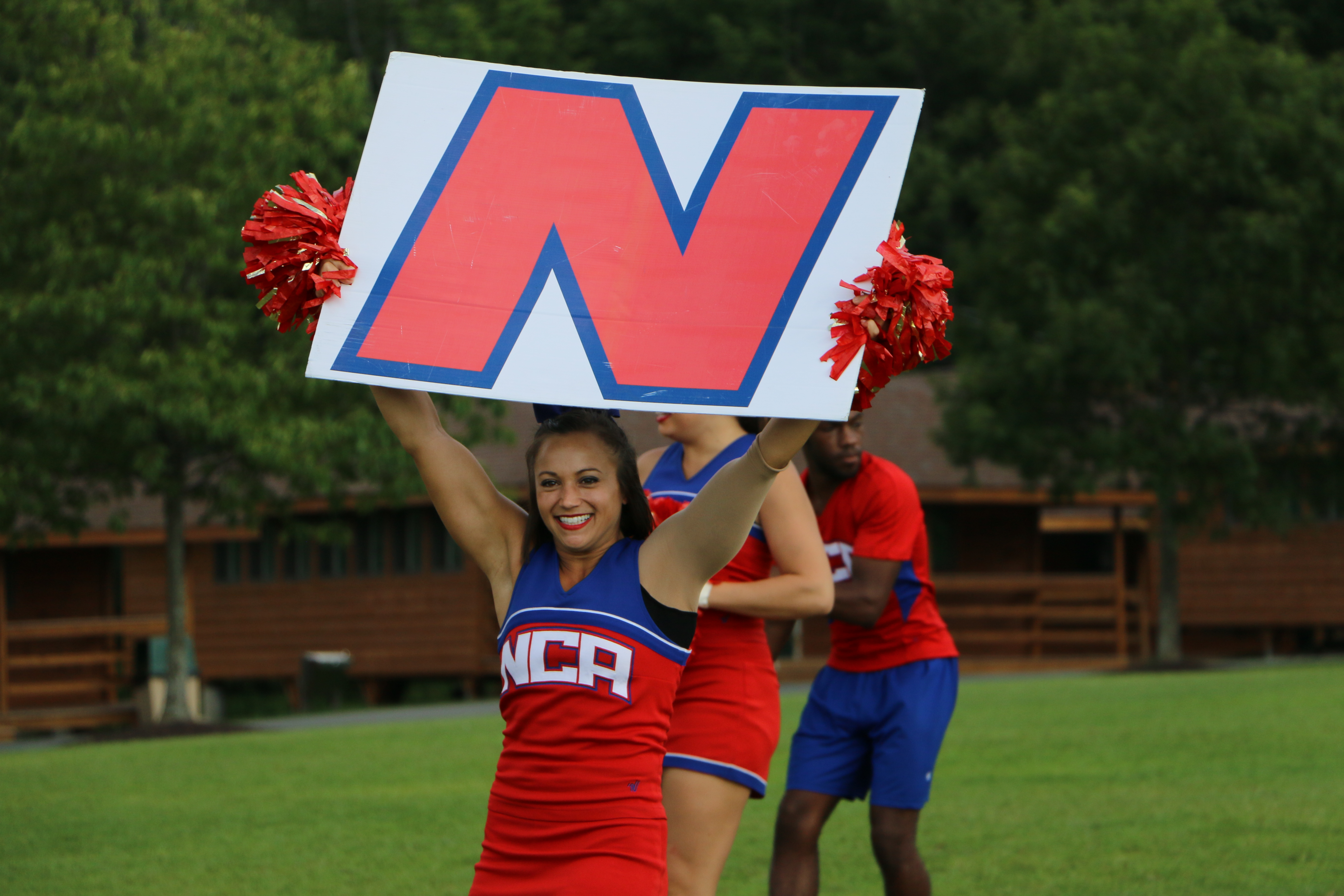 ​Hitting sharp sign work in the Gameday Demo!
One thing that really sets Bryn Mawr apart from other camps is its unique location; it truly feels like summer camp! The setting is absolutely idyllic: rustic cabins set in the Pocono Mountains, wide open fields, towering pines, and of course the lake itself. Can you imagine learning your core stunts while behind you the pink-orange sun sets over the mountaintops? It is an experience like no other.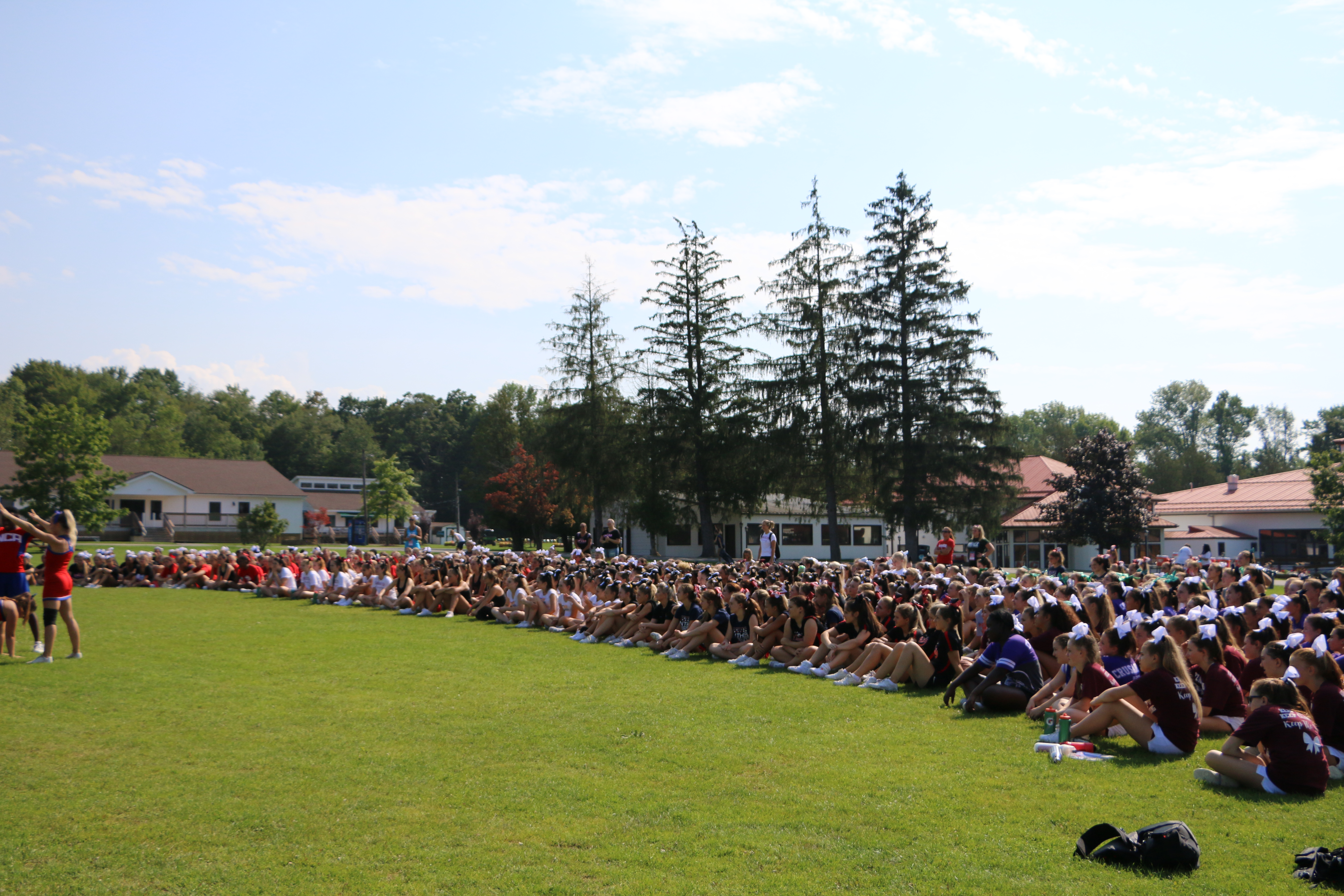 ​Stunt S.A.F.E. class outside on the beautiful field.
Beautiful setting aside, I had an awesome time working with my buddy teams at camp this summer! At Bryn Mawr, one of the teams I was lucky enough to work with was Hamburg High School. These girls were so hard-working, but also so much fun! We had a blast during our evaluations and classes. One of my favorite parts of camp is making individual connections and inside jokes with my buddies. We played team-bonding games and even met up during lunch one day to take pictures together down by the lake! I genuinely cherish all the memories I get to make with the teams I work with every summer.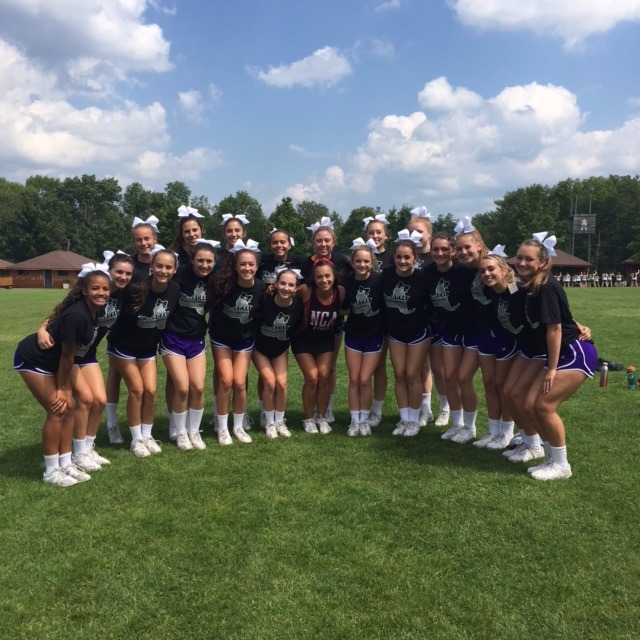 ​Shayne hanging out with her buddy team!
I think that my favorite part of camp is the positive experience and feeling of togetherness that it fosters among cheerleaders. Everyone comes into camp from different schools and sometimes even from different states, yet everyone leaves with new friends, lasting memories, great stories, and a plethora of new skills and material to take home! I know that my summer would not be the same without camp at Lake Bryn Mawr. It is the perfect start to an incredible season!
-NCA Shayne