St. Jude Children's Research Hospital is leading the way the world understands, treats, and defeats childhood cancer and other life-threatening diseases. Treatments invented at St. Jude have helped push the overall childhood cancer survival rate from 20 percent to more than 80 percent since the hospital opened more than 50 years ago.
As of September 15, the letter-writing campaign at
Varsity Spirit Summer Camps
raised $428,820 which is more than $75,000 above the funds raised at the same time last year. These efforts are on pace for a record-setting year for the letter-writing campaign. Last year, campers completed 131,025 letters, and this year's participants have already surpassed that by completing 156,885 letters.
Through the letters sent out at camp, money is raised to support patients at
St. Jude
like Carlie, a 12-year-old cheerleader. Carlie received the treatment that she needed to battle acute myeloid leukemia while she was a patient at St. Jude. Families never receive a bill from St. Jude for treatment, travel, housing or food -- because all a family should worry about is helping their child live.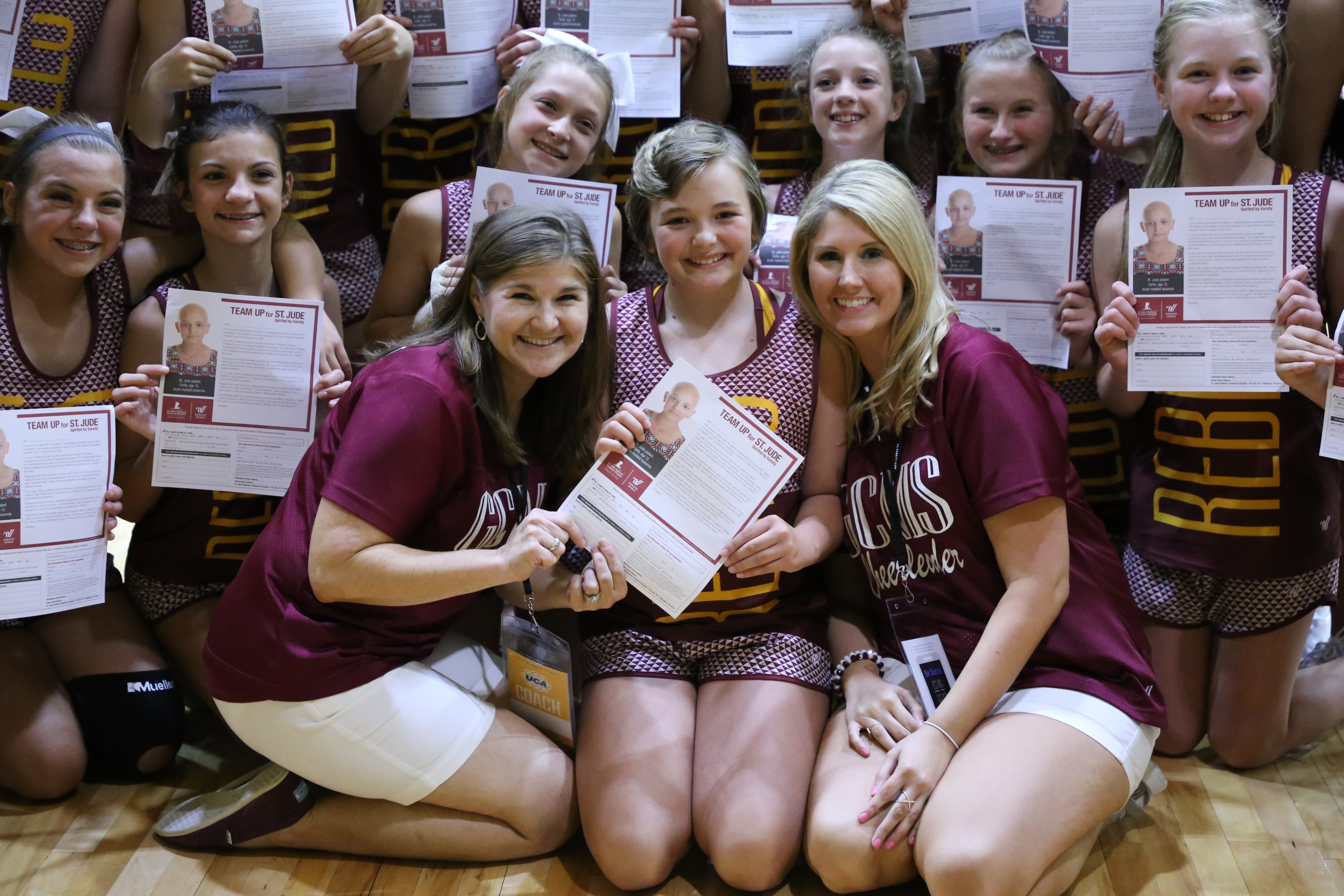 ​Carlie and her team at camp getting ready to write their St. Jude letters.
Thanks to the care and treatment that she received at
St. Jude
, Carlie rejoined her team this summer at UCA Cheer Camp. The brave young lady shared the story of her St. Jude journey with the camp as they prepared to send their letters.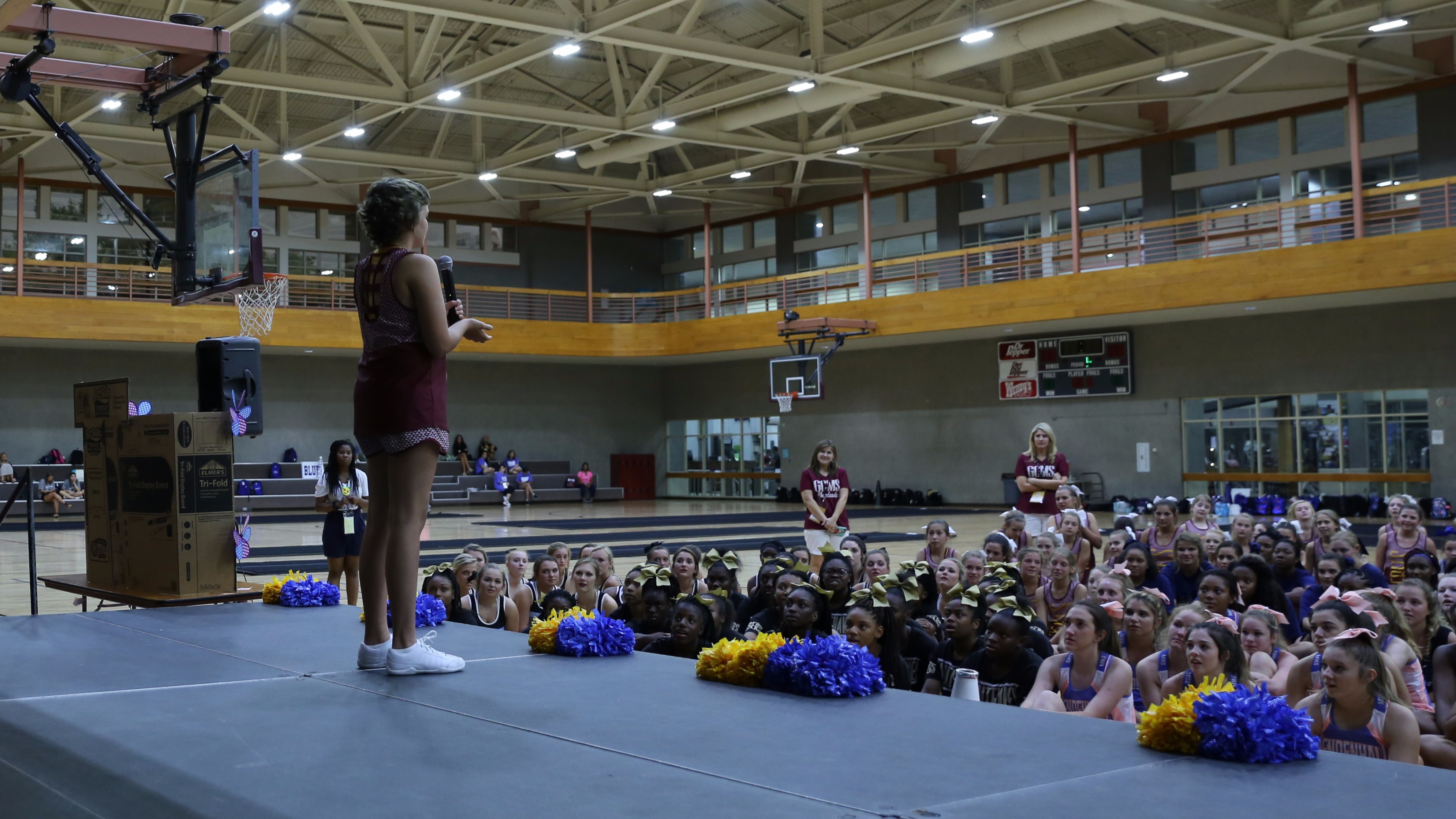 ​Carlie sharing her story with all of the teams that attended camp with her.
Summer camp may be over, but September is Childhood Cancer Awareness month. It's time to raise funds and awareness throughout your community and continue to help fund every patient at
St. Jude
!
Register today to participate in a
St. Jude Walk/Run to End Childhood Cancer
during Childhood Cancer Awareness Month. Let's end childhood cancer. Together.
Brighten up your inbox!
Sign up for the Varsity TV newsletter for all the latest updates and get exclusive content like this delivered directly to your inbox.