Meet the 2017-2018 Baylor Spirit Squad! The 71 member BU Spirit Squad consists of 20 songleaders, 20 all girl cheerleaders, 23 coed cheerleaders, and six mascots!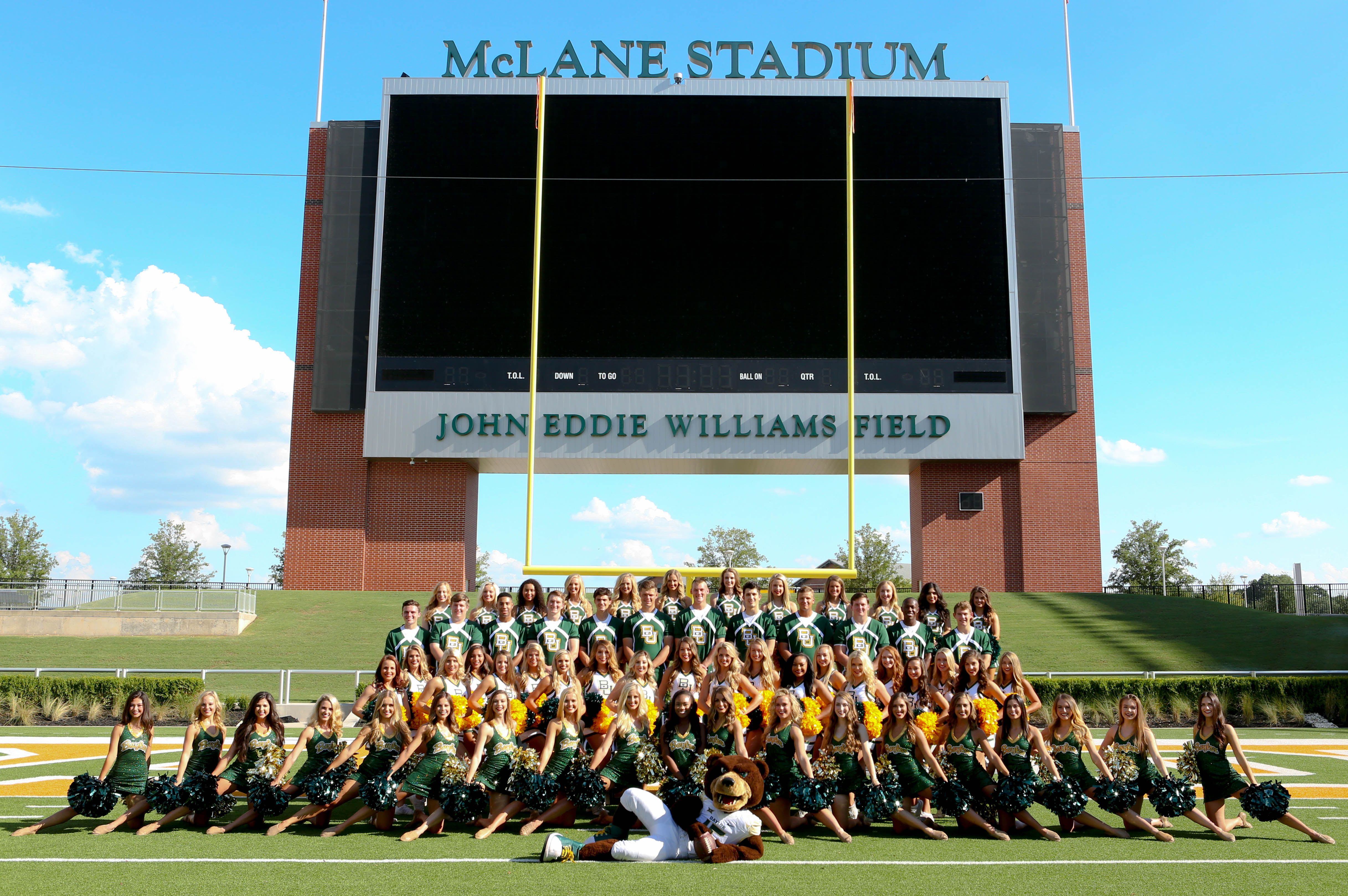 ​The 2017-18 Baylor Spirit Squad. Photo by: Carter Rodman Photography.
​​Baylor University Spirit Program Coaching Staff:
Kristen Hankins - Songleaders
Jennie Farmer - All Girl
Daniel Saenz - Coed
Game day at Baylor is filled with traditions. One of the first of the day is the bear walk. The cheerleaders, songleaders, and fans all form lines to create a tunnel for the football team and coaches. The energy is high as the team is welcomed into the stadium by their biggest fans!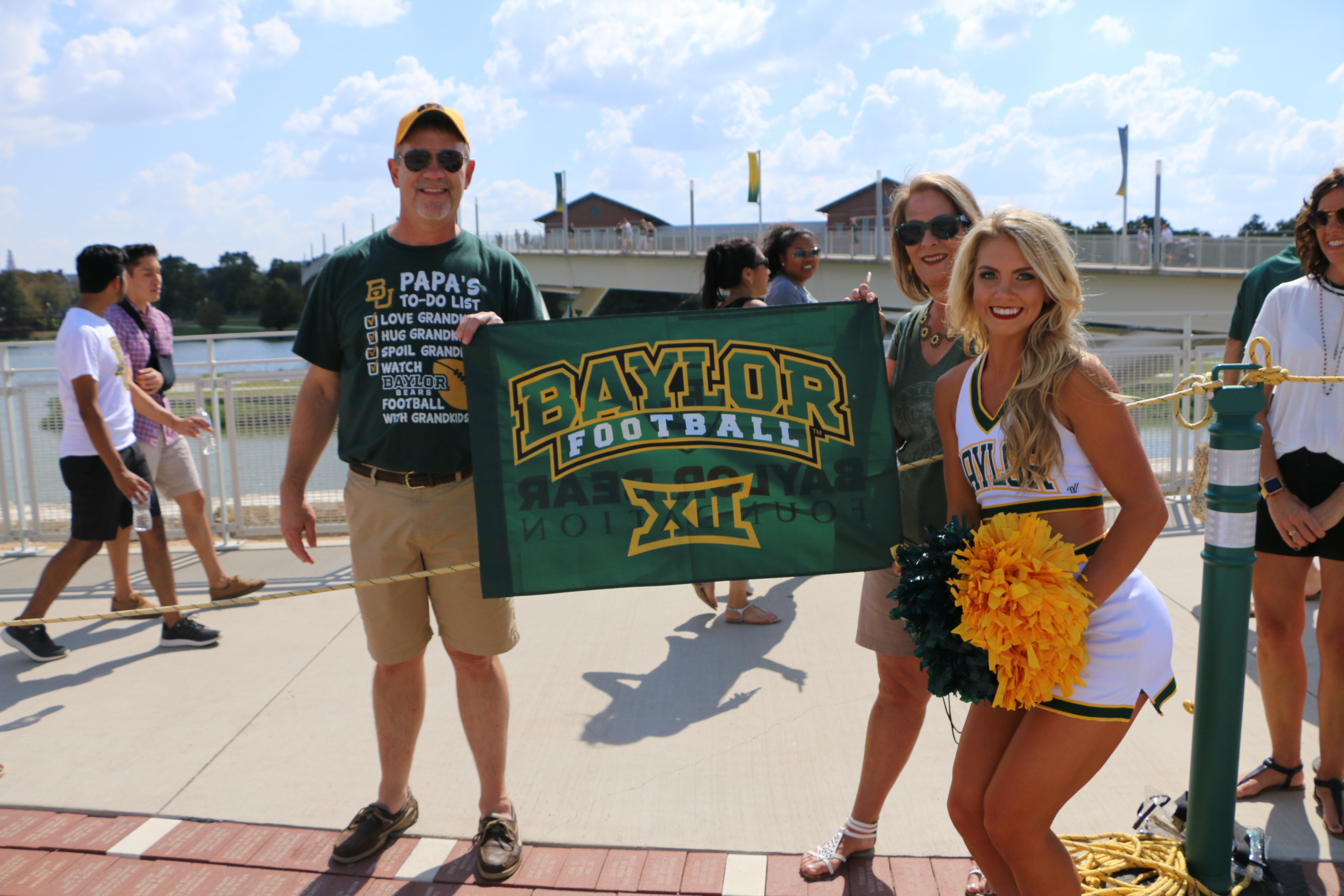 ​Fans gathering to cheer on the football team during the bear walk!
The Baylor Spirit Squad takes pride on their ability to lead the bears on game day! The entire program is spread out around McLane Stadium. One team stands in front of the alumni section, one in front of the band located under the goal post, and the third is in front of the student section. At the end of each quarter, the teams rotate their section and end the game in the section that they started in.
​The songleaders cheering on BU in front of the student section.
At the end of each game, the cheerleaders and songleaders are joined by the football team, band, and fans as they sing their alma mater, the Baylor Line.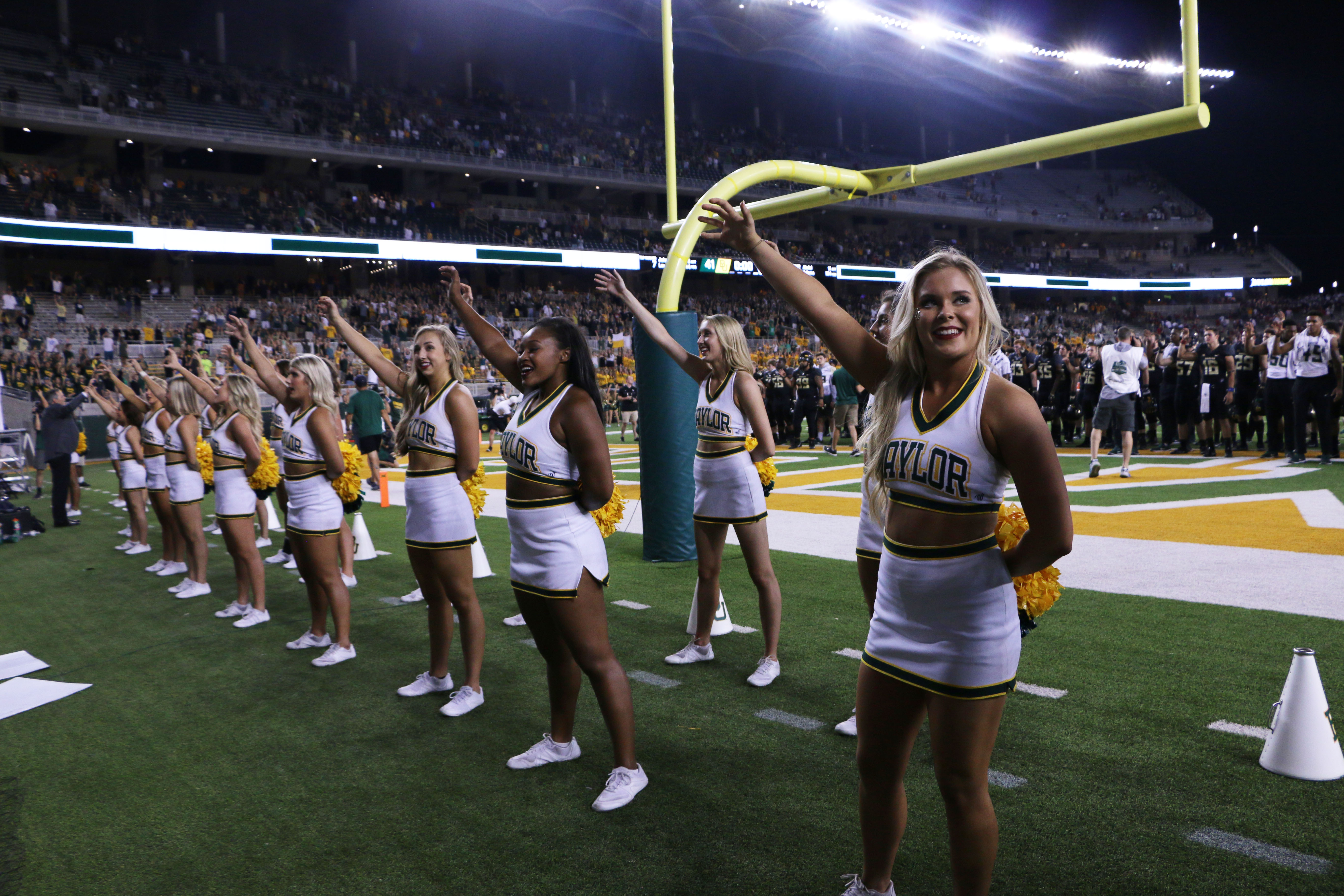 ​Proudly singing the alma mater at the end of the game.
Take a full look at the Baylor Spirit Squad as they cheered on the Bears against Oklahoma University!
[album albumId="450762"]
Brighten up your inbox!
Sign up for the Varsity TV newsletter for all the latest updates and get exclusive content like this delivered directly to your inbox.