At the beginning of each season, dance teams build out new dynamics and sometimes take on new signature styles as fresh talent and faces form the new squad. The University of Memphis Tigers earn their stripes every May during auditions while as many as 60 dancers try out for a place on the well-known team.
There is not a determined number of spots, but instead the team's shape depends on the talent and fit of the incoming and returning dancers.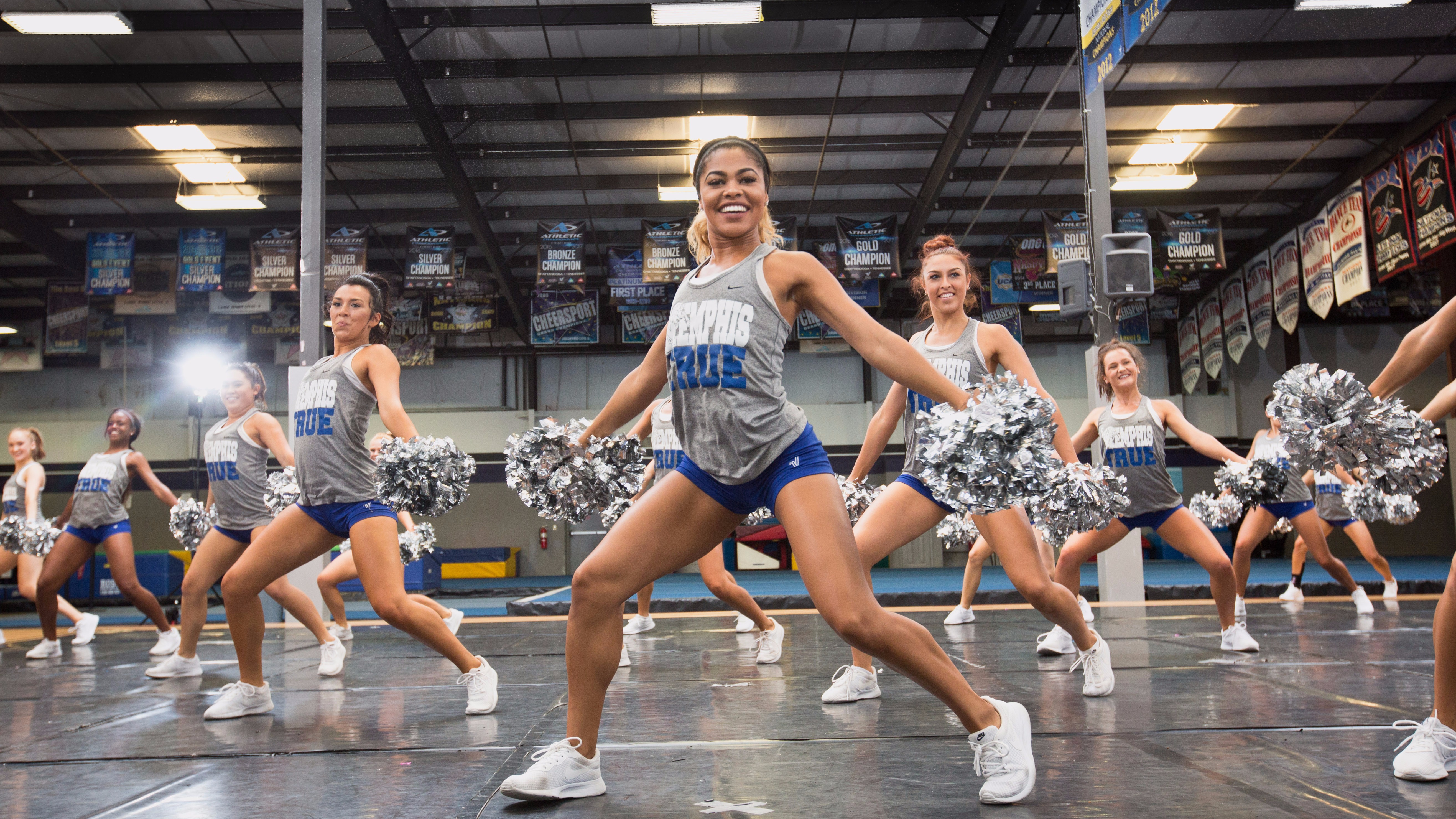 The team is coached by Carol Lloyd, a seasoned professional in the dance world who's looking for something that stands out about each dancer.
I look for someone with the spark and draws you in when they perform.
"We look for dancers that can be great ambassadors and spirit leaders for the university," Lloyd told Varsity TV in late September​. "They are in the public all the time so it's important that they can be at appearances and interact with fans comfortably. Strong technical background is important, as well as experience in other styles. Right now I'm still finding everyone's strength because everyone is great at something."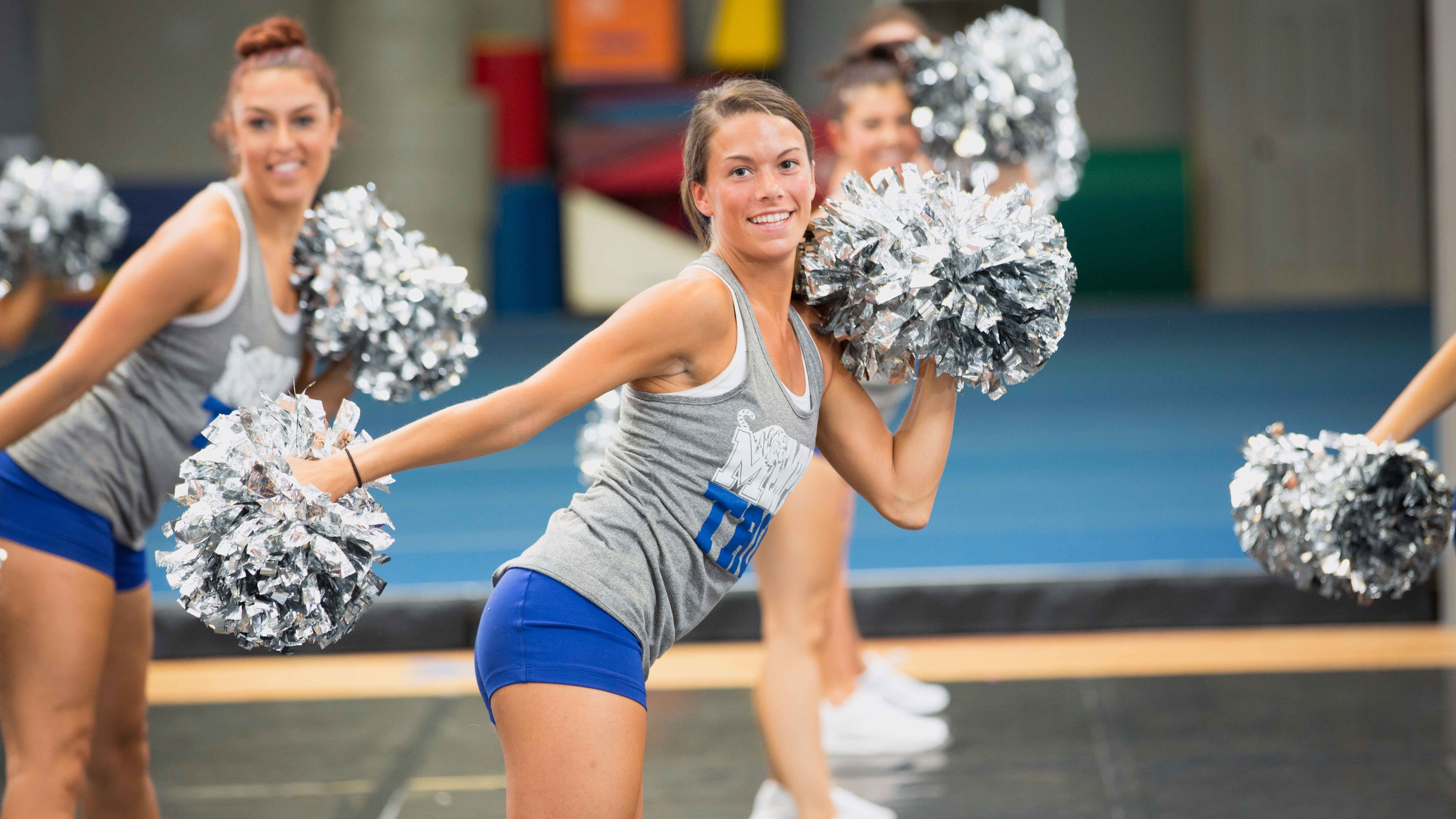 Twenty-five dancers compose the 2017-18 University of Memphis dance team, and 15 of those young women are rookies. But the rookies are in good hands according to coach Lloyd, who says she has three captains who maintain the tribe.
"Vicky Nyamuswa, Lindsay Byrd, and Zaria Gray are my captains this year," she said. "They're all four-year members and have been amazing. . . . Being a captain is much more than a title, and not everyone realizes it until they are chosen to lead a team."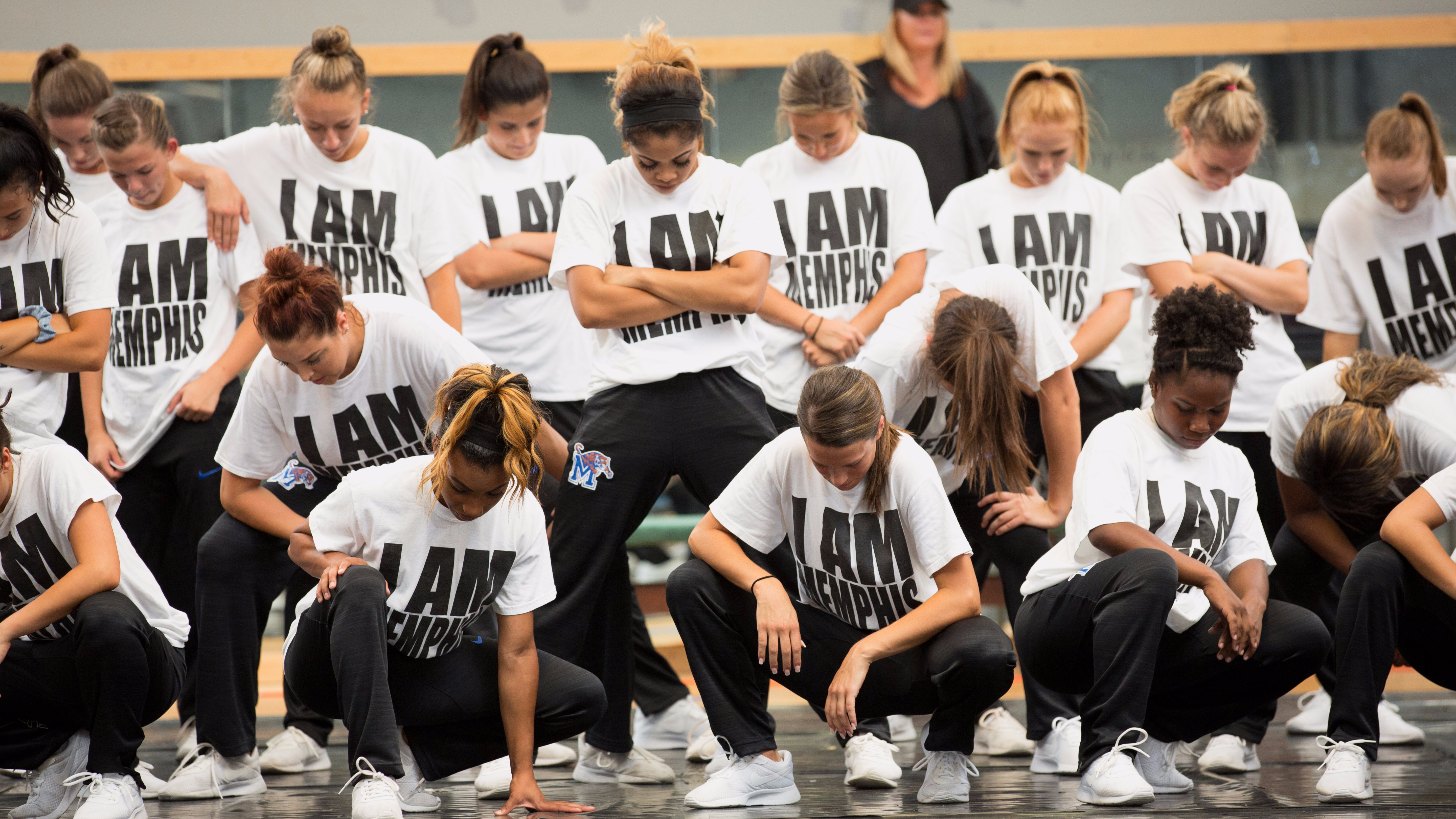 The squad members come from as far as California and Florida to pursue their ideal college experience, and making the dance team is just icing on the cake. But being on the team also comes with its challenges. The fall season is busy with practices, appearances, games, and -- of course -- class! Coach tells us one of the biggest challenges early on in the season is getting the style down as a cohesive group.
"Just learning to dance as one is always a challenge at the beginning," Lloyd said. "Everyone comes from different studios and schools so we have to really work on learning to dance alike. I do love that we're diverse and the girls are getting out of their comfort zone. I love to see dancers step out of their box and push themselves to try something new."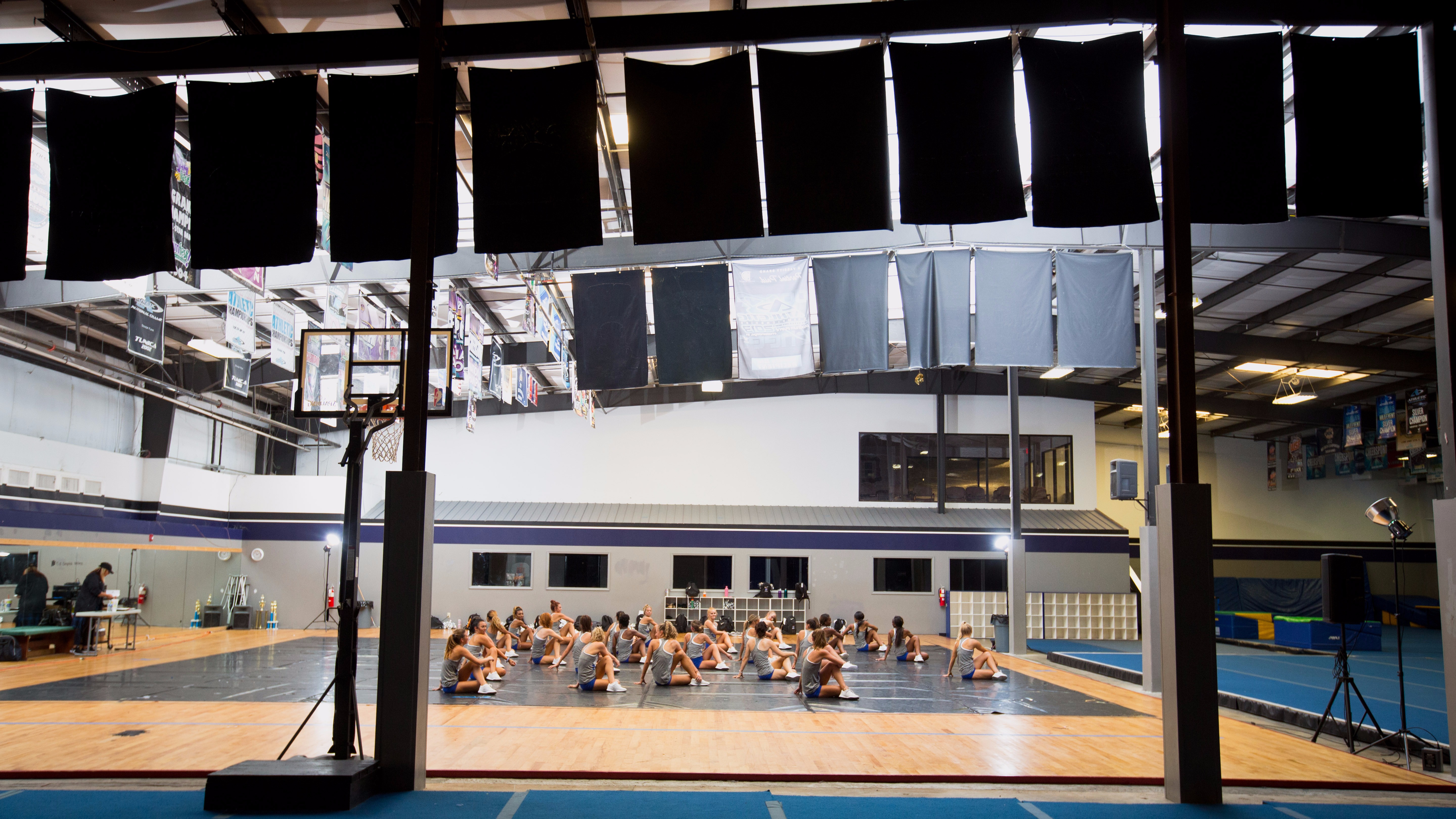 The season may begin on the sidelines, but early October brings Nationals choreography. Memphis is best known for
their hip hop performances
at the National Championship, and they're a strong competitor in division D1A. In 2017, the ladies placed third with their routine choreographed by Shandon Perez, just behind University of Kentucky and Cincinnati.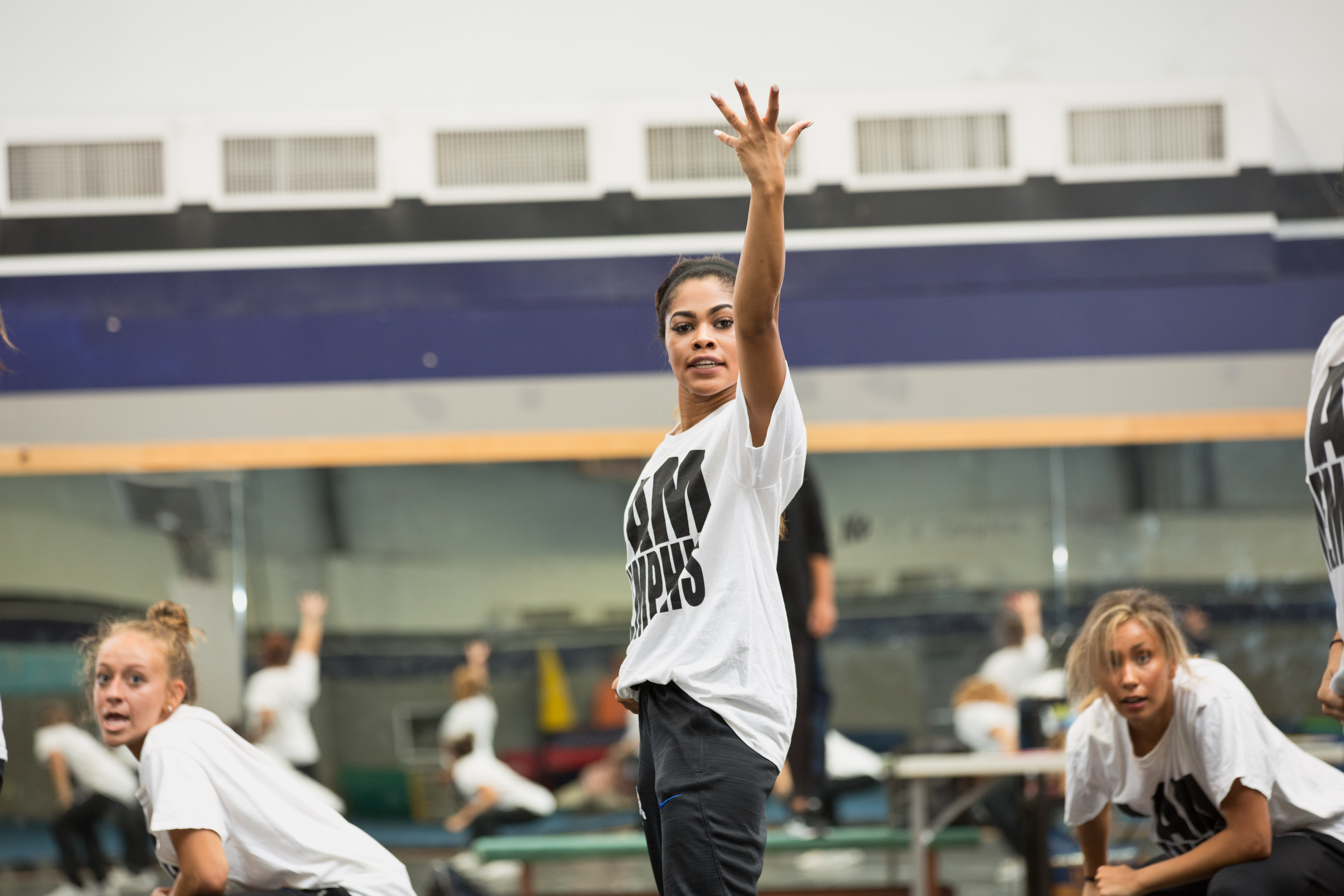 "The teams work so hard and the heart that's left on the floor from every team is so special," Lloyd said. "I expect my team to be our best and perform the best we can. I tell them to be memorable, be entertaining, (and) live in the moment because so many dancers never get the chance to do what they do or represent their universities at that level."
The expectations of coach Lloyd are a big influence on the dancers' performances on stage, and later on in life. Lloyd aims to not only challenge her athletes to perform their best and better their skills, but also to become positive and influential members of society long after they hang up their dance shoes.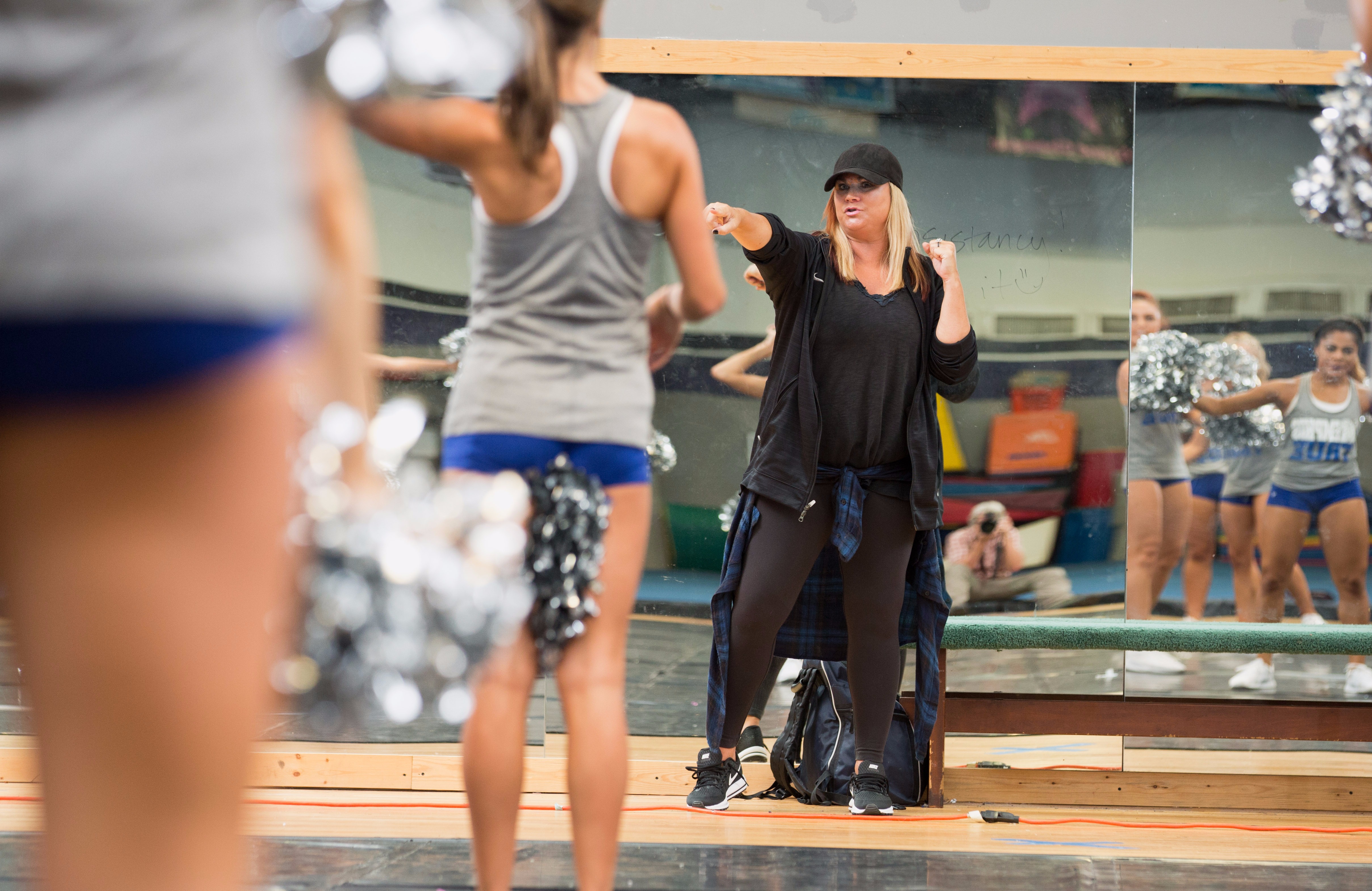 "I want my athletes, of all ages, to become good citizens and role models," Lloyd said. "They will learn discipline, respect, how to work with others, communicate better. . . . I love seeing girls that have never experienced competing just shine on stage or learn new skills and being so proud of themselves!"
October means the weather is cooling down while the dancers are warming up their performance skills for a new stage: the basketball court! We'll be catching up more with the Memphis University dance team as they begin preparing for Nationals, and take to the court for a special friends and family event.
Head back to Varsity TV in late October for part two of the University of Memphis dance team exclusive.
Photos by: Steve Jones
[album albumId="450774"]