If you're looking for a day of football, passionate fans, and constant interaction, then you should head to Lubbock, Texas, to see how Texas Tech University does game day!





In 2017, the TTU Pom Squad and Large Coed Cheer Team both brought home the gold from NCA College Nationals! But their talent isn't just on the mat: both teams are joined by the All Girl team on game days to bring four quarters of entertainment to the fans while cheering on the Red Raiders!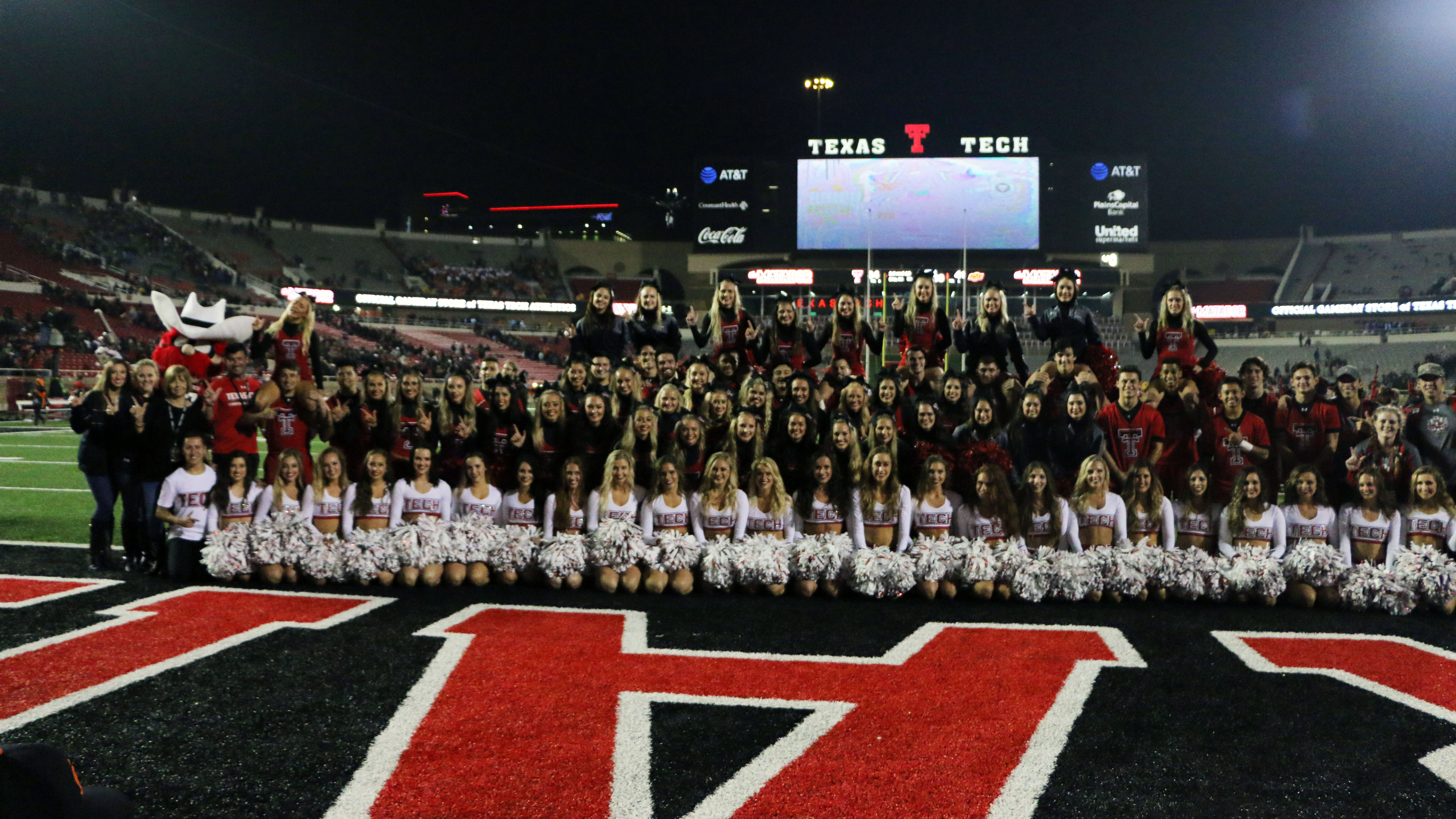 ​The 2017-18 Texas Tech spirit program

Before heading into Jones AT&T Stadium, the entire spirit program kicks off pregame with Raider Alley! Fans of all ages gather for Raider Alley to warm up their voices to yell "Raider Power!"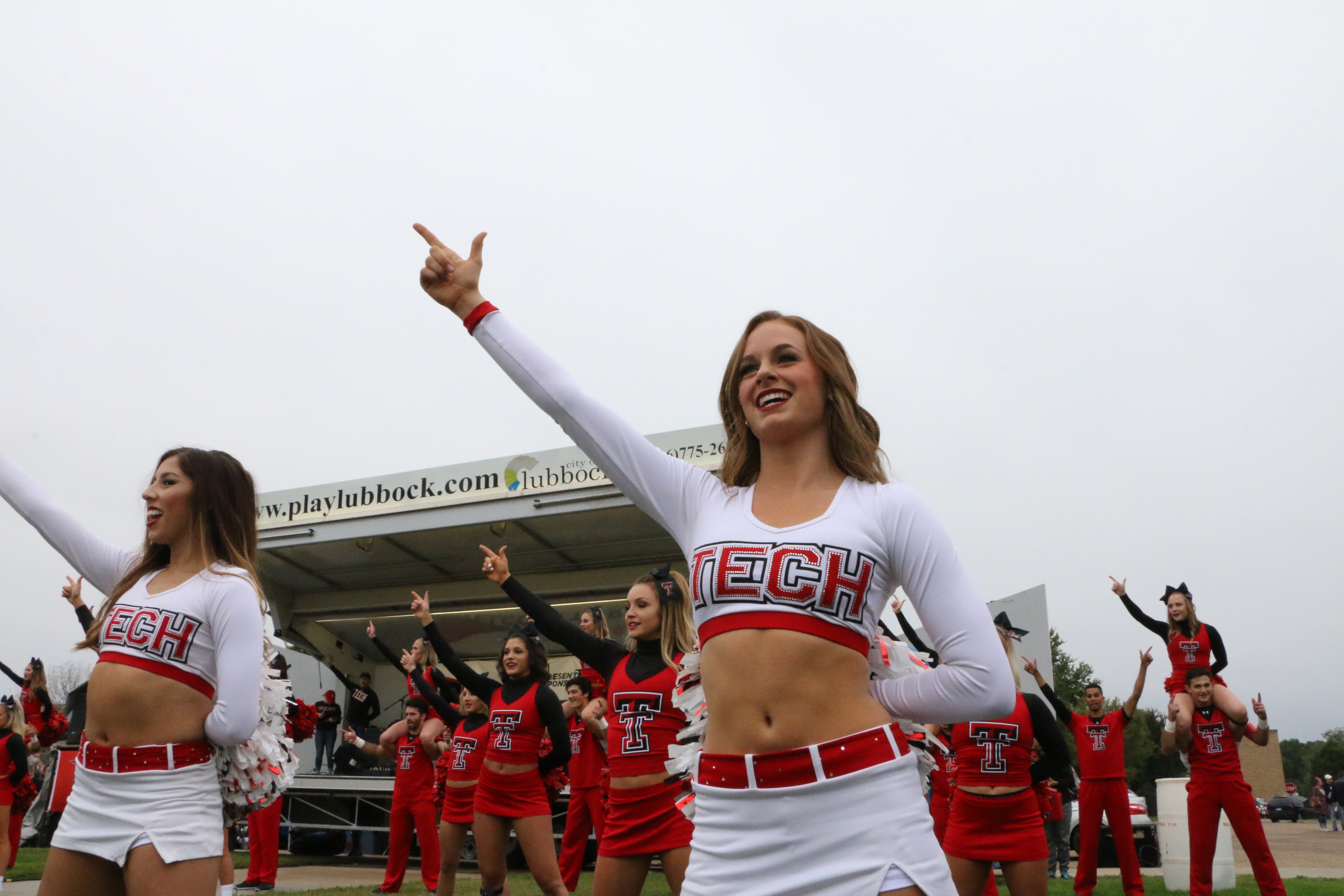 ​Leading Tech fans in the alma mater at Raider Alley

The cheer teams and pom squad lead the crowd in cheers and the TTU fight song! After getting Red Raider fans pumped up for the game, they stop by a few tailgates while they walk into the stadium!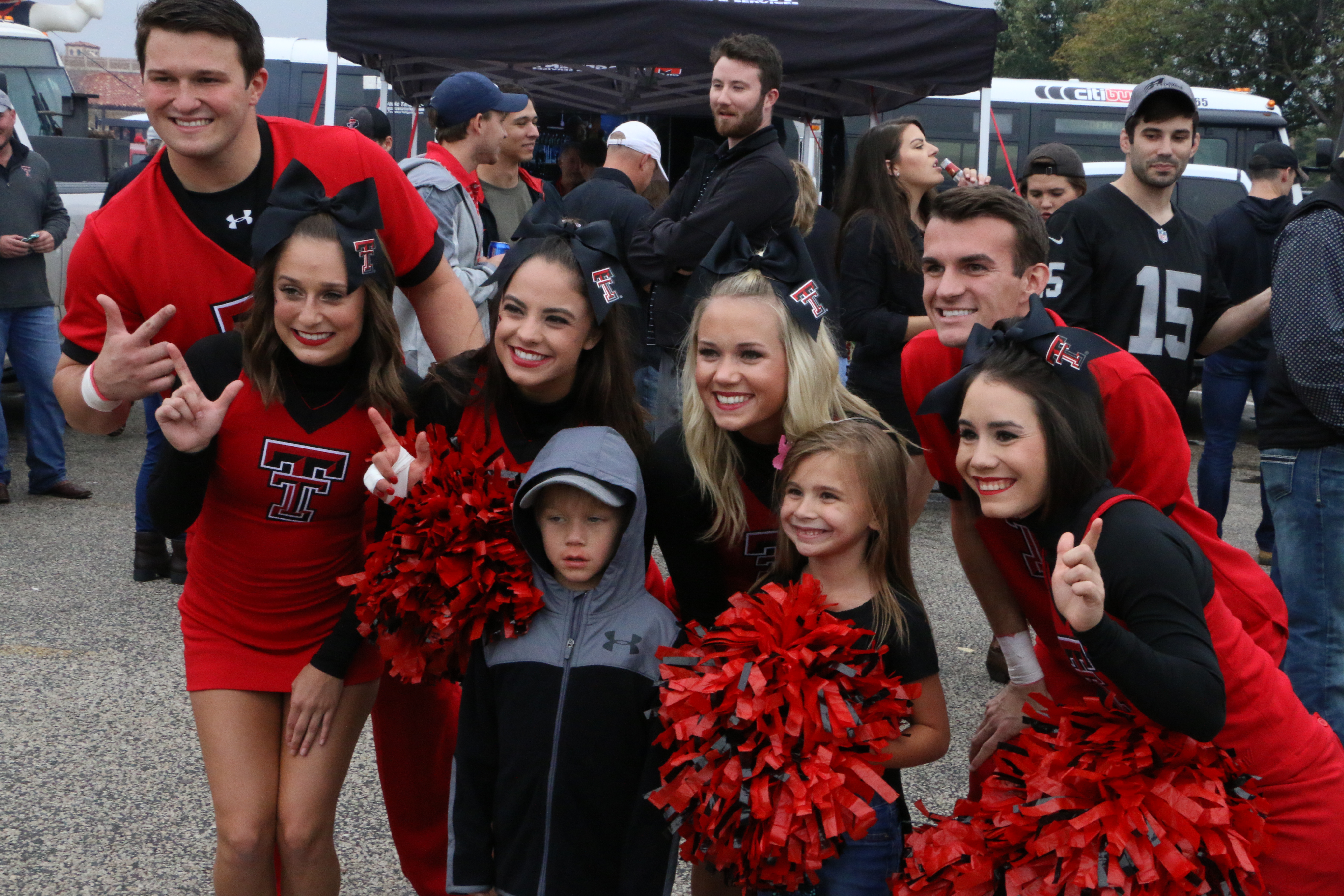 ​A few of the coed cheerleaders with young fans at a tailgate

One of the most unique game day traditions at Texas Tech is seeing the Masked Rider lead the football team out to the field. The black-clad rider charges out on Fearless Champion, everyone's favorite horse!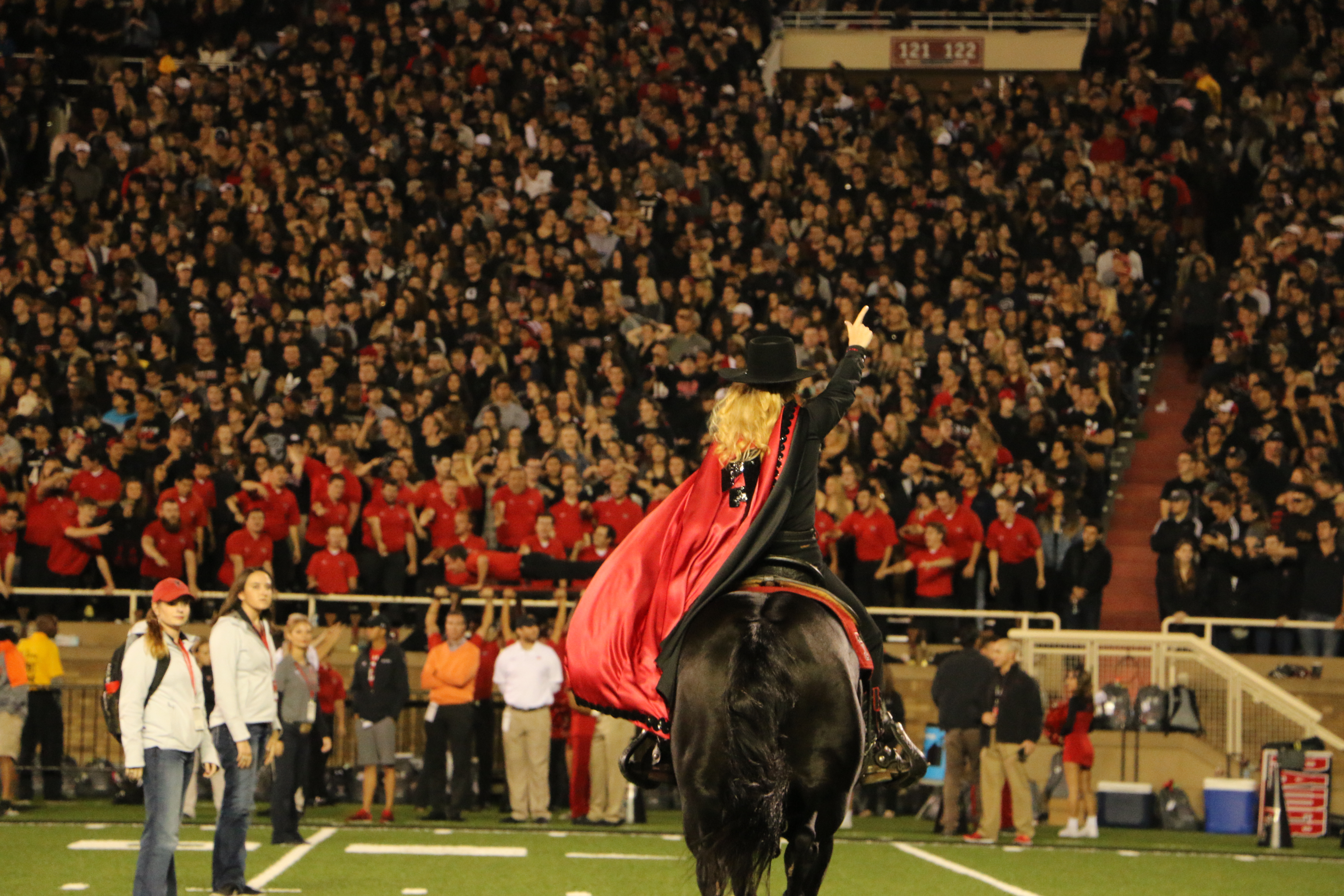 ​The Masked Rider and Fearless Champion taking the field!

The energy in Jones AT&T Stadium never drops for a minute once the game begins. Fans sitting on opposite sides unify with the traditional Raider Power chant. One side yells "Raider," and the opposite side replies "Power." It's a powerful moment that Tech fans proudly embrace.

If you're looking for great game day action from one of the most talented programs in the country, then head to Lubbock and watch the Texas Tech pom and cheer teams as they cheer for the Red Raiders!


See more from game day at TTU!
[album albumId="450780"]