Serving the community is one of the most rewarding gifts cheerleaders have to give, and Samantha Mosey of Harrisburg, Pennsylvania, is showing us all how to give generously to an important cause.

The Central Dauphin cheerleader has made an impact at her school with the creation of the annual Touchdown for Down Syndrome football game!

This phenomenal event is a fundraiser for the National Down Syndrome Society. Money is donated by sponsors for each touchdown scored throughout the game. Samantha's inspiration for creating the event in 2016 was her younger cousin, Gethin. During the game, Gethin and some of his friends joined the Central Dauphin cheerleaders on the sidelines!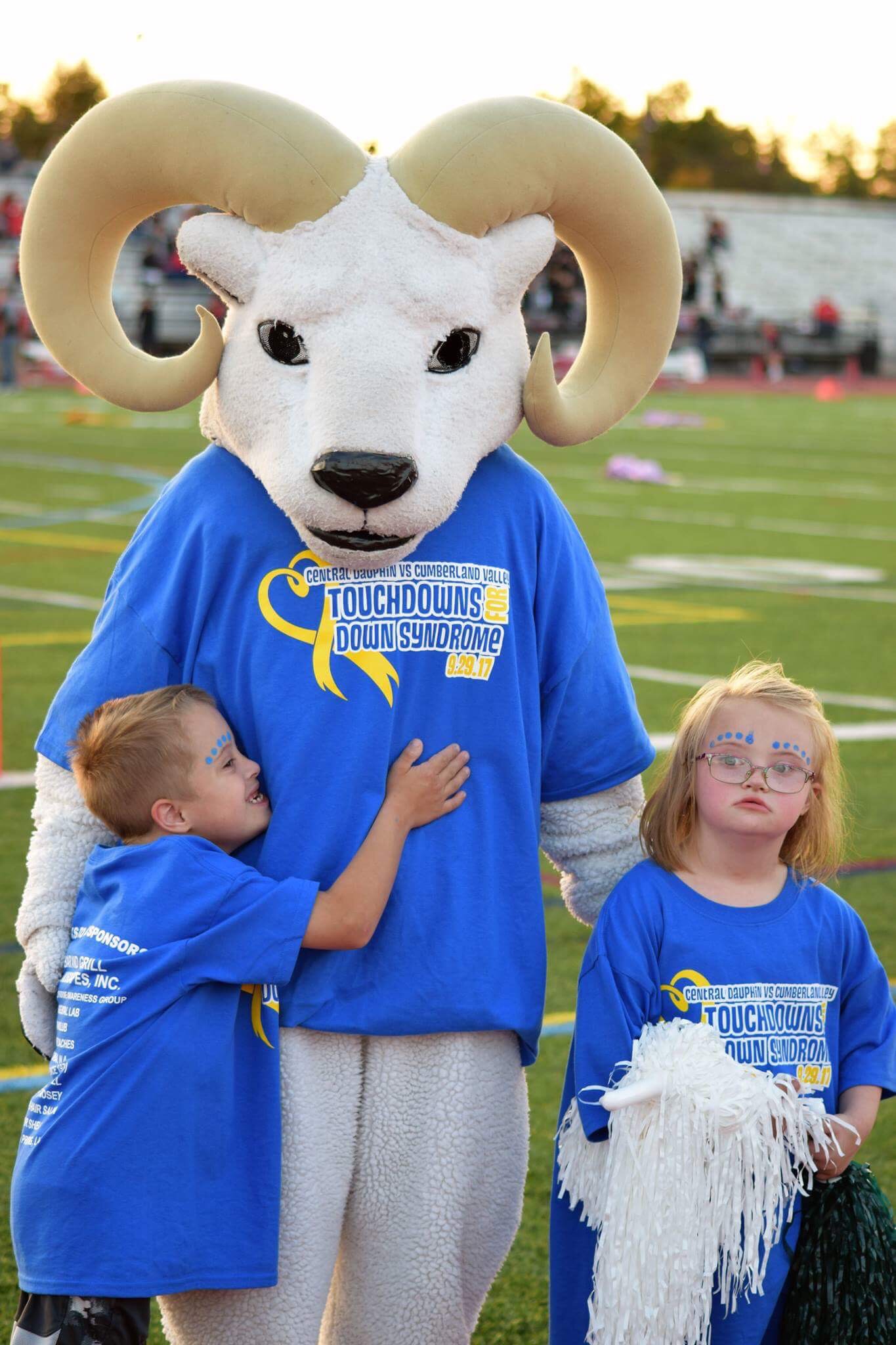 ​Two of the guest cheerleaders with the CD Ram. Photo by: SME Photography

The planning begins six months before the game. Samantha, who is a senior at Central Dauphin, reaches out to local businesses throughout the community asking for their help to sponsor the event. In addition to dropping information flyers off throughout town, Samantha used Facebook as a successful tool for spreading the word!

"This year, I chose to have the Touchdowns for Down Syndrome when we played our biggest rivals, Cumberland Valley High School," Samantha said. "It was a stressful game, but such a fun experience to have eight kids cheer with us!"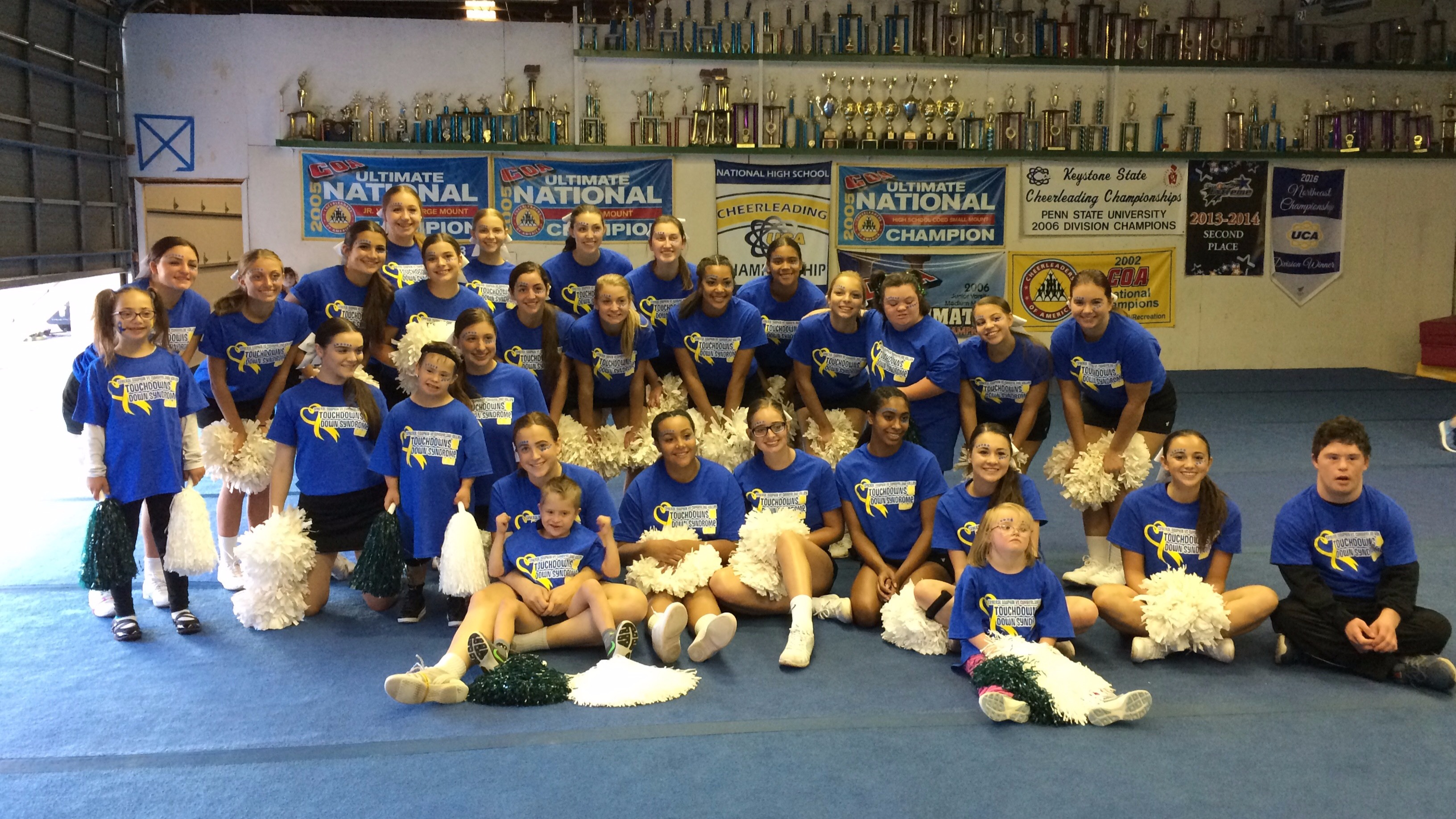 ​The CD cheerleaders with their special guests! Photo by: SME Photography

The entire cheer team and sideline guests wore blue shirts with gold ribbons to show their support for the Down Syndrome Awareness. One of the boys, Joey, even got to go out on the field before the game to walk out with the captains and assist with the coin toss!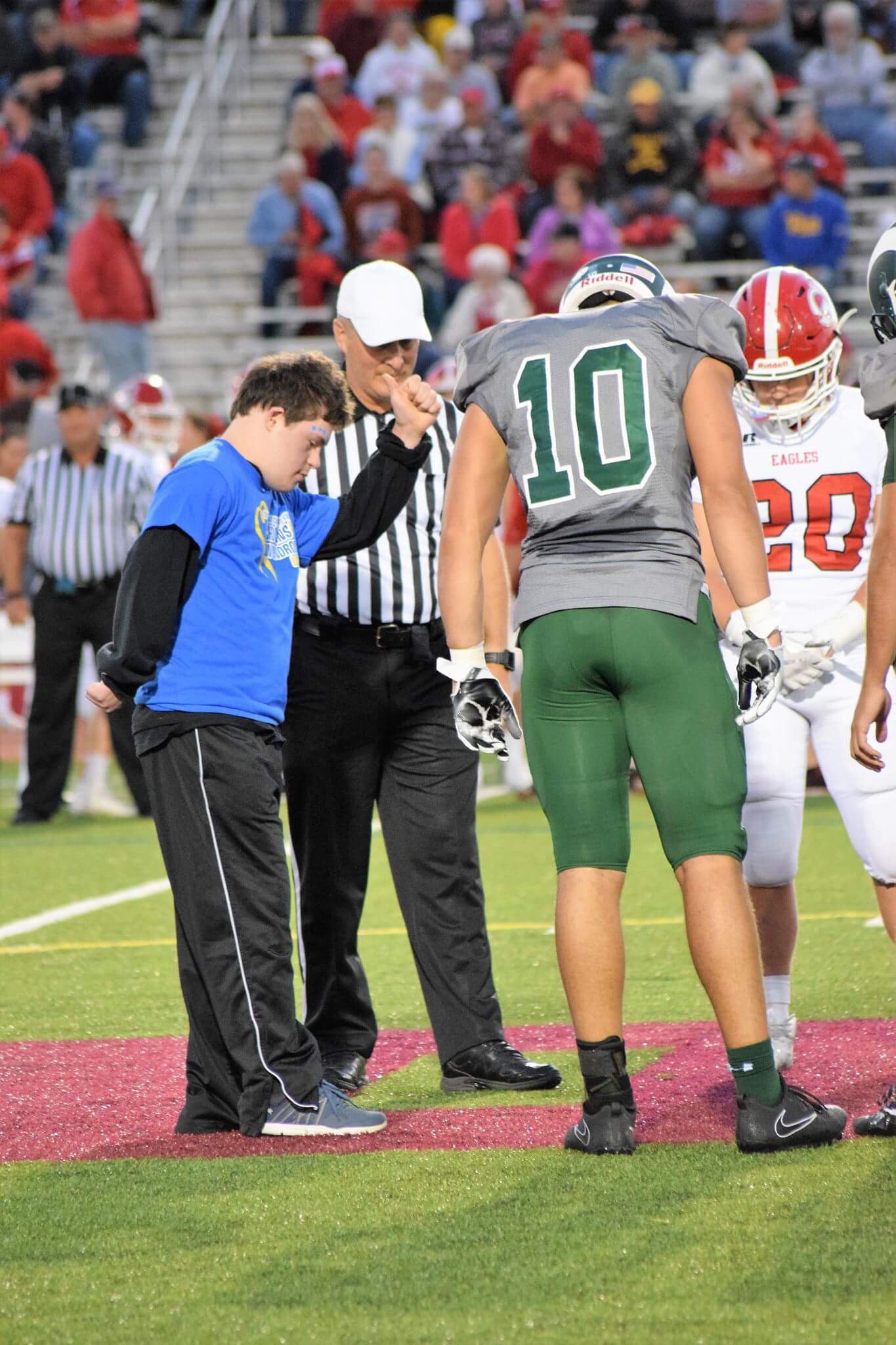 ​Joey helping with the coin toss. Photo by: SME Photography

Samantha shared why she thinks it's important for cheerleaders to get involved in events like this!


A cheerleader is more than someone who cheers for sports or competes on a big blue mat. Anyone can cheer, but what matters is what you do while you're on the team and making a difference in the community.
Samantha may be graduating after this season, but a teammate has already stepped up to fill her shoes and keep the Touchdown for Down Syndrome game alive for years to come! It's a big project to take on, but hearing parents, students, and coaches tell her how inspiring her mission is makes all the work worth it!