Every university has a game the fans count down a year in advance to; of course, every game is a big deal, but there's one game in particular for Penn State that's extraordinary -- visually and in spirit.

The sights.

The sounds.

The genuine community spirit.

These are the things that set the Penn State white out game apart from all the rest.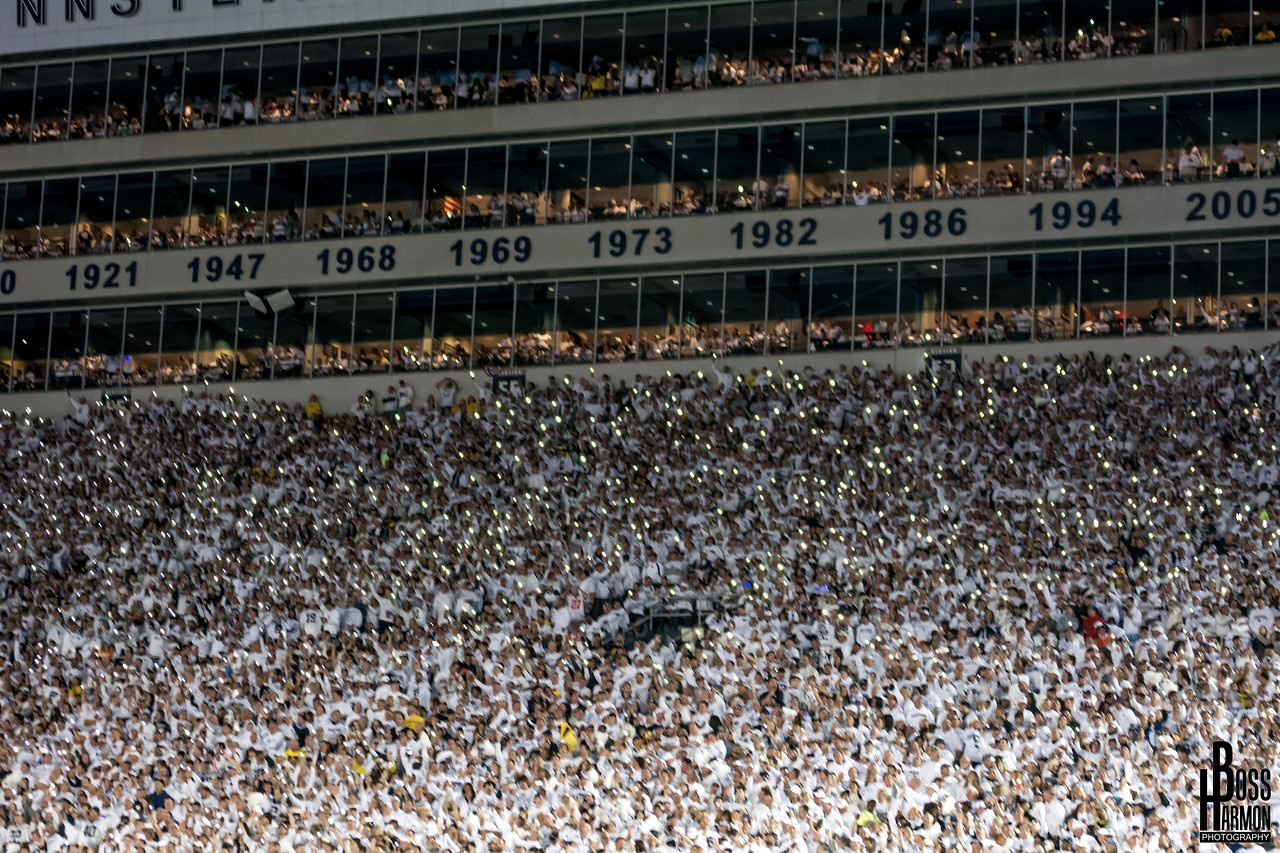 ​A sea of white for the 2017 white-out game.

"The white-out is an event that takes true effort," assistant coach Eugene Bodden told us after the 2017 white-out game against Michigan. "And it doesn't just white out the stadium, the whole town turns into a sea of white."

The white-out tradition was started by the student section in 2004, and the community followed with citywide participation in 2007. Ever since, the yearly tradition has become a world-renowned game day that everyone can appreciate. And if you showed up to the game without your white, you better be ready to stand out in a crowd, because the fans in Beaver stadium are take their white-out very seriously.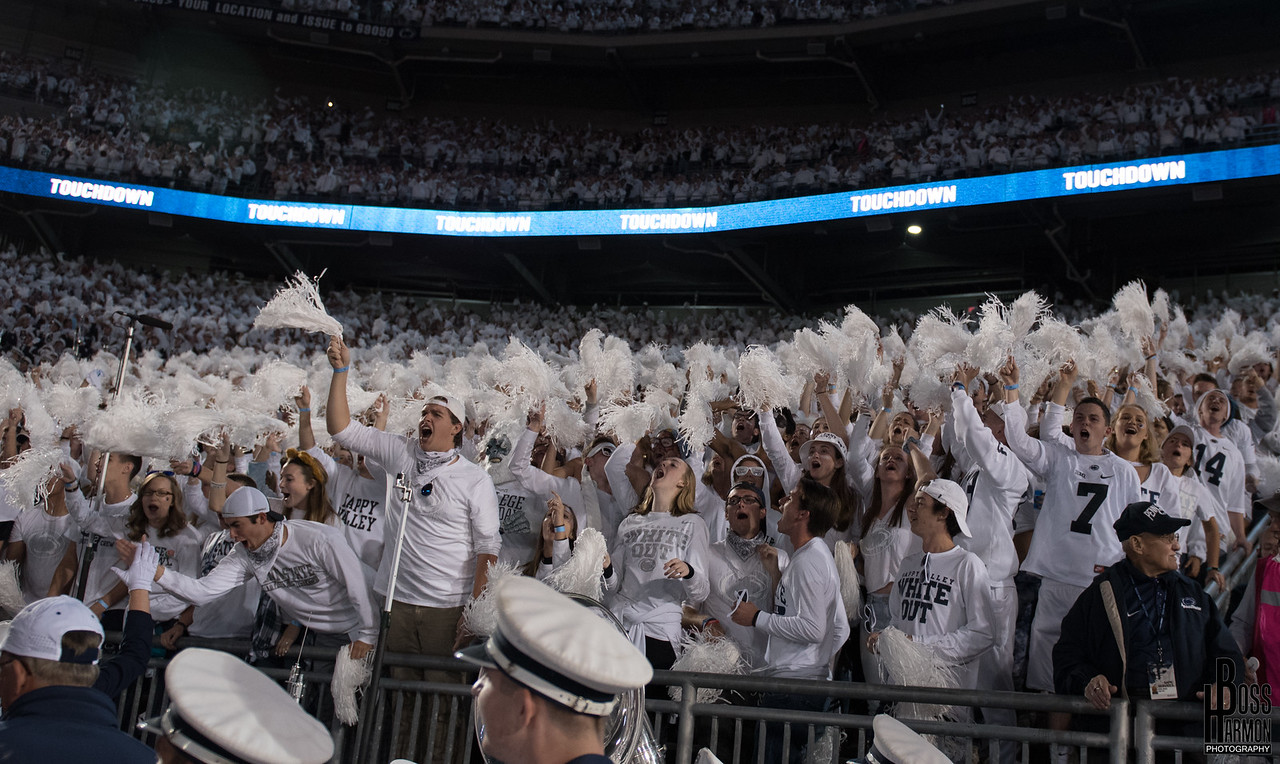 ​Fans ready to cheer on the Nittany Lions for the most anticipated game of the season.

The spirit squads are a very big part of game day in State College, leading the community on and off the sidelines.

"Our role is to help create the perfect game day atmosphere and to make sure the crowd stays engaged in what is happening on the field," Bodden said. "From 'We Are' chants to basket tosses and stunts, we engage the crowd which leads to hyping up the football team."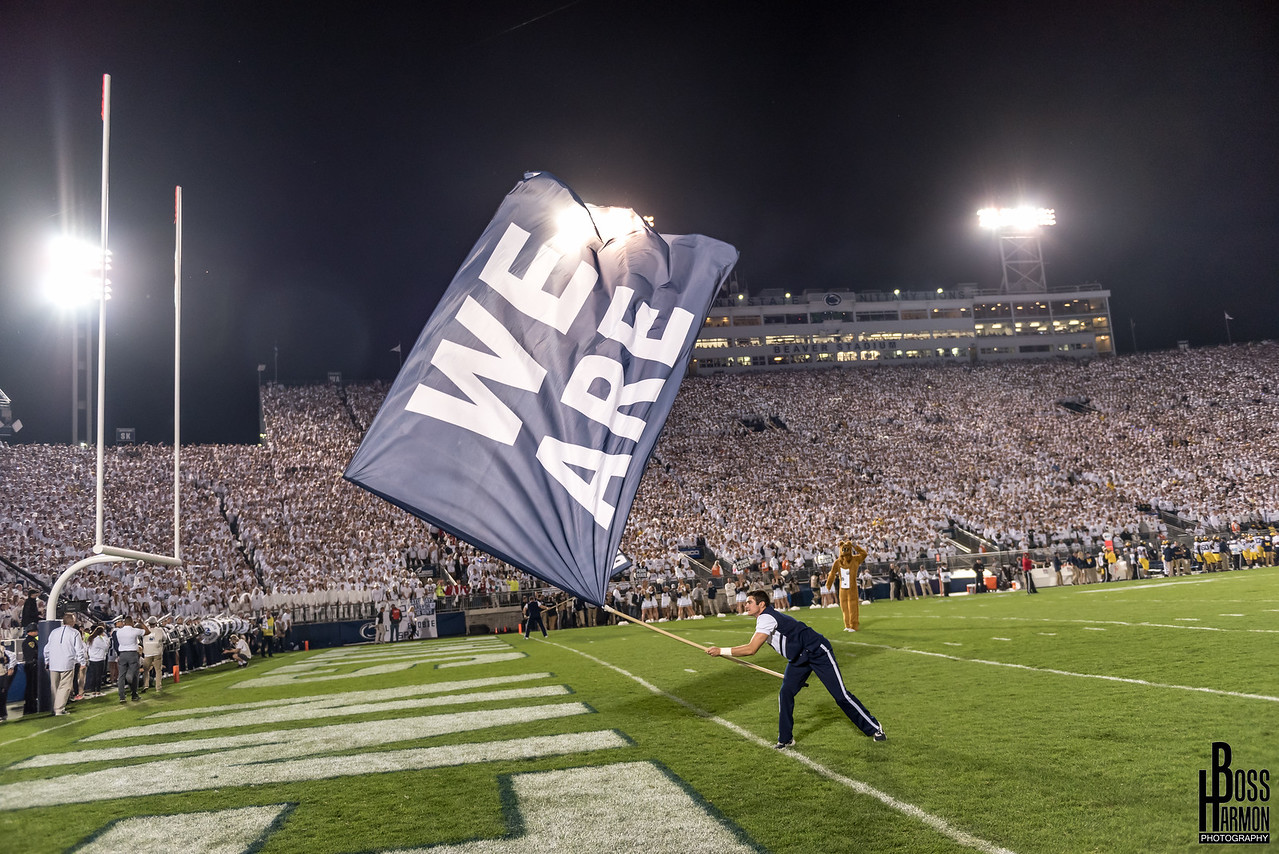 The cheer team leading the stadium in a "We Are" chant during pregame.

Before the game began, the spirit program got fans on their feet to welcome the football team to the field. The cheerleaders and Lionettes spread out to lead the crowd in the first stadium "We Are" chant of the evening while coed team member, Francis Alvaré, hopped on the mic to turn the energy up in Beaver Stadium with a chant and a in true cheerleader fashion: a standing tuck.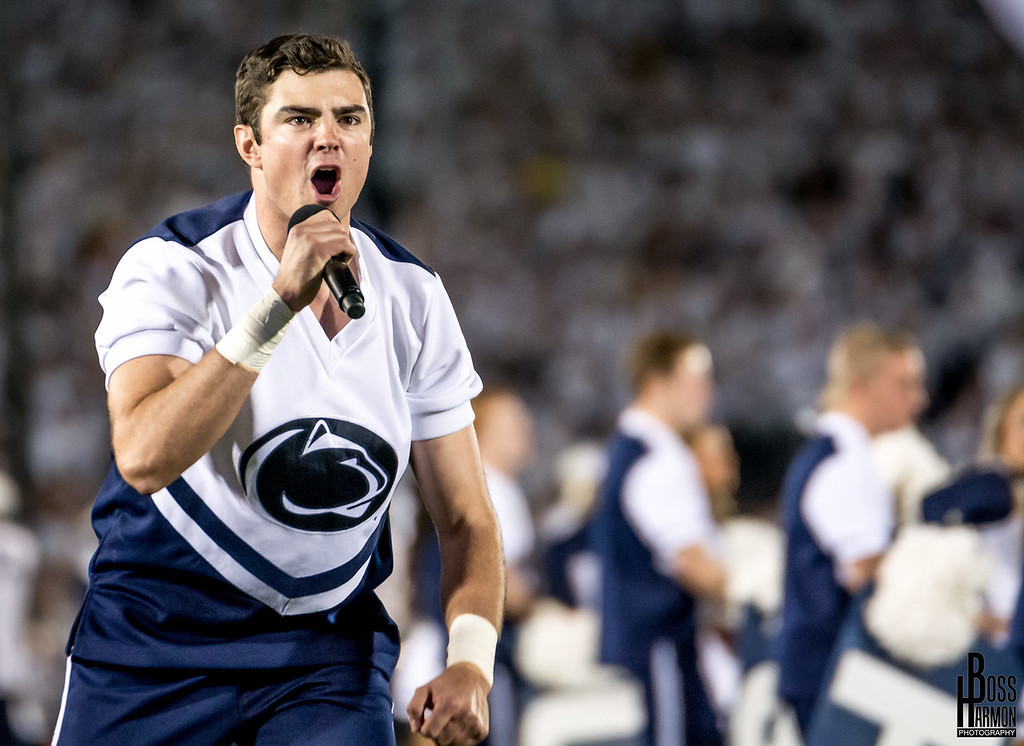 ​Francis pumping up Beaver Stadium moments before the game began.

One of the most exciting parts of this year's game was when fans found out that they were a part of Penn State history! The stadium reached the highest attendance record at the 2017 white-out! An unbelievable 110,823 fans filled Beaver Stadium to watch one of the most anticipated games of the season!

From the cheerleader's crowd cheers, the mascots skits, to the dance team's performances, the entire spirit program had a hand in creating the perfect game day atmosphere for a Nittany Lion WIN! The team clobbered Michigan 42-13!