Hunterdon Central Varsity kicked off their season exactly where they left off…victorious! The red devils not only earned a bid to NHSCC 2018, but they left the crowd in awe of their difficult and well-executed skills!



The road to get to this level wasn't always easy. In fact, head coach, Lauren DelRosso, said that she was nervous heading into this weekend. After a week filled with changes to the routine, she knew that if she incorporated skills into the routine that the team was comfortable with, they would confidentially hit at Northeast Championship.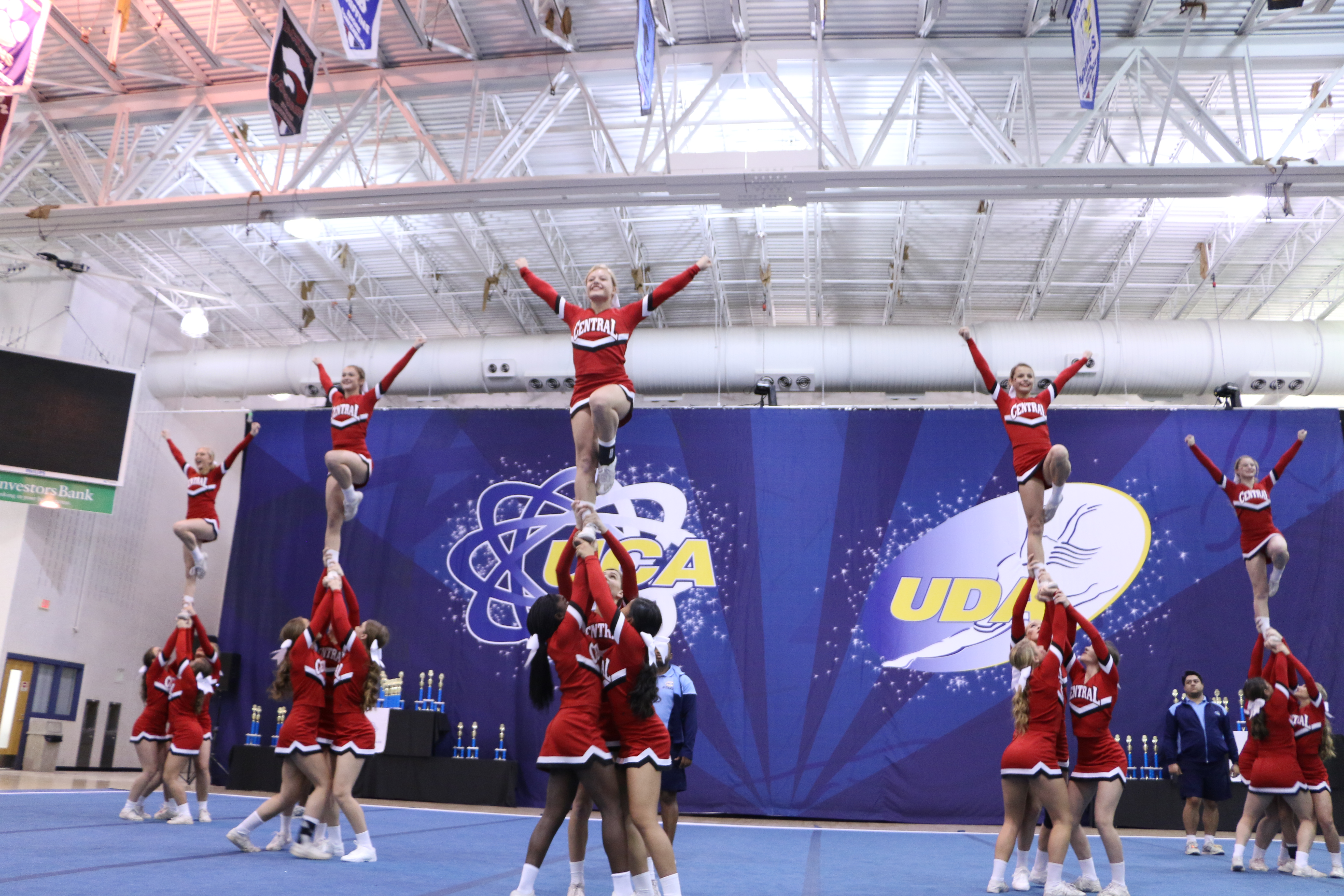 ​A sharp hit from each stunt group.

This talented team of 20 showed fans at Northeast Championship that their strength is stunting. All five groups executed every skill which included high-to-highs, full arounds and full ups. Coach DelRosso added multiple stunt sequences into this year's routine.


This year we added an extra stunt sequence because of the changes in the score sheet. Each group is able to execute every element of the routine.
What's next for Hunterdon Central Varsity? You can expect to see some upgraded skills in the pyramid section of their routine and maybe a difficulty increase in their partner stunt.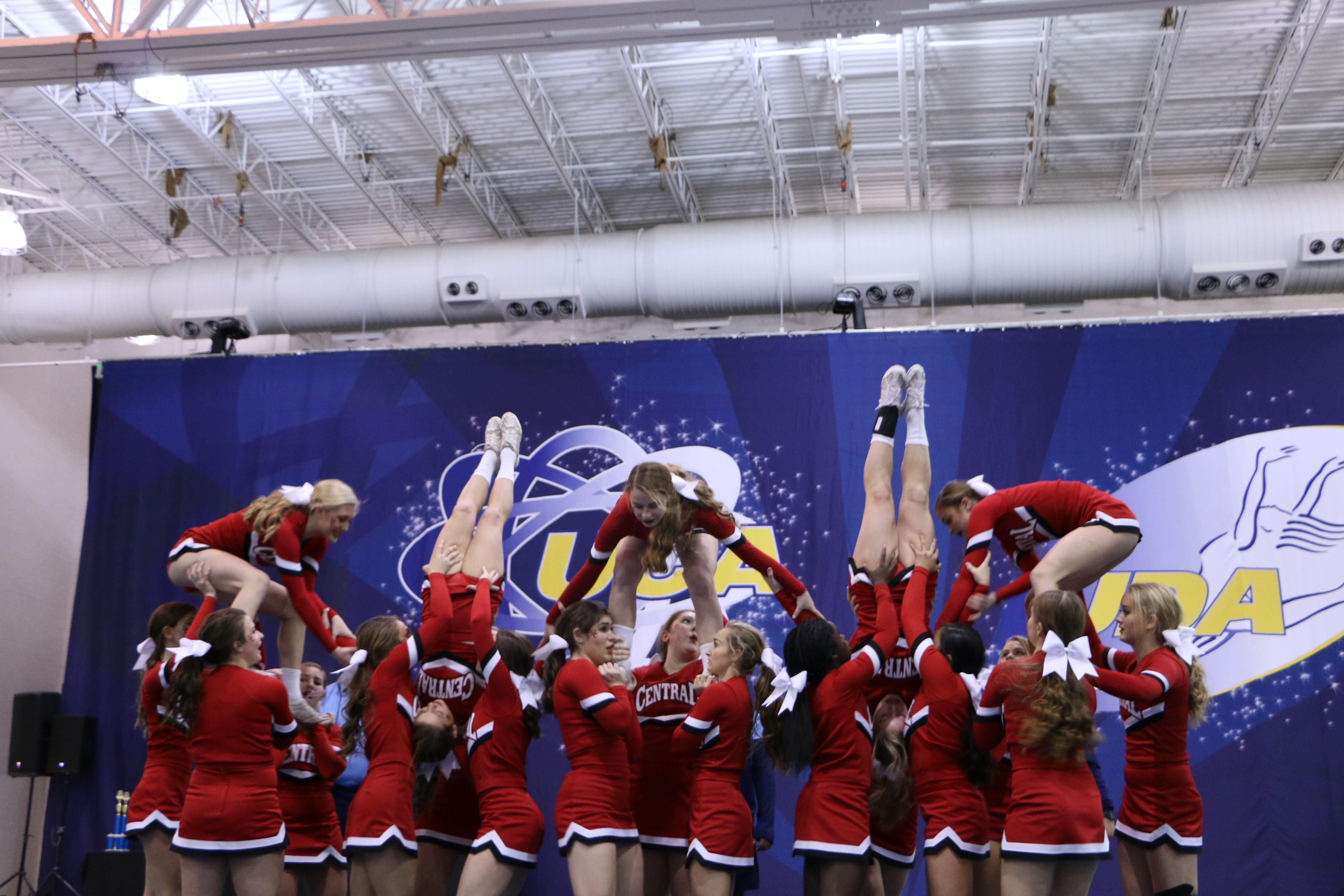 ​Inverting before hitting the top in their pyramid section.
Now that they've earned their bid, the team plans to focus on consistently executing their routine to put on another incredible performance at NHSCC!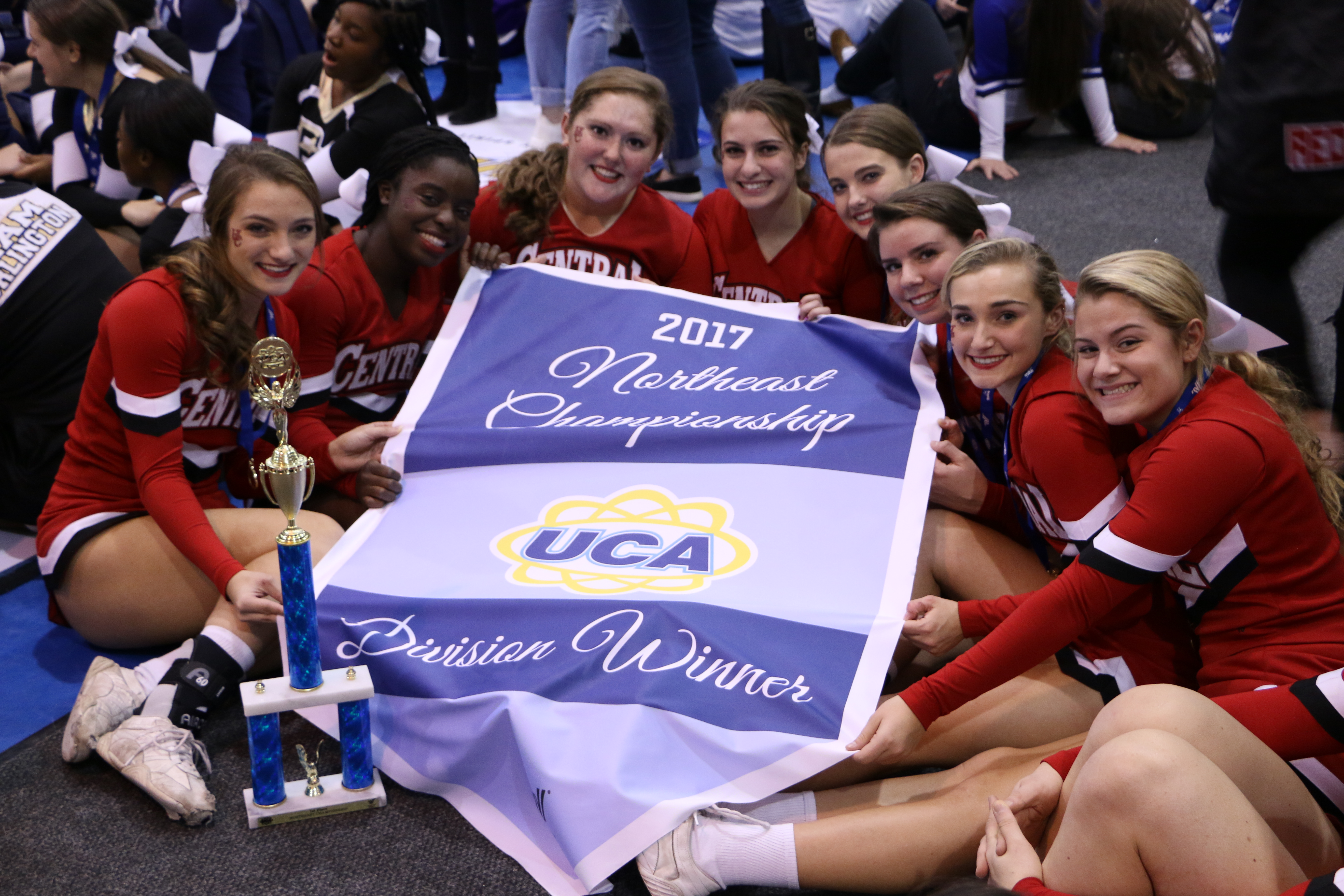 ​Celebrating as large varsity division winners.