2018 The D2 Summit
5 Reasons You Need To Visit The Varsity Spirit Zone!
5 Reasons You Need To Visit The Varsity Spirit Zone!
Take your D2 Summit 2018 experience to the next level: photo and video activations, social visualizations, and the chance to earn badges and win prizes.
May 4, 2018
by Varsity TV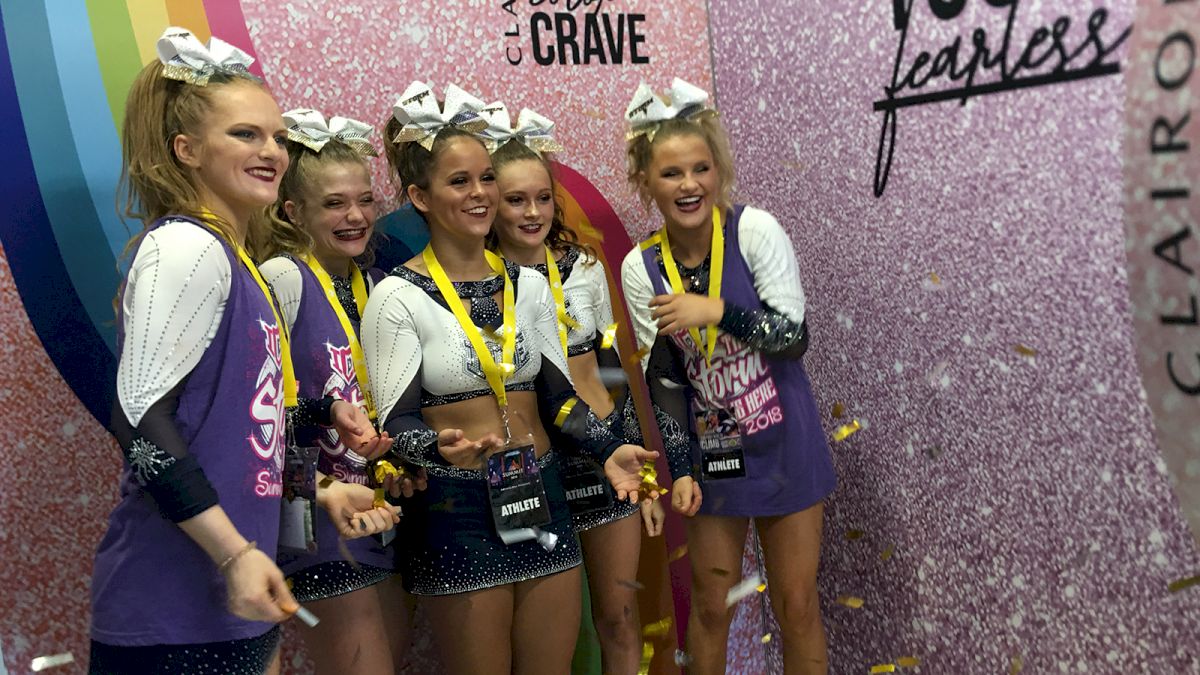 If you're heading to The D2 Summit 2018, then plan to visit the Varsity Spirit Zone this weekend! Everyone needs a little bit of fun off the mat, right? The new Varsity Spirit Zone is your go-to spot to make new memories with your team before or after you compete!
The Varsity Spirit Zone tent is located outside of the HP Fieldhouse at Disney's ESPN World Wide of Sports Complex in Orlando, Florida. Prepare for an immersive experience where you can have fun, share your Summit experience, and engage with the event on a whole new level.
Before checking out all the fun, download the Varsity Spirit app on the Apple App Store and Google Play Store. Get a jumpstart on the action by setting the app on your phone before you arrive in Orlando so you can explore, unlock badges, and win prizes immediately upon arrival!
Here are the top five reasons you can't miss it:
1. Add A Little Luxe To Your Locks
Clairol has their pros on-hand ready to give your locks a fun and fierce upgrade for The D2 Summit weekend! With tons of cute custom hairstyles to choose from, you're sure to find a look all your own. Our favorite part? You can take your fearless style to the next level with a little pop of Clairol Color Crave temporary hair makeup!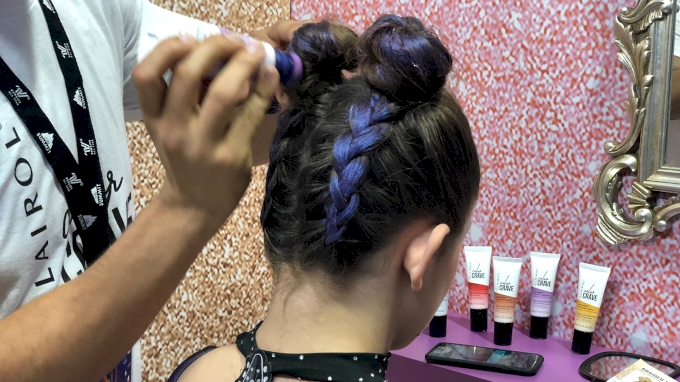 2. Test Your Skills with Drillstack
See how your skills stack up! This exclusive technology tracks and measures your movements and shares your precise results in real time. So gear up and give it your all—there are some serious prizes on the line! You could win a 40-inch smart TV if you're the first-place winner of the highest vertical jump at The D2 Summit!
Not an athlete? There's something for you too! Be sure to swing by to enter to win a 50" smart TV!
3. Conquer The Climb In An Epic Video
Let your creativity shine in a solo appearance or grab your teammates and show the world you came ready to conquer the climb LIVE on Varsity TV!
Are you ready to conquer the climb at #TheSummit18? Head to the Varsity Spirit Fan Zone now! pic.twitter.com/mMpYHOQKDo

— Leanza (@UCAleanza) May 4, 2018



4. Win TONS Of Cool Prizes
Shimmer and shine brighter than ever with a new Varsity glitter backpack. Turn up the tunes in your very own Beats wireless headphones. Customize your look with a bright and bold color with Clairol Color Crave temporary hair makeup. Keep your electronics fully charged and ready to roll with a VoltBox power charger.
There's so much to win—it's hard to say what we want most. But the more you participate, the better odds of winning!

5. Memories That Last A Lifetime
Step up your photo game and create keepsake moments. Channel your inner fashionista in the Varsity All Star Fashion photo booth. Throw your hands up and create an endless rain of confetti in the Clairol Color Crave GIF station. It's sure to be unforgettable.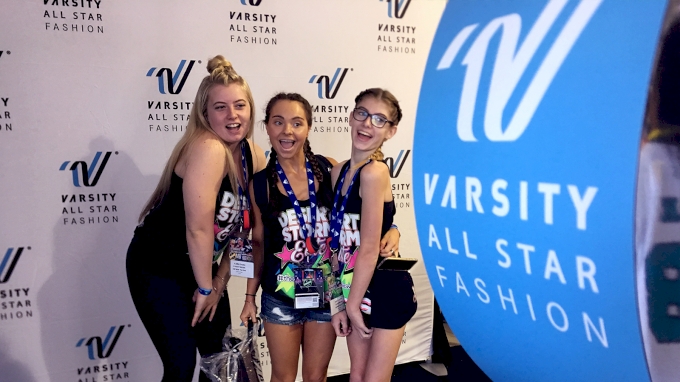 How to download:
To add to the experience, Varsity Spirit Zone wristbands will be provided for athletes and coaches upon check-in, and linking stations will be available for users to link their apps to their Varsity Spirit Zone wristbands. Linking stations will be provided at the following locations: The Varsity Spirit Zone at Disney's ESPN Wide World of Sports Complex, Disney's All Star Resort at Celebrity Hall, and Disney's Coronado Springs Resort - Durango 1 & 2.
The Varsity Spirit Zone tent will be located outside of the HP Fieldhouse at Disney's ESPN World Wide of Sports Complex during the following times:
Friday, May 11, 10 AM-6 PM ET
Saturday, May 12, 10 AM-6 PM ET