From Athlete To Coach: The U.S. National Team's Savanna Sibley
From Athlete To Coach: The U.S. National Team's Savanna Sibley
Savanna Sibley once wore USA across her chest, but now she helps coach the U.S. National All Girl Team to greatness.
Sep 11, 2018
by Varsity TV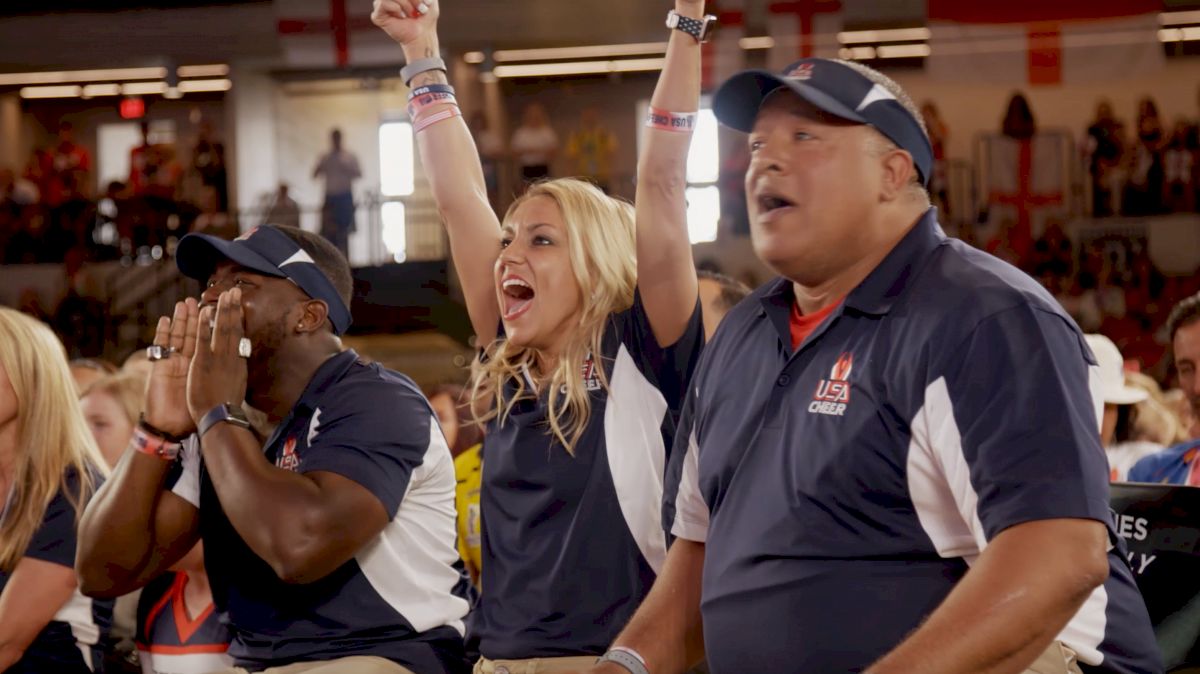 From athlete to coach, Savanna Sibley has been on both sides of the competition mat. She once wore USA across her chest as she represented the red, white, and blue, but now she helps coach the U.S. National All Girl Team to greatness.
Sibley shares her insight on the journey the U.S. National team takes every spring as they prepare for the ICU Cheerleading World Championship in Varsity TV's latest documentary series, Going For Gold: USA All Girl.
We caught up with the coach this summer to hear more about what started her passion for cheer and the USA.
Happy #OlympicDay "Originally started back in 1948, Olympic Day commemorates the birth of the modern Olympic Games (23 June 1894) and, based on the three pillars of move, learn and discover, promotes a healthy and active lifestyle." @usacheer pic.twitter.com/ohs6VvTwj4

— Savanna Sibley (@LVEcoachsavanna) June 23, 2018
Varsity TV: How did you begin your cheerleading career?
Sibley: I started out as a dancer and a gymnast at a very young age. As I got older I wanted to try cheerleading. The commitment between dance, cheer, and gymnastics was too much of a heavy load for me at such a young age. I was told I had to choose. I decided to give cheer an opportunity, which then leads me to be on the very first competitive cheerleading team in Las Vegas, called Las Vegas Elite.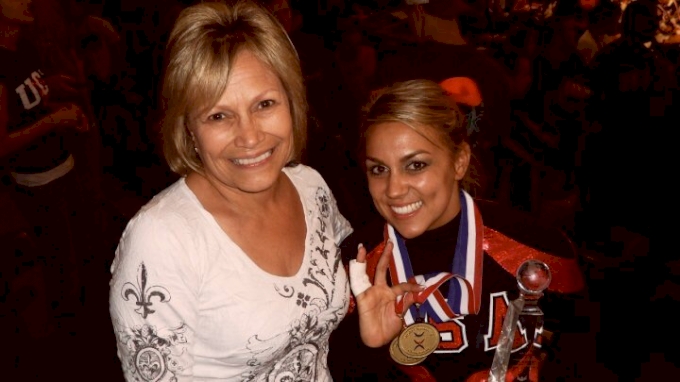 What's your coaching history?
I started coaching and doing private lessons when I was 18 years old at an all star gym in Las Vegas before I moved out to Hawaii for college with a full ride cheer scholarship. After graduating and cheering at Hawaii Pacific University, I applied for the coaching position at HPU. I coached the small coed and large coed cheer teams at HPU in 2011-2013.
In 2013 I moved back home to assistant coach for the University of Nevada, Las Vegas from 2013-2014. After one year of assistant coaching with UNLV, I then became the head coach of UNLV from 2014-present. I also started coaching the U.S. National team in 2014-present. What an honor!
When did you know you wanted to coach?
I knew I wanted to coach after being a captain and leader for my high school team and a captain for five years at HPU. As a captain, I helped lead my teams to many national titles.
You've built a successful coaching career—what motivates you?
The success and growth I had while being an athlete are what motivates me. I see what I was able to accomplish and I want the same for those that I coach.
What, if anything, is different about coaching the U.S. National Team?
Every athlete and team has the drive and passion to win championships but with the U.S. National Team its different. Athletes from all over the country, working together to represent their country. Everyone has the exact same mindset, the same goal, and respect for one another.
USA Training starts tomorrow! Follow along.. Showcase April 22, 2018! ?? #usaallgirl #usaalltheway #goingforgold #goingforthegold #10x #AGbelieve pic.twitter.com/HtwOTlkpdS

— Savanna Sibley (@LVEcoachsavanna) April 13, 2018
The U.S. National Team is the opportunity to create a team of the greatest athletes in the nation—what is it like coaching a team full of that much talent?
First and foremost, it is surreal to coach one of the U.S. National Teams! It is unlike anything I have experienced before. As you coach, you can always better yourself and I truly feel as though I expand my knowledge of talent while coaching the U.S. National Team. It is mind-blowing coaching a team full of that much talent in one room.
What did you look for most in an athlete when picking the team?
Confidence while attending the selection process
Knowledge of what they were signing themselves up for
Preparation with skills and information in regards to the U.S. National Teams
What can an athlete really do to stand out during the selection process?
BE ON TIME!
Be engaging and show that you are truly coachable
Look the part when showing up to a tryout (proper attire, makeup, hair, etc..)
Come prepared with information, paperwork, skills, etc.
What would you say is your coaching philosophy?
My coaching philosophy is to respect the skills that are being performed. I want athletes to look confident and to make the skills look easy. I want them to understand that what they do as U.S. National Team athletes is exceptionally hard, but very rewarding in the end.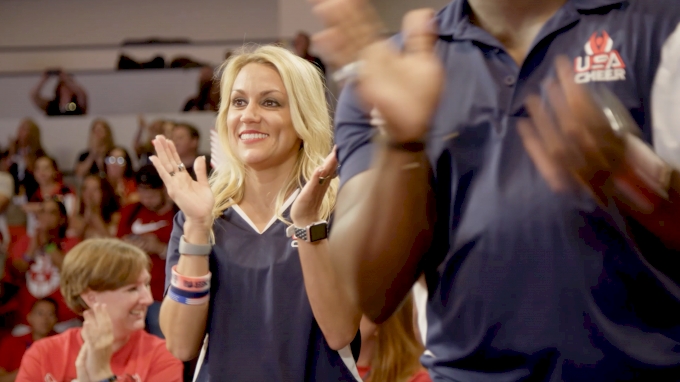 What are some of your favorite memories as an athlete or as a coach?
I would have to say that one of my favorite memories as an athlete and as a coach is when I walked out at Opening Ceremonies of the ICU Championship representing the United States of America. The butterflies I felt at that moment was positively different. It was for excitement and was a touching moment for myself and my peers around me. Lucky for me, I was able to experience this in two different roles: an athlete and a coach!
A favorite memory as an athlete was putting on my USA uniform for the very first time and getting to proudly represent my country.
In this three-part Varsity TV documentary, follow USA All Girl through tryouts, training and on their journey to the 2018 ICU World Cheerleading Championships.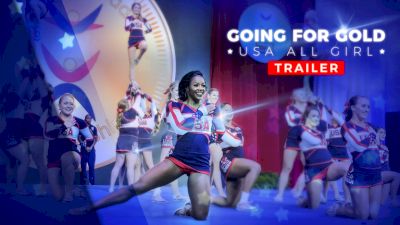 The U.S. National Team is home to America's top female athletes in the prime of their cheerleading career.
The team, coached by Tony Nash, Savanna Sibley, and Leighton Clarke has gone undefeated in the Premier All Girl division for the past nine years at the ICU World Cheerleading Championship but with cheer growing so rapidly around the world, the competition is getting tough.