Coaches,
Do you ever get overwhelmed trying to stay organized while planning fundraisers, scheduling team bonding activities, and preparing for competition?
Stress no more, because we have found the newest app that will keep all your team's needs organized in one place!
BAND is a new group communication app that is perfectly designed to help cheerleaders and dancers communicate and stay organized.
The app is free and features group chat, calendars, photo, and video albums as well as group voice calling and polls. The comprehensive set of group features helps reduces the volume of email, text messages, and phone calls you make or receive during a season.
The three-time UCA National High School Cheerleading Champions from Dyer County High School use the BAND app daily help organize practice schedules and review video footage.
"We can use our phone and iPad camera to video and are able to immediately upload 10-12 videos at a time," said DCHS coach, Wendi Roberson. "We can use the slow-motion video which is great to show and correct or improper technique."
"We have used other video apps and programs, but none compare to BAND."
DCHS practices are closed to coaches and cheerleaders only. Roberson uses the BAND app as a great way for parents and family members to get a sneak peak of their team's progress through the year.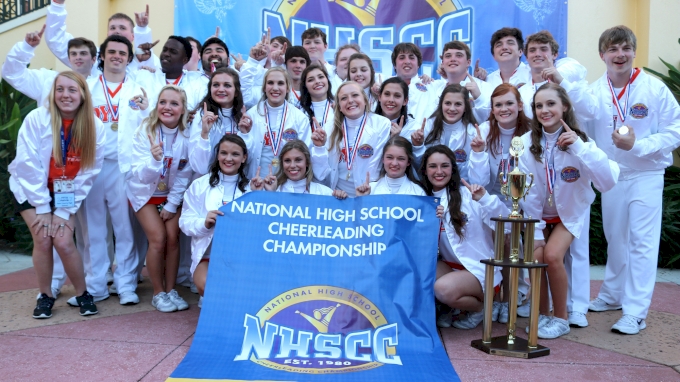 Make 2018 your best season yet with the help of BAND. It's organization made easy, download today to use with your team to plan, share, and stay on track for a winning season.