It's October, and whether you're walking the school halls or cheering on the home team from the sidelines, we want you to think pink!
October is Breast Cancer Awareness month, and cheerleaders and dancers across the country are suiting up in their favorite shade of pink to show their support and help raise awareness within their school.
Here are five ways your spirit squad can incorporate pink on game day!
1. Add A Touch Of Pink To A Classic Style
Add a touch of pink to your game day uniforms to help show your support!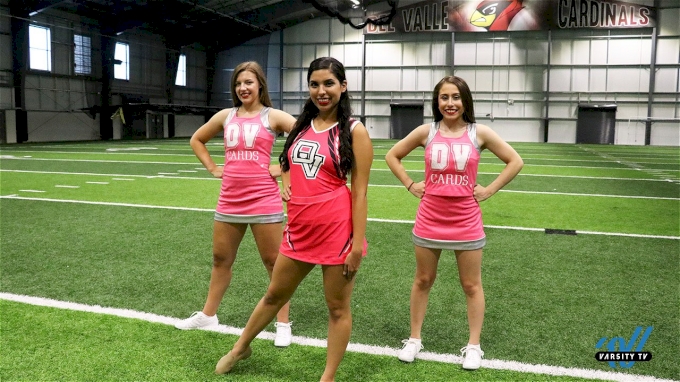 2. Raise Spirit, Awareness & Pink Poms!
Pink poms and bows are an easy way to incorporate pink into your sideline look.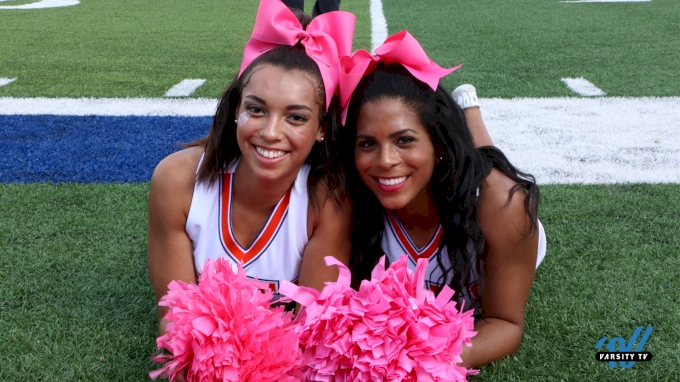 3. Paint Up
A simple pink ribbon is a perfect addition to any October game day look.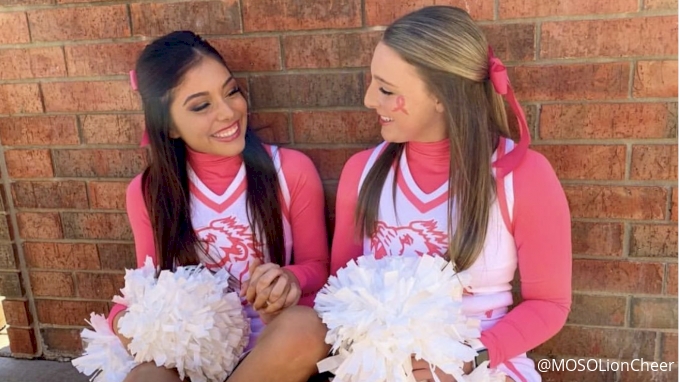 4. Add Pink To Your Next Practice
Before the big game, add some pink to your wardrobe with a fun spirit tee you can wear at school or practice.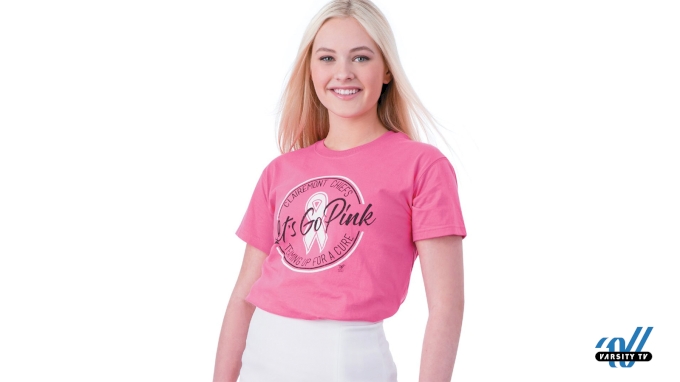 5. Help Find A Cure In The Cold
October is the heart of fall and with the weather beginning to change, your team might need some extra gear to stay warm. Wear pink gloves, hats, and pullovers under the chilly Friday night lights.