2019 UDA National Dance Team Championship
Thunder Ridge Tops 3 Divisions At UDA Mile High
Thunder Ridge Tops 3 Divisions At UDA Mile High
The Grizzlies from ThunderRidge High School dominated the stage this past weekend at the UCA & UDA Mile High Championship in Denver, Colorado.
Nov 15, 2018
by Varsity TV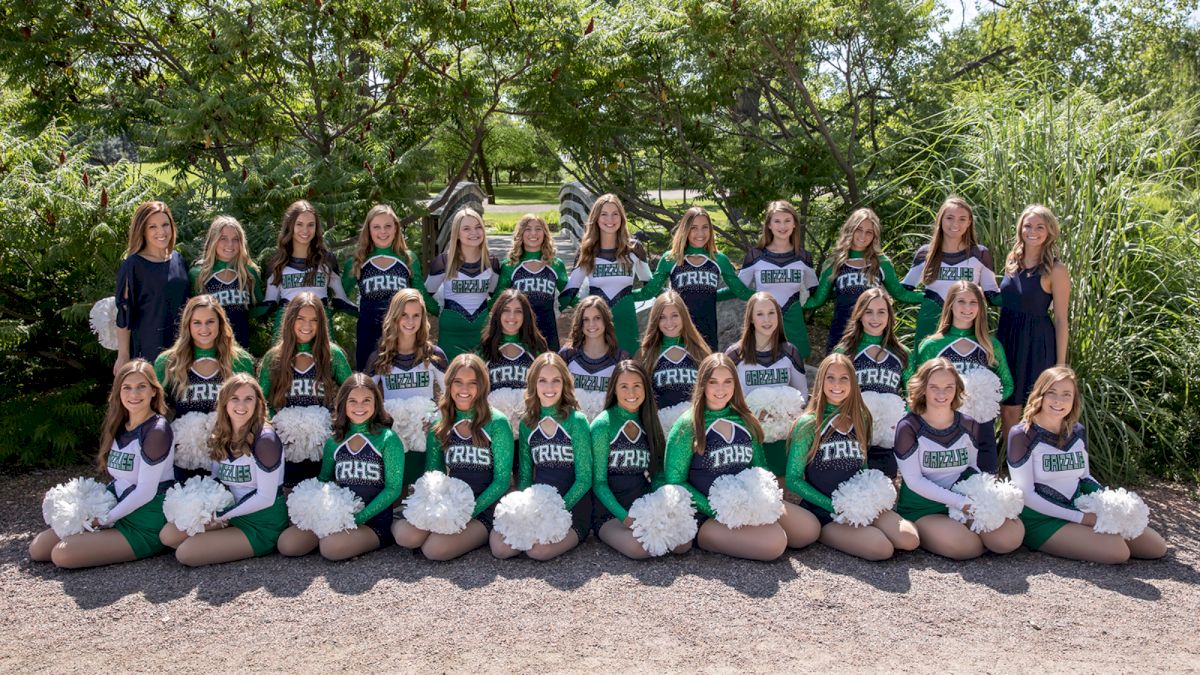 The Grizzlies from Thunder Ridge High School dominated the stage earlier in the season at the UCA & UDA Mile High Championship in Denver, Colorado.
The Thunder Ridge Varsity and JV Pom teams have performed well and took home titles at the championship in the past and this weekend was no different. The Grizzlies took first place in Medium Varsity Pom out of 12 teams, first place in Junior Varsity Pom out of 15 teams, first Place in Medium Varsity Jazz and second place in JV Jazz.
Varsity and JV Regional Cheer Champions!!! pic.twitter.com/BQDnSxCbkw

— ThunderRidge (@TRidgeGrizzlies) November 11, 2018


Now that the program has a successful championship weekend behind them, the dancers are now ready to start to perfect their powerful routines before taking the stage later in the season at the UDA National Dance Team Championship.
One challenge the program has been working to overcome in the first few months of their season is to build their team chemistry.
"We graduated nine seniors last year, so we have 11 new members to our varsity team. it has been a really fun challenge of starting to dance like one another and to get to know one another on a more personal level," explained head coach and Thunder Ridge alum Ashley Roppolo. "Our JV team also has seven freshmen this year, so they are all learning the ins and outs of the program this season. We have spent a lot of time visualizing and mentally preparing so our new dancers feel comfortable on the competition floor."
When choreographing a routine, it's important to not only create compelling visuals but to tell a story. This season Thunder Ridge's Pom routine is all about coming back, getting better than you were the day before and raising the bar for your own internal success.
"We love all of the staging of our routine and feel that it flows well and tells a story. Our choreographer has been with us for six years and does a great job catering to our technical strengths to give us the best possible routine!"
Watch Thunder Ridge's Medium Varsity Pom Routine!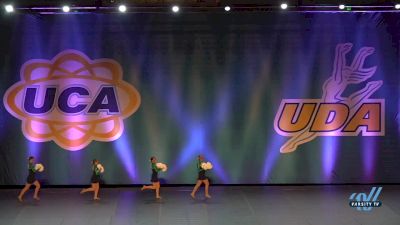 Unlock this video, live events, and more with a subscription!
Get Started
Already a subscriber? Log In
What makes Thunder Ridge's Jazz routine so special this year is that they are dedicating their performance to an alumni pom mom who is currently battling cancer.
"Family is extremely important to our program and we are excited for the opportunity to honor her, her battle, and her life the best way we know how," added Roppolo.
The 2018 UCA & UDA Mile High Championship was the program's first competition of the year, so it is was an exciting weekend as the teams took the stage for the first time this season.
"It is important because it sets the tone for the rest of our season and we are able to get great feedback as we prepare for nationals. Competition season is super important to us and we love starting it with UDA regionals on that big stage!"
The Grizzlies set the bar high with four incredible performances. Be on the lookout for this team as they continue their journey to the 2019 UDA National Dance Team Championship!