There's something special in the air when the UDA Mile High Championship rolls around every season. Some of the best high school dance teams in Colorado gather in downtown Denver to compete for local bragging rights and to set the tone for the competitive season.
Colorado dance teams have a rich history of taking the nation by storm, and this year looks to be no different. If the championship this fall was any indication of what we have to look forward to, it's going to be a year to remember.
There are a number of powerhouse programs from Colorado that continually place themselves in the top group nationally. Thunder Ridge High School, the reigning state champions in pom, placed fifth at UDA nationals last season, and they picked up right where they left off. Coach Ashley Roppolo pointed out that they are a very new team after graduating nine seniors last season.
She said, "It was a little bit scary for me as a coach, but they have met and exceeded every expectation I've had for them."
Taking the floor in both Pom and Jazz, the Grizzlies gave exceptional performances in both divisions. They showed no signs of backing down from another successful season.
Watch Thunder Ridge's Varsity Pom Routine!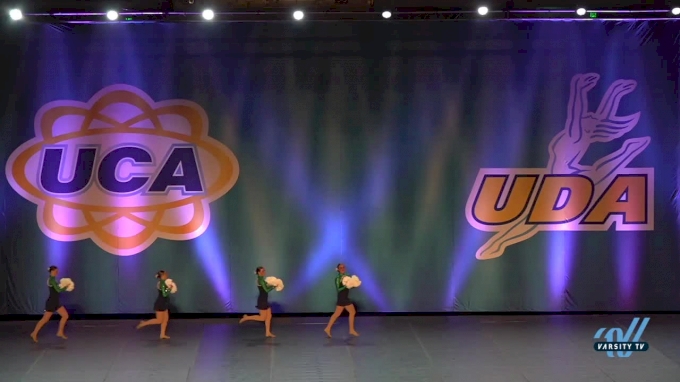 Another consistent top performer, Valor Christian High School, blew the competition away with a stunning Jazz routine that took home the top score in the division. The Eagles' coach, Jamie Geary, filled us in on their strengths as a team this season. She feels like the Jazz division will be where they put their best foot (with a pointed toe) forward.
Geary told us, "We really love Jazz in our division, just because these girls really love to focus on storytelling, creating pictures, and creating emotions for the judges."
There were moments during their breathtaking routine that was so vulnerable and intense, that you could almost physically feel the tension in the room. The Eagles will most certainly have their eye on some big prizes this year.
Watch Valor Christian High School's Small Varsity Jazz Performance!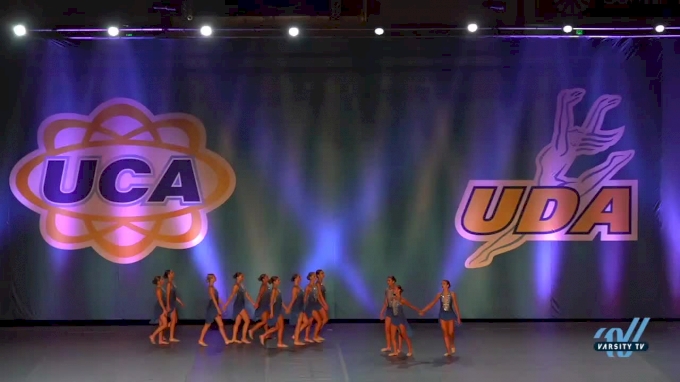 Several other perennial standout programs showed out in fine form at the Mile High Championship. Fitting that bill was the Grandview High School Pom team, led by coach Megan Mehl. The Wolves showed why they've been state and national finalists many times over the years. Mehl told us that "having a squad with a lot of new girls has helped them all bond and figure out Poms together." Whatever they've been doing to figure it out has worked, because they came out looking strong and confident.
Watch Grandview's Medium Varsity Pom Routine!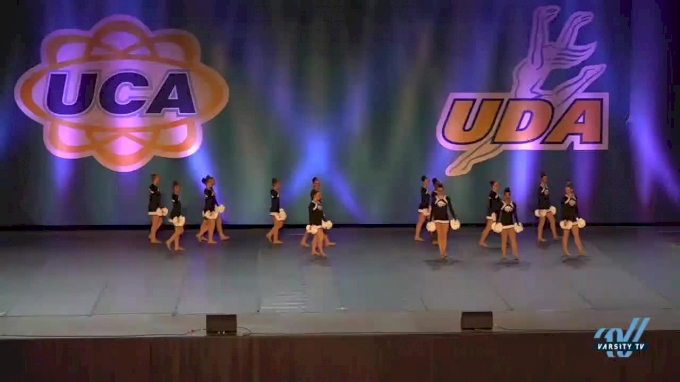 We also saw some impressive highlight performances from Cherry Creek High School, Ponderosa High School, Rock Canyon High School, Chaparral High School, Broomfield High School, and Rangeview High School, just to name a few out of the many great performances that were delivered at the competition.
What keeps the Colorado dance scene so strong, especially in the high school competition circuit? Peggy Pollock, head coach of Chaparral High School, said that she feels like the healthy competitive atmosphere continues to drive the schools to get better against each other, as well as against schools across the nation.
"We have such good studios and training opportunities in our area, and that's what pushes all of us to step up," Pollock said.
She pointed out that many of the top schools in the state, that also place well nationally, are from the same general area. So, that means that the girls have been training together, in the same way, growing up, and have the same strong foundation to run with once they get on to their high school dance teams. She added "so once you get to this level, that's when you can really get into the creative things that make you different. It's awesome that we can challenge each other that way".
All of the coaches we spoke to agreed that there is a competitive atmosphere that remains strong and keeps getting stronger every season. But at the end of the day, they do genuinely want the best for each other, and to keep pushing boundaries each season together.
There seems to be nothing stopping Colorado from producing memorable, emotional, technically sound dance routines that belong in any conversation about where the best in the nation is. Consistent competition brings out the best in teams, especially in a creative sport like competitive dance. Every year in Orlando at the UDA National Dance Team Championship, Colorado school teams continue to rise to the occasion and place among the greatest dancers in the country. The coolest part is, you can trace that success back to the head to head battles that go on in the Fall right here in Colorado.
So, if you're looking for some of the best dancing in the nation, all you have to do is sashay on over to the Mile High City.
Just don't forget your dancing shoes.
---
By: Thomas Parrott