It's go time for collegiate cheerleaders, dancers and mascots everywhere as they prepare for the 2019 UCA & UDA College Cheerleading and Dance Team National Championship in Orlando, Florida.
The UCA & UDA College Cheerleading and Dance Team National Championship is the most prestigious college cheer and dance championship in the country and it all takes place Jan. 18-20 at the ESPN Wide World of Sports Complex at the Walt Disney World Resort.
Friday is all about Game Day!
Collegiate spirit squads will bring their sideline game day traditions and showcase them center stage in the second-ever UCA & UDA College Game Day Championship. The exciting night kicks off at 2 p.m. ET with Dance Division l and Open Dance Game Day in Arena South.
The UCA Game Day Semi-Finals will start at 3 p.m. ET in the HP Field House for the Open Coed and Division lA teams.
Game Day Finals for all Cheer and Dance teams will take place in Arena South so be sure to check the Performance Order to know when your favorite teams will be taking the mat.
Watch Top Moments From The First-Ever UCA Game Day Championship!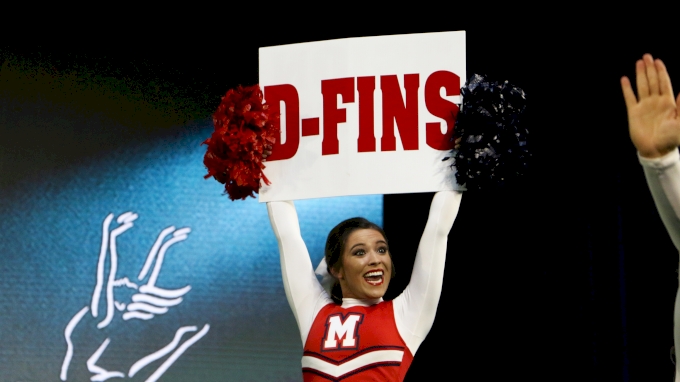 Teams will be out on the football field at the All-Star Sports Resort practicing bright and early Saturday morning to get in one final practice before taking the mat in the Semi-Final portion of the competition in Arena North & South.
The collegiate spirit squads have been working all year long for this weekend and the first step towards championship glory starts here. Division l and ll schools will move on to compete again in Finals Saturday evening.
Divisions with Finals on Saturday
Open Coed
Open All Girl
Cheer Division l
Cheer Division ll
Small Coed Division l
Small Coed Division ll
All Girl Division l
Don't Forget About Our Mascots!
Our favorite fur-friends will take over the stage in Arena South starting at 3 p.m. ET with the hopes of making the crowd cheer, dance and clap! The mascots are sure to bring creative sets and skits that will have everyone in the arena entertained.
In 2018, The University of Minnesota's Goldy Gopher took home the title in Division lA and Awesome Eagle from Tennessee Tech University soared to the top in the Open Mascot division.
Let's Dance!
In the HP Field House, it's all about dance. UDA teams will shine on stage all day long as they perform in jazz, hip-hop, and pom Semi-Finals on Saturday.
Will the reigning division champs be on top after Day 1 or will a new competitor arise? You won't want to miss a moment of these power performances. Tune in LIVE starting at 8:30 a.m. ET to see how Day 1 of the UDA Collegiate Championship unfolds.
Watch Division lA Jazz Highlights From 2018!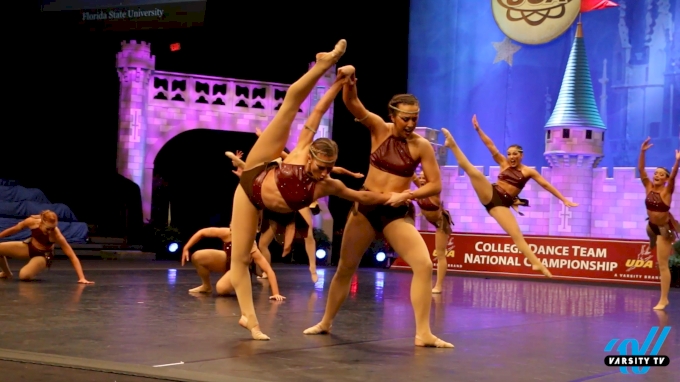 Stick around on Sunday to find out which teams will take home the coveted UCA and UDA National Championship title. The day starts off with UDA College Dance Finals.
The Ohio State University dominated the competition in 2018 as it took home gold in DlA Jazz & Pom. This year, the Buckeyes have been working hard to bring that same fire to their performances with the hopes of repeating their success in 2019.
Tune in to Varsity TV starting at 9 a.m. ET to watch all the talented college dance teams shine on stage in finals.
Relive OSU's Pom-Perfect Finals Performance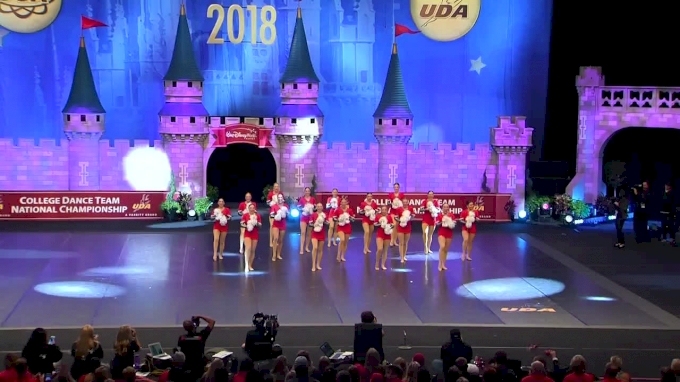 Unlock this video, live events, and more with a subscription

! Get Started

Already a subscriber? Log In
After dance finals, the arena will get rocking with Cheer and All-Girl Division lA Finals. In 2018, the Wildcats from the University of Kentucky added another championship title to their trophy case and the Oklahoma Sooners earned their first-ever championship title in All Girl Division lA.
Will these powerhouse programs from the south top the competition again or will another competitor climb its way to the top? Don't miss these highly-anticipated divisions take the mat in finals starting Saturday at 7:15 p.m. ET.
Kentucky Wins Championship No. 23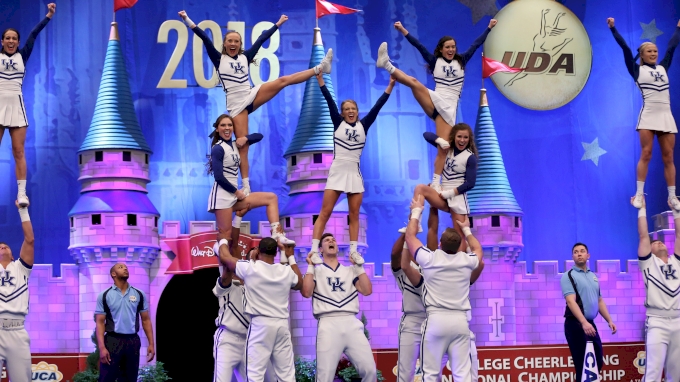 Who will take home the title at the 2019 UCA & UDA College National Championship? Tune in to watch it all LIVE on Varsity TV starting Friday, Jan. 18 at 2 p.m. ET.
HOW TO WATCH
Join Varsity TV PRO now to stream Varsity TV competitions & events live anytime, on any device!
TV: Available on Roku & Apple TV 4 -- download the FloSports TV app now.
*FloCheer PRO subscribers, you can use your existing login to access to all Varsity TV premium content, live streaming competitions and events.