Yesterday, there was tons of talent in the Open Coed and Open All Girl divisions at the 2019 UCA & UDA College Cheerleading and Dance Team National Championship. Here's a little bit more about it!
For TCNJ, it was a "once and won" performance of a lifetime!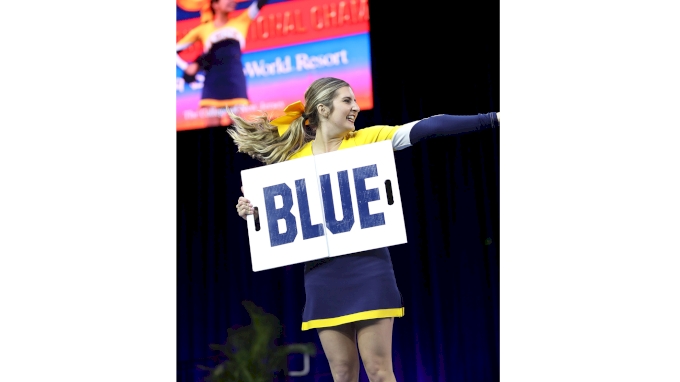 TCNJ's coach Jackie Britton explained that when they take the mat she truly hopes that she has prepared them mentally and physically because in that moment, it is all up to them. "Before nationals, we talked to our team about what their 'why' was." Britton said "Seeing them finish the routine, look each other in the eye, and know that they had fulfilled that 'why' was something I will never forget."
Britton explained that her favorite part of the routine is the ending structure. "One of the hardest pyramids we've ever given them." Britton said "I almost feel time freeze for me at that moment because it requires so much focus and the support of everyone on the mat to make sure that the final structure hits."
WATCH The College of New Jersey's Winning Routine!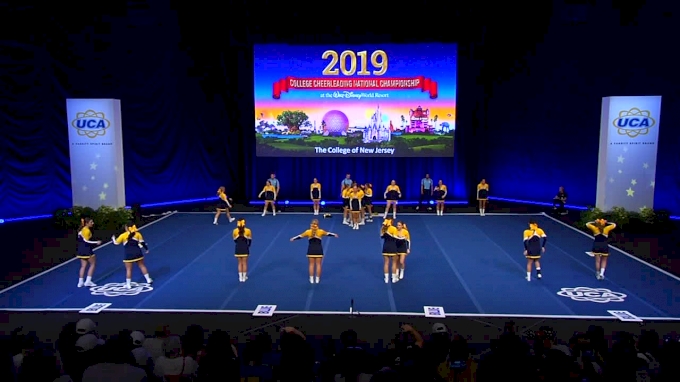 For Shelton State, their dominating performance earned them their 12th consecutive national title. 2nd year veteran Nicole Funk said "Shelton has now won 12 years in a row, so the pressure is on us each year to not break the streak." Nicole explained that hearing Shelton State being called as the national champions is a feeling they will never get used to. "This year was extra sweet because of everything we had to overcome and in the end, all the difficult moments made it so worth it," Nicole said.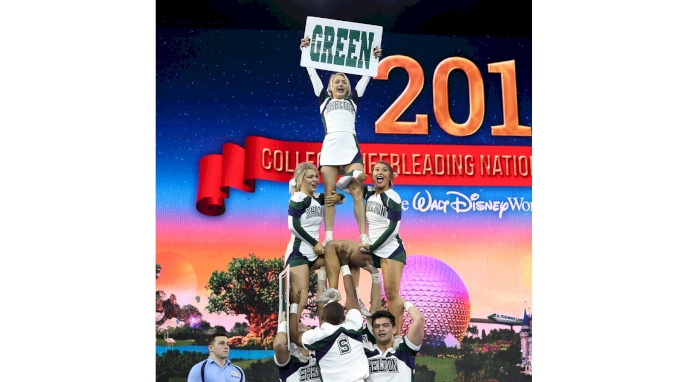 Nicole explained that their favorite part of the routine is after their full up, they hit a "U" with their arms instead of a high-v to match the music. "It reinstated our confidence for the second half of the routine and reminded us to have fun with it!" said Funk. Look out for the "U" in their national championship routine below.
WATCH Shelton State Community College's Winning Routine!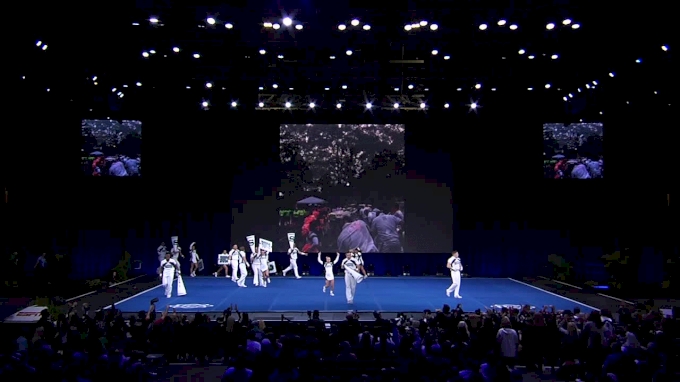 Congratulations to both the Open Coed and Open All Girl National Champions! Stay tuned to Varsity TV for tonight's DIA Coed and All Girl Final performances!
---
How To Watch
Join Varsity TV PRO now to stream live Varsity TV competitions & events anytime, on any device!
TV: Available on Roku & Apple TV 4 -- download the FloSports TV app now.
*FloCheer PRO subscribers, you can use your existing login to access to all Varsity TV premium content, live streaming competitions and events.