Legendary Athletics out of Longwood, Florida is known for their incredible hip hop performances that turn heads at every competition they attend. The program has attended NDA All-Star Nationals for many of years and this year they're back!
Last year, Legendary Athletics Senior Elite placed second at Worlds in the Senior Small Hip Hop division, along with Coed Elite placing second in the Senior Small Coed Hip Hop division.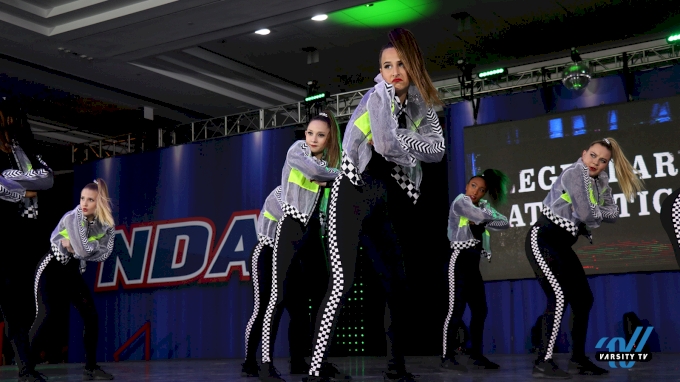 The program has a huge support system that brings the energy to any competition they compete at!
"It's flattering to see our huge fan base!" Said Coach Dana Evancoe. "It's exciting to watch other programs every year get better, because I feel like they inspire us and continue to push us to want to be better!
The program as a whole put out incredible, high energy performances on Day 1 of NDA All-Star Nationals 2019! Be sure to look out for them on The Summit 2019 stage and at The Dance Worlds 2019!
"My goal today was for them to tell a story and to have real passion. I wanted them to dance because they loved dancing and because they're able to." - Dana Evancoe
The program was also recently selected to represent the United States in the Junior Hip Hop category at the ICU World Cheerleading Championship for the third year in a row. Dana Evancoe was also announced as head coach!
"It's really exciting to get to coach a team that represents our country. We get to pick a whole new team, so we choose the best twenty kids out of our program and we're just so proud to wear red, white and blue again!"
Varsity TV: How do you prepare a team that young for a stage that big?
Evancoe: "We try not to build it up too big and just let them enjoy the ride and the overall experience."
As the program prepares to take on the ICU World Cheerleading Championship again, the kids are excited and ready for tryouts!
Previous USA Junior Hip Hop member, Ansley Goldstein will be trying out for the team again this year and she couldn't be more excited about it. "It feels amazing representing our country and being out there on stage in front of all of the other countries with my team!"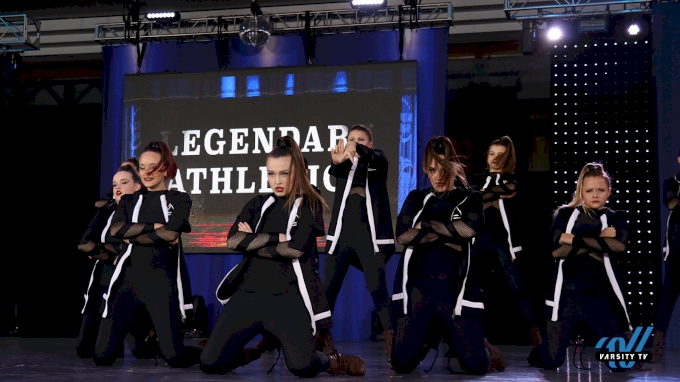 Another previous member, Hannah Carlson is excited to tryout for the team for a second year also! "It's an awesome experience, especially when we have people watching from other countries!"
As the team continues throughout their season, we can't wait to see them grow throughout the year and represent the United States. Be sure to tune in to Varsity TV for final results of NDA All-Star Nationals 2019!
---
How To Watch
Join Varsity TV PRO now to stream live Varsity TV competitions & events anytime, on any device!
TV: Available on Roku & Apple TV 4 -- download the FloSports TV app now.
*FloCheer PRO subscribers, you can use your existing login to access to all Varsity TV premium content, live streaming competitions and events.