Thunder Extreme Athletics may be considered a small gym, but their performances this weekend were anything but! With seven teams attending the American Cheerleaders Association National Championship, all seven teams went out with the goal to HIT, and they did just that. After an incredible Day 1 showing for the entire program, each team went into Day 2 holding the top spot in their division.
"Our goal for the weekend was for each team to hit zero two days in a row," explained coach and owner, Ashley Doyle. "We tell them we can't control the rest. We put our best on the floor and the judges decide the rest."
From only starting with three kids their first year in 2011, Thunder Extreme has grown tremendously in the past eight years. With 114 athletes in their program this year, every athlete knows they will get pushed to their limit at each practice.
All the coaches at Thunder Extreme set a high standard for their athletes and through some tough practices, skill-building games and putting extra work on their days off, this program was able to hit 12 zero deductions routines of the 14 they put out this weekend.
Since their first year, Ashley Doyle has preached the continuous motto, "Train hard, Win easy" to her athletes, and this weekend that quote came true when six of the seven teams from their program took home the top spot in their division, while also taking home the D2 Grand Champion award.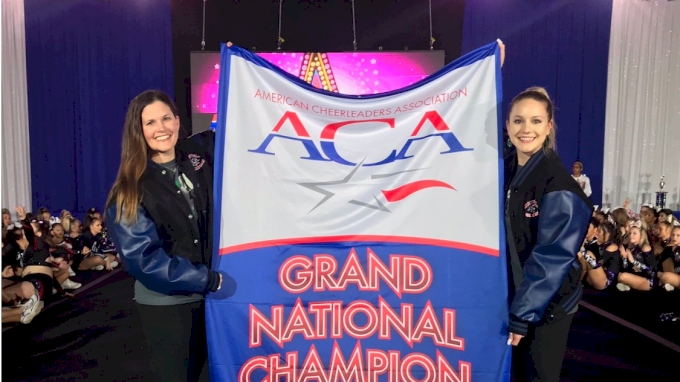 But that's not the only thing Thunder Extreme has accomplished as a program. With six teams who are eligible to attend The Summit, all six of those have received bids. Thunder Extreme Athletics is taking on The D2 Summit 2019 with two Wild Card bids, one At-Large bid, and three Paid Bids; one of those they earned this weekend at ACA. And if all of that wasn't enough, the program was even awarded the D2 Choreography award!
We can't wait to see Thunder Extreme Athletics take on the 2019 D2 Summit!