It's been a fairytale weekend at the 2019 NDA National Championship for the Kansas dance team. The powerhouse program put out stunning performances in every division they competed in, and earned gold in all three.
Behind this talented Large Varsity team, there is an unorthodox approach and a bond like no other. Olathe Northwest High School is only 17 years old and Shannon Summers has been the head coach and choreographer for their dance program over the last 14 years.
I always tell them, it's about controlling the controllable. - Head Coach, Shannon Summers
One thing that makes this team unique is that all 27 members of the team take the competition floor, with no alternates. Summers starts preparing their mental toughness from day 1.
"I always tell them, it's about controlling the controllable," said Summers. "We have a lot of respect for our competitors and every team here has the same passion. We all want to compete and do our very best."
In the past 10 years that they've been attending the competition, they've established pre-competition rituals filled with quirky superstitions and fun traditions.
The list includes everything from eating the same color pixie sticks while listening to the same song and carrying a block of wood to knock on, to a team chant and their seniors leading the team backstage. The coaches even sit in the same chairs in the auditorium for every awards ceremony.
Whatever they're doing, it works. Olathe Northwest High School had a clean sweep with these incredible performances.
Team Performance: 2019 NDA National Champions
The team performance division requires teams to combine four different disciplines of dance—pom, kick, jazz and hip hop. It's not only a challenge from a choreography perspective, but each also requires well-rounded skills and specialized execution and technique.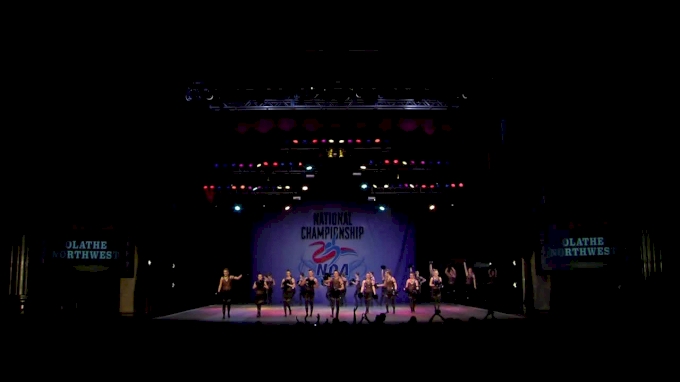 Olathe Northwest's strength, flexibility and stunning synchronization shined in the warrior-inspired routine. Their prelims performance had them ranked in second place, but they followed it up with one of their best performances of the competition.
This passionate and high energy finals routine earned them their first 2019 NDA National Championship title of the weekend. See the official results here.
Pom: 2019 NDA National Champions
A great pom routine is fact-paced, high energy and is filled with bold visuals and level changes. Their fairytale-themed performance delivered on all counts, and when the clock struck, it chimed to the tune of another championship title. See the official results here.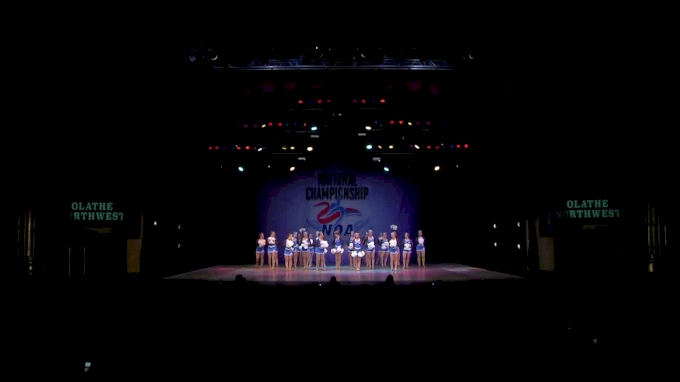 Jazz: 2019 NDA National Champions
The team gave a graceful and emotive performance that enveloped the audience. Their strong technical execution of formations and skills was impressive and visually appealing. The moving performance ended with lots of happy tears and embraces of their teammates. See the official results here.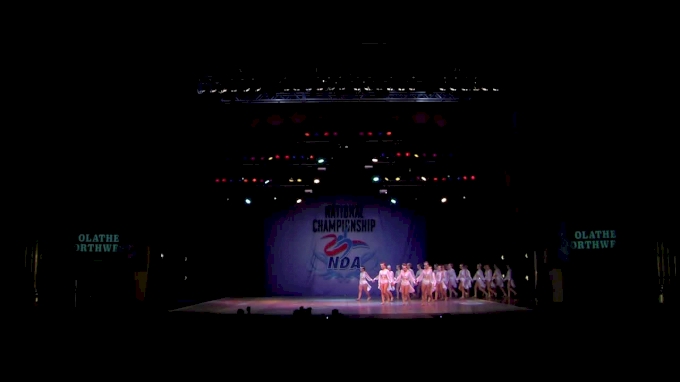 While Summers is overjoyed by the team's success this weekend, what makes her most proud is their character, sportsmanship and love for other teams. Her goal is not only to make them incredible dancers, but more importantly, thoughtful and respectful individuals.
One thing is for sure, the unforgettable memories won't end here.
There are so many more incredible final performances ahead from the 2019 NDA National Championship, watch it all LIVE Sunday, February 24 on Varsity TV!
---
How To Watch
Join Varsity TV PRO now to stream live Varsity TV competitions & events anytime, on any device!
TV: Available on Roku & Apple TV 4 -- download the FloSports TV app now.
*FloCheer PRO subscribers, you can use your existing login to access to all Varsity TV premium content, live streaming competitions and events.