19 spirited college teams brought their sideline traditions to the mat this weekend to compete for a national championship title at the 2019 NCA & NDA Collegiate National Championship.
The Game Day Divisions provide a unique and exciting opportunity for school Spirit Programs to work together to showcase their ability to promote school spirit and excitement in support of their school and its athletic teams.
Today we saw cheerleaders and dancers perform side by side along with other members of the school spirit program including members of the school's Marching Band, Pep Band, Drum Line, Mascots, and Majorettes.
Teams performed their school's traditional fight song, a band chant section, and a crowd leading section. Athletes were encouraged to use signs, flags, megaphones, and poms and were evaluated on their ability to lead the crowd, proper game day skill incorporations, execution of skills, motion technique, and the overall routine impression.
The first round of competition for the Game Day divisions is complete and the results are in!
In Game Day Division lA, Southern Methodist University is ranked first heading into Finals with a score of 97.53, an incredible 3 points ahead of the team in second place.
View Game Day Division lA Prelims Results
[WATCH] Southern Methodist University - Div. lA


In Game Day Division l, Bryant University's spirited routine as them on top in the division. The Rhode Island team was the only team in Div. l to hit a zero deduction routine and score in the 90s. The Bulldogs are heading into Finals with a Day 1 score of 93.93.
View Game Day Division l Prelims Results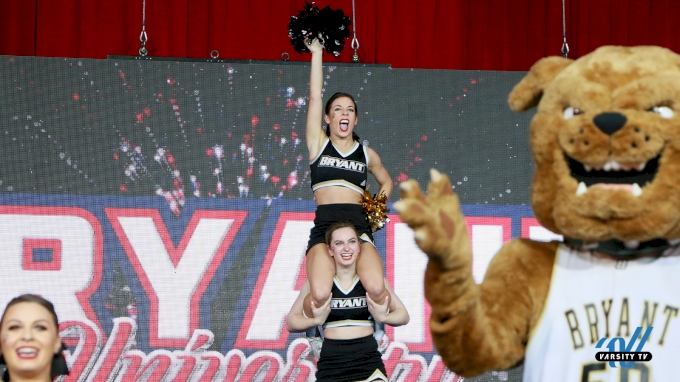 In Game Day Division ll, Lenoir-Rhyne University leads the way with a Day 1 score of 96.00. Finals for the Division will kick off Friday on the Bandshell at 2:36 PM ET.
View Game Day Division ll Prelims Results
[WATCH] Lenoir-Rhyne University - Div. ll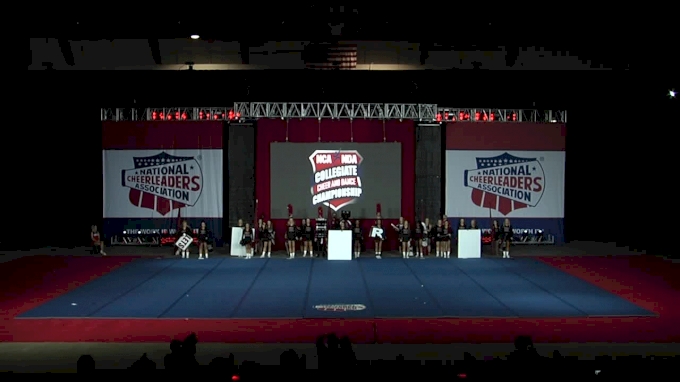 Which spirited teams will take home the 2019 NCA & NDA College Game Day titles? Tune in to Varsity TV starting at Friday at 2:04 PM ET to find out!
---
How To Watch
Join Varsity TV PRO now to stream live Varsity TV competitions & events anytime, on any device!
TV: Available on Roku & Apple TV 4 -- download the FloSports TV app now.
*FloCheer PRO subscribers, you can use your existing login to access to all Varsity TV premium content, live streaming competitions and events.