Empire Athletics is a first year all star gym out of Portland, Oregon and in just one season the program has had tremendous success!
The program has earned multiple first place titles this season at a variety of championship events including the UCA International All Star Championship, ATC, Spirit Cheer, Aloha Cheer and American Championships.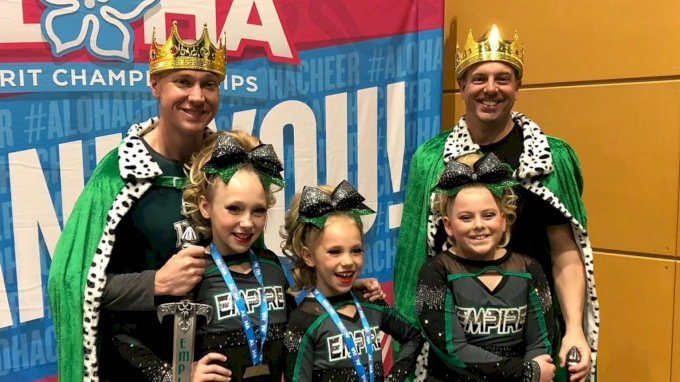 This weekend, Empire has teams at not one, but two end of season championship events!
Two teams from the west coast gym are working for a White Jacket at The U.S. Finals Las Vegas and two teams are making the climb at The D2 Summit in Orlando, Florida.
The Empire Athletics teams will stand out from their competitors with their clean choreography and strong fundamentals.
The L2 Youth teams from Empire Athletics, Heiresses, have showcased strong stunting abilities all season and you can watch them compete LIVE in Las Vegas on Saturday at 5:35 PM PT.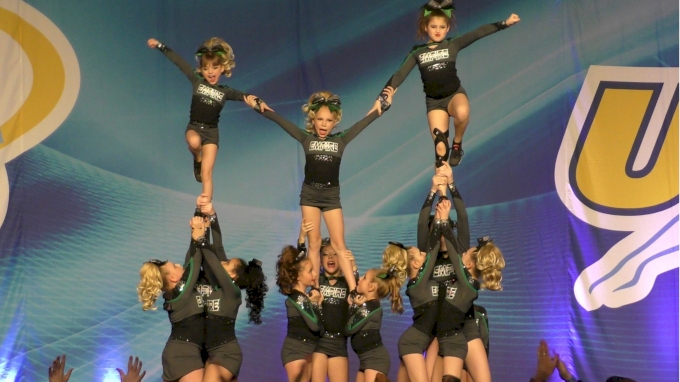 Their L1 Junior team has focused all season on becoming champions in everything they do.
"These girls have all come from places that they have been looked at as the underdogs," explained Empire Athletics All Star Director and Empresses Coach, Angela Campbell. "At the beginning of the season when we were making the playlist for practice the same song kept coming up "Champion." We started to say it was the THEME song for Empresses."
"From that point forward, we have listened to that song at every practice, before every competition, and have used the powerful message in the song to make sure these young ladies know that "Champions Find A Way"
You can watch Empire Empresses compete at The U.S. Finals Las Vegas on Sunday at 1:05 PM PT!
But it's not all about winning for Empire Athletics! This weekend, they hope to make lasting memories, leave everything on the mat, continue the journey as a family and of course, hit zero in every performance.
If you are attending The U.S. Finals Las Vegas or The D2 Summit you might see some of the Empire coaches spreading good vibes to their teams with these fun magic wands!
The coaches were given "Magical Wands" from a pair of sisters in their program. "They made them for us to give magical powers to the teams!" Coach Campbell shared. "It was the cutest thing ever and now at each competition, you will see the coaches and the wands at the front of the mat cheering the teams on!"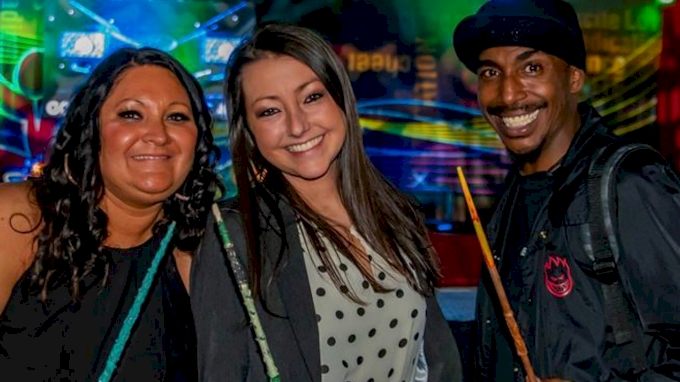 Tune in to Varsity TV May 10-12 to watch Empire Athletics end their first season at two exciting championship events!
---
How To Watch
Join Varsity TV PRO now to stream live Varsity TV competitions & events anytime, on any device!
TV: Available on Roku & Apple TV 4 -- download the FloSports TV app now.
*FloCheer PRO subscribers, you can use your existing login to access to all Varsity TV premium content, live streaming competitions and events.