Have you nominated your favorite school spirit squad for Cheerleader's Choice yet? We are in the final hours of the 2019 nomination period and you don't want to miss your chance to see your favorite school featured on Varsity TV!
Last season, thousands of fans nominated and voted for their favorite school spirit squads and the University of Central Florida was chosen as one of the five champions for 2018.
The Knights were featured in a four-part documentary series on Varsity TV following the squad through their exciting Homecoming weekend and all the way to the UCA & UDA College Cheerleading and Dance Team National Championship.
The University of Central Florida cheerleaders led their football team to an epic victory on the sidelines before taking their game day traditions to the competition mat to win a national championship of their own.
As you think about which schools to nominate for 2019, we decided to chat with the Knights about their experience as a Cheerleader's Choice Champion!
Varsity TV: What was it like being chosen by your fans to become a Cheerleader's Choice Champion?
UCF: We were thrilled to be selected as a Cheerleader's Choice team! The UCF Football team has had two incredible back to back seasons. We have won 24 straight games at home and our school has the best fans in the nation. They support us in so many ways including voting for this video spotlight. We are humbled that we received this amount of support although I am sure that having the largest student body in the nation (68,000 students) gave us a bit of an edge.
Most cheer fans only see the performance of their favorite teams at a competition. How was it showcasing the team's whole journey from practice, to the homecoming game, to College Nationals in your Varsity TV Film?
UCF's homecoming game pep rally, Spirit Splash, is very unique and we loved that Varsity TV was able to capture the energy and excitement of the day. One of our main focuses as a program is crowd leading including spreading enthusiasm for the Knights to our fans. Showcasing our team's ability to effectively do that at a pep rally, at a football game and at the Game Day National Championships made us extremely proud.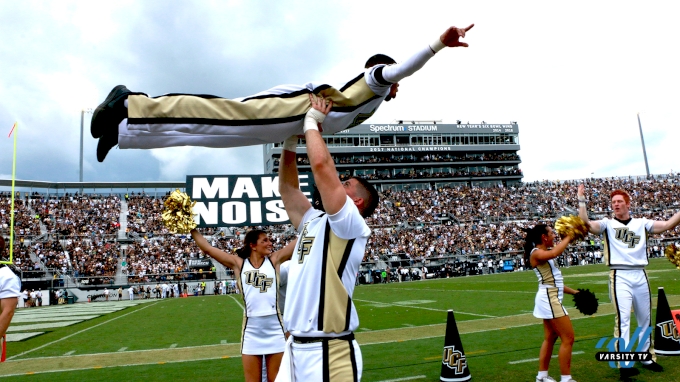 What would you say to teams and coaches who are interested in entering to become a Cheerleader's Choice team?
If you are interested in entering to become a Cheerleader's Choice team - do it! The Varsity TV professionals were a joy to work with and the experience we had with them was nothing short of fabulous. We have memories of this season that we wouldn't have otherwise, and this gave us another opportunity to spread the good word about UCF and the spirit our community has.
---

The nomination period for the 2019 Cheerleader's Choice: School Spirit Spotlight will be closing Friday, June 14 at 8 PM CT!
All nomination entries must be submitted by this time for your team to be considered to become one of the top 20 finalists. Entering is easy — simply tell us a little bit about yourself and the school spirit squad you want to see shining on the sideline, the competition stage, and on Varsity TV.
[WATCH] It's Game Day: University of Central Florida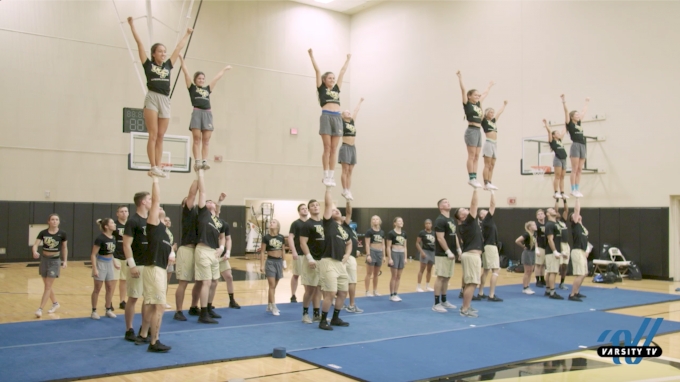 Unlock this video, live events, and more with a subscription!
Get Started
Already a subscriber? Log In