Varsity TV is giving you an inside look at what you can expect in the upcoming season of Going For Gold, following the US National Coed Team.
The US National Team is home to America's top athletes in the prime of their cheerleading career.
In the upcoming Varsity TV documentary, follow the US National Coed Team from the selection process, throughout training and on their journey to compete and defend their title at the 2019 ICU World Cheerleading Championships.
We caught up with the US National Premier Teams at the selection process months before the ICU World Cheerleading Championships as they met each other for the first time as individuals in the hopes of becoming one team.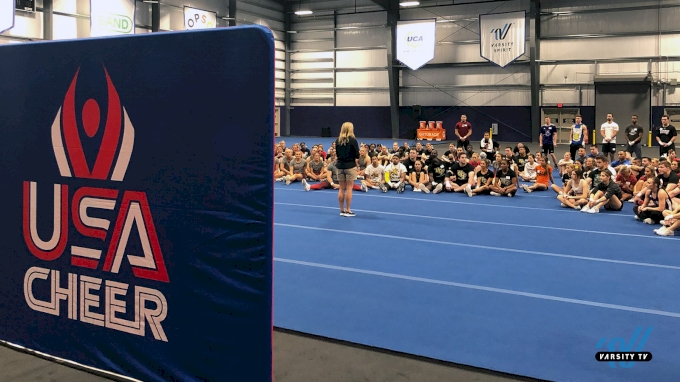 This season's selection process was filled with some of the most talented athletes USA Cheer has ever seen. USA hopefuls demonstrated their partner stunt, tumbling and basket skills to prove they have what it takes to represent the red, white & blue.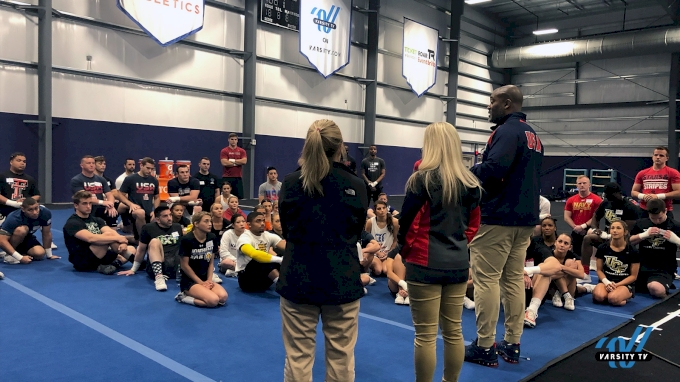 Whether you're a seasoned vet or a first-time member, making the U.S. National Team is always a dream come true.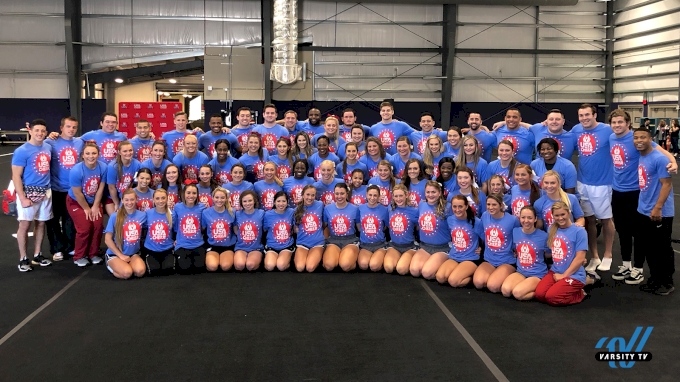 The selection process is over and the roster has been set.
The US National Team heads to a new training location in Orlando, FL to begin building their routine.
The team has less than two weeks to create the perfect routine before taking the mat at the ICU World Cheerleading Championships.
Who will make the mat? How will the routine evolve? Will Coed be able to hit their routine?
In Going For Gold you'll get an inside look at the entire process.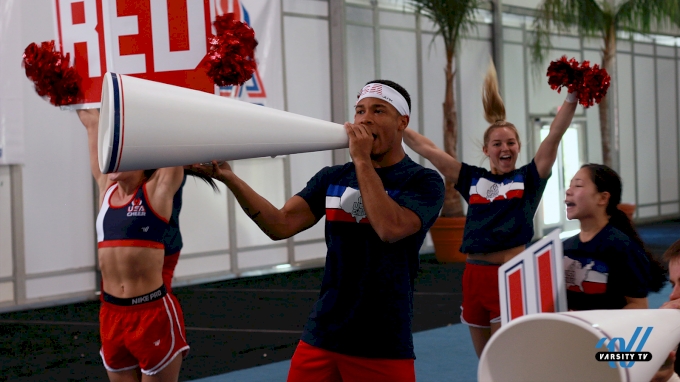 Before taking the floor to compete at the 2019 ICU World Championships, the 18 teams representing USA Cheer came together in Orlando to showcase their patriotic routines. With more than 400 athletes wearing red, white & blue, cheer and dance fans are in for one exciting night!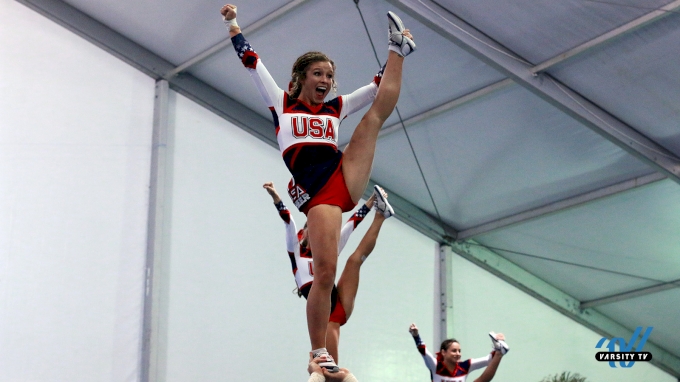 Training is over and the stage is set.
The U.S. National teams make their way to the ESPN Wide World of Sports Complex to put their hard work to the test at the ICU World Cheerleading Championships.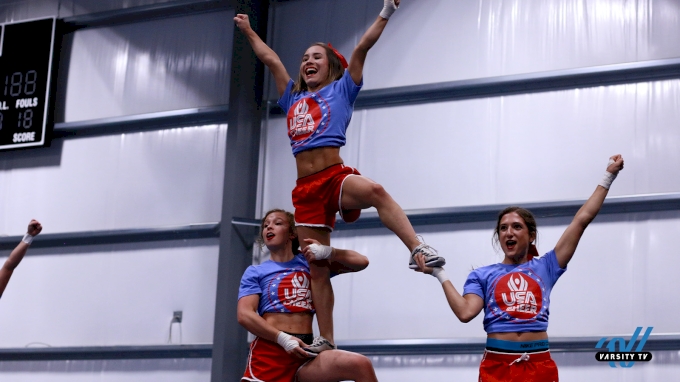 From the opening ceremonies to their final performance, join us as we follow USA Coed through the event to see first-hand what it's like to represent your country and compete one of the most elite routines after only a few days of practice.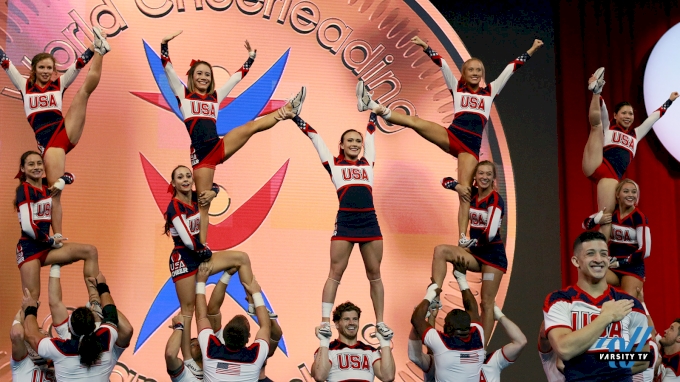 USA Coed: Going For Gold Coming Soon To Varsity TV!