2020 CHEERSPORT Nationals: Friday Night Live
2020 CHEERSPORT Friday Night Live Teams Announced
2020 CHEERSPORT Friday Night Live Teams Announced
17 teams, one goal. Find out who will #TeamUp4StJude at CHEERSPORT Friday Night Live 2020 in Atlanta, Georgia.
Aug 19, 2019
by Varsity TV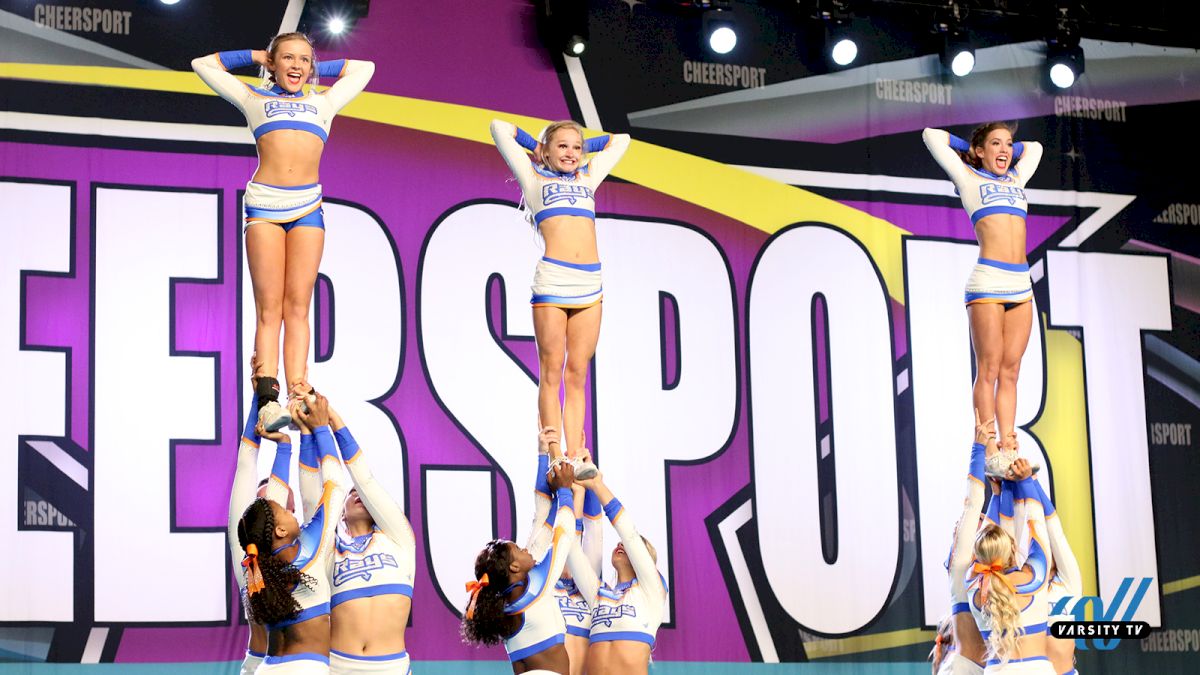 CHEERSPORT Nationals 2020 kicks off with Friday Night Live on February 14th in Atlanta, Georgia. Friday Night Live isn't about hitting a perfect routine, it's about coming together with one common goal, to make a difference.
Seventeen of the top Senior Level 6 teams in the country will take the mat with a goal to raise as much money as possible for St. Jude Children's Research Hospital.
2020 Friday Night Live Teams
The Stingray Allstars Peach
Cheer Extreme Senior Elite
Premier Athletics Knoxville Jaws
Extreme All Stars X5
Woodlands Elite Generals
Cheer Central Suns Lady Suns
FAME Super Seniors
Cheer Craze All Stars Pirates
The Stingray Allstars Steel
GymTyme Fever
ACE Warriors
Prodigy All-Stars Midnight
Cheer Express Miss Silver
Maine Stars Glory
Woodlands Elite Black Ops
Cheer Savannah Lady Lace
The Stingray Allstars Orange
1️⃣9️⃣ teams + ☝️ goal - Find out who will #TeamUp4StJude at Friday Night Live 2020 here ???

Stay tuned to find out how YOU can join your favorite team to make a difference for the patients + families of @StJude. ??? pic.twitter.com/oA72bumBja

— CHEERSPORT Corp (@CHEERSPORTCorp) August 7, 2019
Before heading to compete in Atlanta, these teams will be fundraising for St. Jude and will spread awareness through their team social media accounts.
There will be a donation booth set up on-site at CHEERSPORT, but fans watching along on Varsity TV can donate online as well. It's all about giving back and leading the fight to end childhood cancer.