John Stuart has been a part of USA Cheer for quite a while now. Seven years to be exact! He is from Choctaw, Oklahoma and cheered at Oklahoma State University. John is one of the best at what he does and is very well known to the US National Coed Team, especially when it comes to his tumbling!
John not only still cheers himself, but he coaches as well! He coaches all star cheer at Express Cheer in Frisco, Texas and loves every second of it.
"I love cheerleading!" Said John. "With coaching I am able to help athletes progress in something that has changed my life forever, while doing what I love everyday."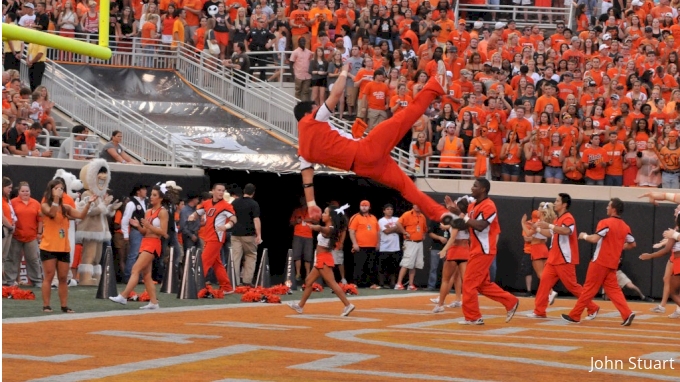 Seven years is a long time to be a part of a team, but to John, he loves it more and more every year. He collects a lot more than rings out of the USA experience.
"I keep coming back because of all the Super Friends I've made over the years," John said. "It's crazy how close everyone gets in such a short period of time. I have many life long friends that I would have never met if it weren't for USA Cheer."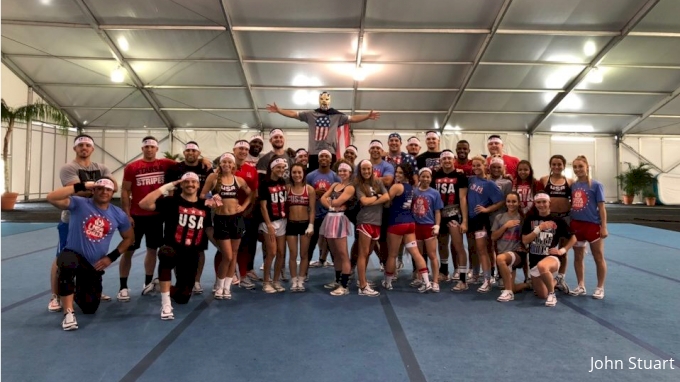 The world of cheerleading is becoming more elite every season, and the US National Team's only have a short amount of time to train. During this time, they not only have to develop the skills that are needed on the mat, but a team bond that is vital at this level of cheer.
"Each USA Cheer team I've been apart of holds a special place in my heart for one reason or another," said John. "This year's team was one of the most talented teams ever! We were throwing stunts, pyramids, baskets, and tumbling passes that were out of this world and made it look easy."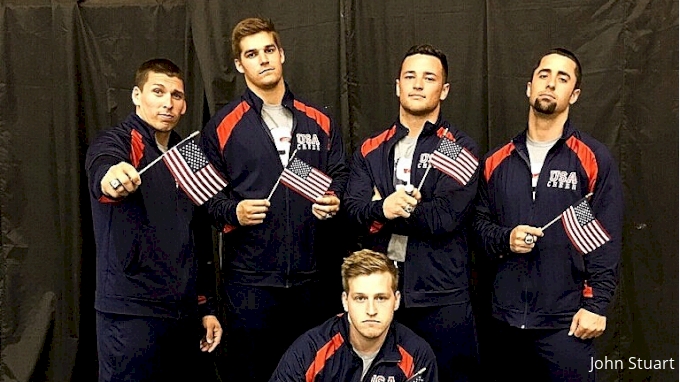 What was your favorite part about training this year?
"My favorite part about training was how smoothly everything ran this year. My body wasn't as tired by the end because we had a couple more days of training. Our coaches did an excellent job preparing us before we got to training, and we have the best trainers in the world." -John Stuart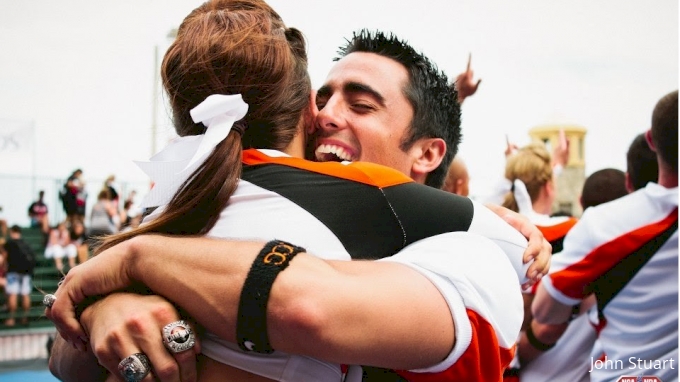 These athletes work so hard their entire lives for an opportunity like this. After the team is named, they don't stop. They work even harder to obtain their goal of a World Championship Title.
"As soon as our National Anthem plays while we are holding our flag on the podium, I get goosebumps from my head to my toes," said John. "I also get an overwhelming sense of pride knowing I was able to represent my country through cheerleading. It makes me smile just thinking about it!"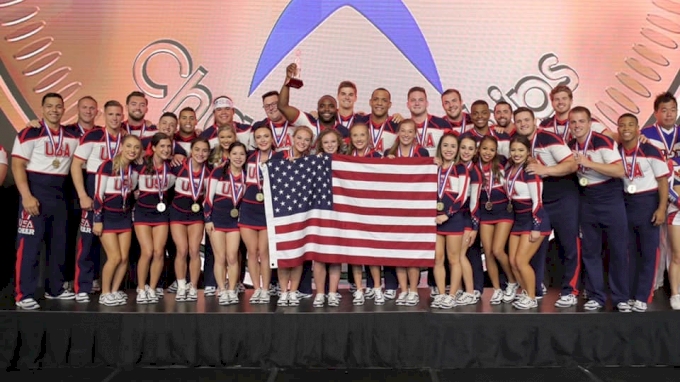 Fun facts about John:
"I have my pilot's license and can fly a single engine airplane. I have also skydived twice and loved it!" -John Stuart
Stay tuned for more inside looks at the athletes of the US National Coed Team. And don't forget to be on the lookout for Episode 1 of Going For Gold: USA Coed coming soon!
WATCH THE TRAILER NOW!