It's time to set aside your school colors and pick up a set of pink poms. The month of October is dedicated to Breast Cancer Awareness, and teams everywhere are taking part to make a difference and fight breast cancer.
Want to join in on the action? Here are three easy ways your team can make a difference!
1. Put On Your Pink
From the hallways to the sidelines, put on your favorite shade of pink and spread the word! Simply replacing your ribbon, poms, or adding pink face paint to your game day look will help raise awareness to students and teachers at your school!
Contact your Varsity Spirit Fashion Rep to find out how your team can suit up in style this game day!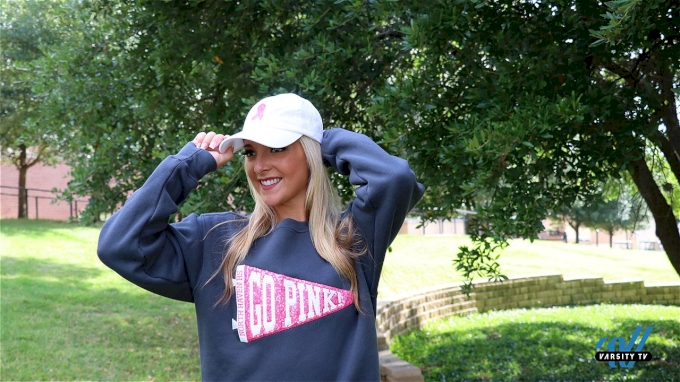 2. Plan A Fundraiser
Your role as a cheerleader is to be an ambassador and spirit leader within your school and community. Use your talents to give back this month and plan a fundraiser within your school. Whether you're collecting donations at half time or planning a cheer clinic, every penny counts!
3. Lace Up Your Shoes & Take Part In A 5K
Grab your teammates and take part in a local walk/run to raise money for Breast Cancer Awareness! Trade in your cheer shoes for some running shoes and join the race. Be sure to come dressed in all pink for the perfect team photo!