The Minnetonka High School cheerleaders made a twelve-hour trip to Denver, Colorado this weekend to start their season at the 2019 UCA & UDA Mile High Championship.
"We like going to UCA regionals across the country because it allows us to compete against different teams than in our own state that we will see at UCA Nationals," shared coach Marcy Adams. "Also, to gain feedback from some of the best judges in the industry. We love traveling as a team!"
The Minnetonka cheerleaders traveled together to Pennsylvania this summer to attend UCA camp and the Skippers will also travel to another regional competition in Milwaukee next month.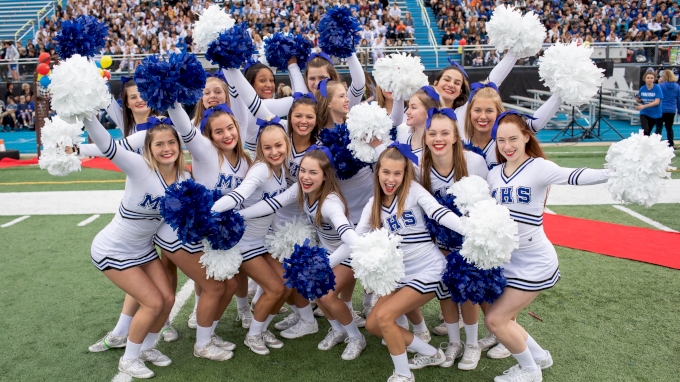 Last season, Minnetonka tied for third place in the Medium Varsity Non Tumbling division and took second place in the Large Varsity Non Tumbling Game Day division at the UCA National High School Cheerleading Championship.
This weekend, Minnetonka will make their season debut in the Medium Varsity Non Tumbling division for both Game Day and their traditional two and a half minute routine.
The Minnetonka Varsity team is made up of 18 athletes, 6 of which are new to the Varsity team. The Skippers are led by 3 talented seniors who hope to start their final year with a solid routine today in Denver.
"Our goals for this season are to bring back the 'Tonka clean' element to our skills and to HIT both of our routines this February at the 2020 UCA National High School Cheerleading Championship. There is no better feeling than leaving it all out on the mat and we want that feeling back."
The Skippers have been working hard back home in Minnesota to build consistency and confidence on the mat. "At each practice, we work to gain confidence in their skills and overall performance," explained Adams. The Minnetonka cheerleaders also run a mile before each practice and then goal-set while they stretch.
This season, Minnetonka has upped the difficulty in their stunts and focused on letting their sideline spirit shine in their game day routine.
"We're really excited about our new inversion skills and continued focus on the traditional aspects of cheerleading," Adams added. "We changed up our band chant and fight song this year to better represent what we do for our crowd on Friday nights."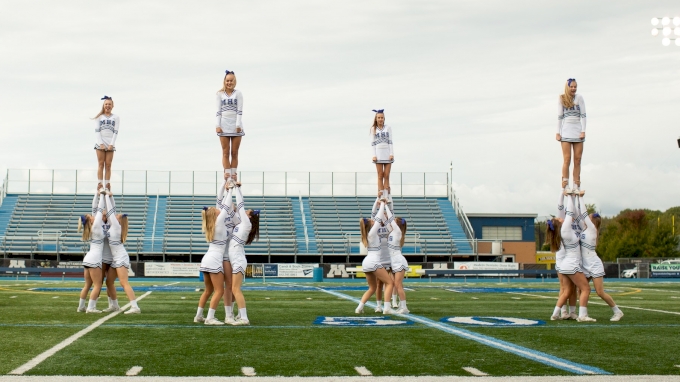 The Minnetonka cheerleaders are ready for their first performance of the season at the 2019 UCA & UDA Mile High Championship and you can watch the team compete live right here on Varsity TV!
Minnetonka High School Performance Times:
Medium Varsity Non Tumbling – 4:12 PM MT
Game Day Varsity Non Tumbling – 6:30 PM MT
---
How To Watch
Join Varsity TV PRO now to stream live Varsity TV competitions and events anytime, on any device!
TV: Available on Roku and Apple TV 4 -- download the FloSports TV app now.
*FloCheer PRO subscribers, you can use your existing login to access to all Varsity TV premium content, live streaming competitions, and events.
FREE Gift For Varsity TV Yearly Members!
We're celebrating the start of the 2019-20 cheerleading and dance season with a token of our appreciation for ALL new yearly Varsity TV members. Join now or upgrade your monthly subscription to claim this travel backpack, a $62.95 value, for FREE our thank you gift to you!