2019 NCA North Texas Classic
Luxe Athletics Starts Their Season Big At The NCA North Texas Classic
Luxe Athletics Starts Their Season Big At The NCA North Texas Classic
Luxe Athletics, the home of Luxe Cheer, is starting their season today in Dallas, Texas at the NCA North Texas Classic.
Nov 10, 2019
by Varsity TV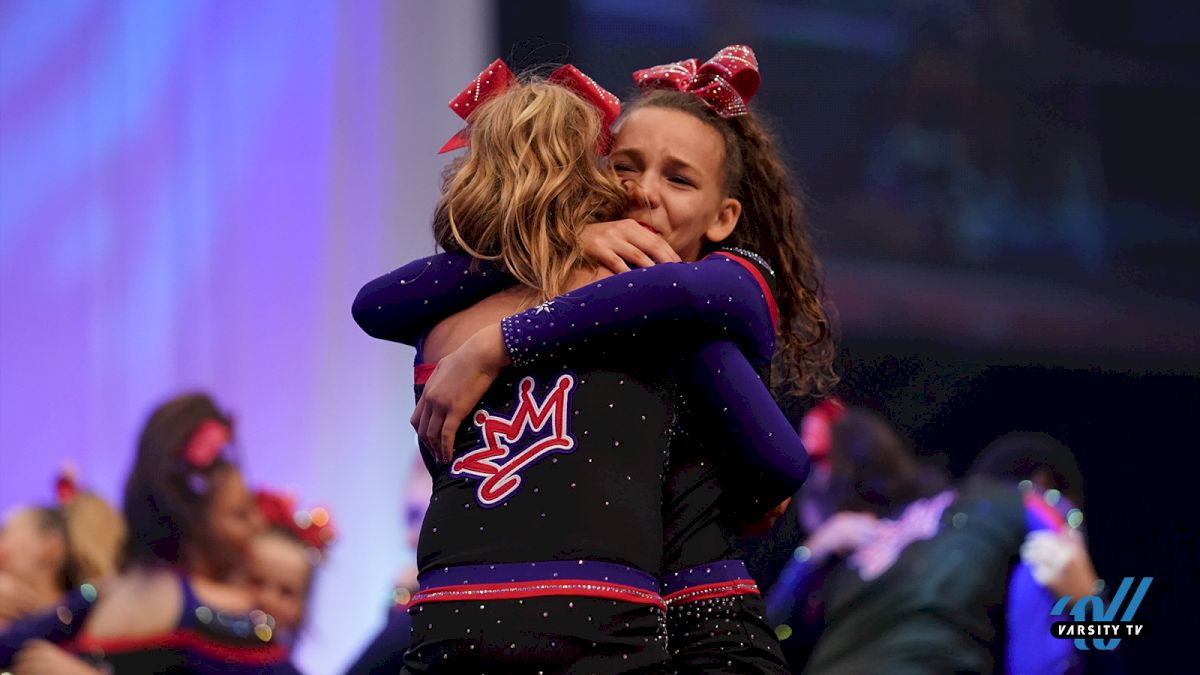 Luxe Athletics, the home of Luxe Cheer, is starting their season today in Dallas, Texas at the NCA North Texas Classic.
The Oklahoma based gym brought 5 talented teams to Dallas and they are ready to put on a show.
"This event really helps us get the pulse of the all star season. Let's be honest, Dallas, Texas is a hub of all star cheer, and this event helps us see the trends and the pace of other's routines." – Luxe Athletics Owner, Cathryn Weeden.
"It's a great way to really have an idea where you stack up," explained Weeden. "Additionally, the event is at the same location as NCA All-Star Nationals, so we love having our kids get comfortable in the convention center early in the season."
While all the Luxe teams are sure to put on a show-stopping performance, one team you do not want to miss is Legacy. The Junior Small Level 4 team advanced straight to Finals out of the Wild Card round at The D2 Summit 2019.
Legacy will take the mat at 5:09 PM CT and you can tune in to Varsity TV to watch them make their season debut at the NCA North Texas Classic.
"I'm looking to starting our season big! Nothing like getting under the lights in Dallas, for our first event of the season."
So, what can you expect from Luxe Athletics on the mat this weekend?
Luxe Athletics Owner, Cathryn Weeden, told us we're going to be entertained!
"I think you are going to see some fun, exciting routines from Luxe this season," explained Weeden. "We have pushed early for the difficulty and are continuously adding more choreography and transitional elements. From the littlest kids to the biggest, our goal was to really showcase the best of each kid. We wanted every kid to have their "moment" in their routine."
Weeden also shared that the vibe within the gym is the very best it has been in years. "We have really found ourselves again this season," added Weeden. "I think we tried to change our style a little too much the last couple of seasons, but this year we're back to feeling comfortable in our own skin."
The teams from Luxe Athletics have to goals set for this weekend – hit their routines and have fun!
Weeden told Varsity TV that their season goal is to stay in the moment.
"In this industry, you can really get ahead of yourself, and I want our families, kids, and coaches to really enjoy each event for what it is," she explained. "We talk a lot in the gym about celebrating the small victories. We may have an overall, not great full out, but for 1-2 kids, it may be one of their personal bests. That has to be acknowledged and celebrated and were trying to take the step back to do that."
"I want every kid that buys into Luxe Cheer to know that they are going to get pushed to their max, and it's going to be really hard, but no one in our gym fights alone, we do this together, for each other!"
Tune in to Varsity TV today to watch all five teams from Luxe Athletics make their debut at the 2019 NCA North Texas Classic!
---
How To Watch
Join Varsity TV PRO now to stream live Varsity TV competitions and events anytime, on any device!
TV: Available on Roku and Apple TV 4 -- download the FloSports TV app now.
*FloCheer PRO subscribers, you can use your existing login to access to all Varsity TV premium content, live streaming competitions, and events.
FREE Gift For Varsity TV Yearly Members!
We're celebrating the start of the 2019-20 cheerleading and dance season with a token of our appreciation for ALL new yearly Varsity TV members. Join now or upgrade your monthly subscription to claim this travel backpack, a $62.95 value, for FREE our thank you gift to you!