2019 NCA North Texas Classic
Routine Breakdown: Alliance Cheer Elite RIOT
Routine Breakdown: Alliance Cheer Elite RIOT
We've seen some impressive All Star cheerleading today at the 2019 NCA North Texas Classic with team taking the mat for the first time this season
Nov 11, 2019
by Varsity TV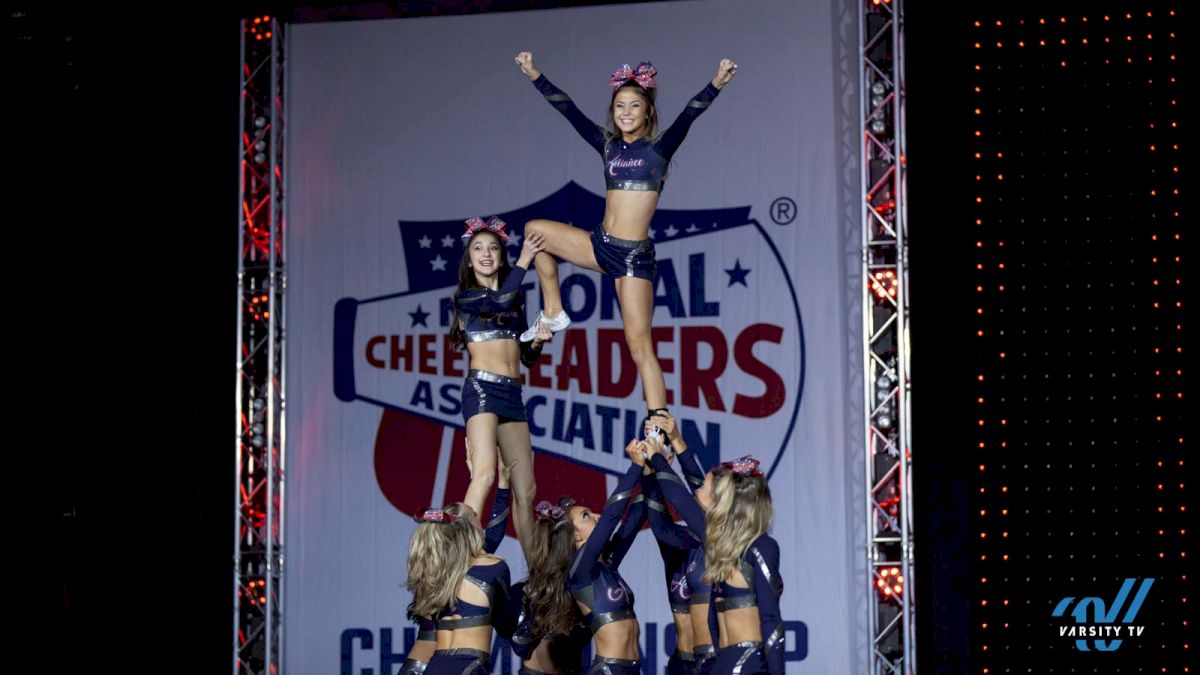 We've seen some impressive All Star cheerleading today at the 2019 NCA North Texas Classic with teams taking the mat for the first time this season. Arguably one of the most impressive routines of the day came from the Reigning L3 Senior Coed D2 NCA Champions: Alliance Cheer Elite RIOT!
The routine opens with an impressive walk-in coed stunt and 12 aerials across the floor. RIOT then transitions into 4 full-twisting baskets, rippling from back to front, with their additional pike basket toss happening during the jump sequence right after.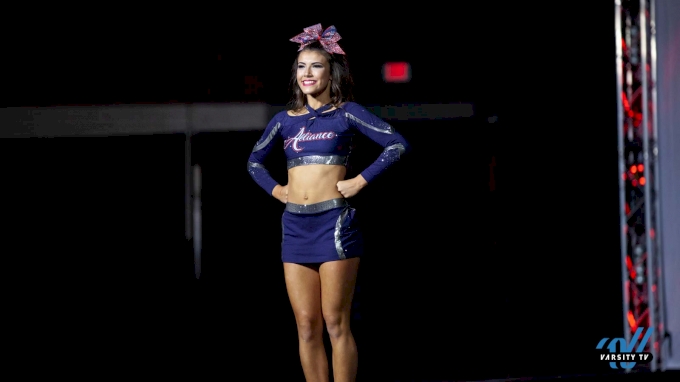 An impressive moment in the routine is when the team performs three advanced jumps, immediately followed by a double back handspring. The jump sequence is completed with the Senior Coed 3 team performs a pike jump, followed by a standing double back handspring.
RIOT begins their elite stunt with a spinning transition, while 4 athletes tumble through. The groups then move into a diagonal formation in a prone, that bumps up to three beautiful scorpions.
From there, the stunt groups ripple a half-around to bow-and-arrows, dip to a teddy bear sit, and cartwheel out over their bases. The athletes filled the floor with specialty passes galore, before transitioning into their pyramid.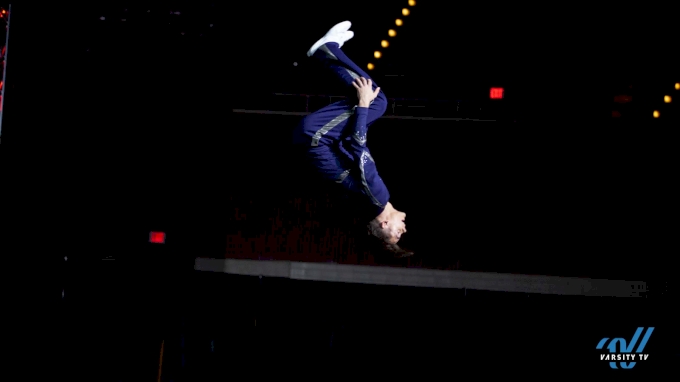 The pyramid begins on opposite sides of the floor, and the groups in braced hitches, move to the middle. RIOT also showcased braced one-legged full ups, high-to-high tick tocks, and a braced front flip.
Before the dance, the Reigning NCA Champions completed one final stunt: 4 rippled full-ups to stretch with an immediate stretch-to-stretch tick tock.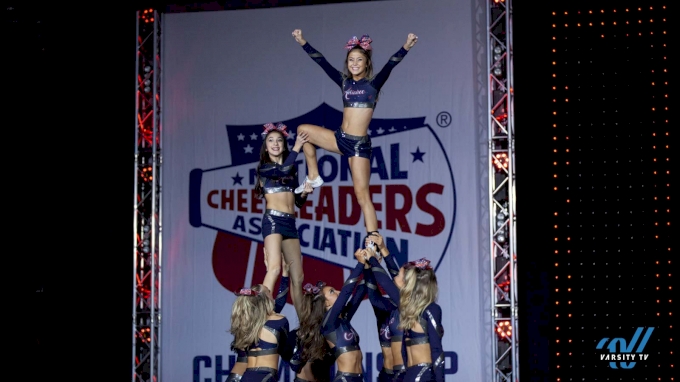 Watch Alliance Cheer Elite RIOT's Full Routine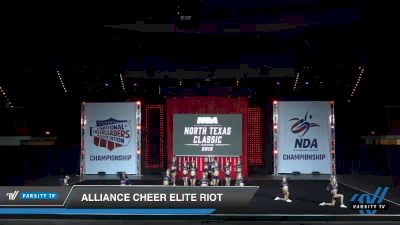 Unlock this video, live events, and more with a subscription!
Get Started
Already a subscriber? Log In
Stay tuned to Varsity TV for more action from the 2019 NCA North Texas Classic!
How To Watch
Join Varsity TV PRO now to stream live Varsity TV competitions and events anytime, on any device!
TV: Available on Roku and Apple TV 4 -- download the FloSports TV app now.
*FloCheer PRO subscribers, you can use your existing login to access to all Varsity TV premium content, live streaming competitions, and events.
FREE Gift For Varsity TV Yearly Members!
We're celebrating the start of the 2019-20 cheerleading and dance season with a token of our appreciation for ALL new yearly Varsity TV members. Join now or upgrade your monthly subscription to claim this travel backpack, a $62.95 value, for FREE our thank you gift to you!