2020 The MAJORS
Watch The MAJORS 2020 LIVE On Varsity TV!
Watch The MAJORS 2020 LIVE On Varsity TV!
Everything you need to know to watch The MAJORS 2020 live January 17th on Varsity TV from Indianapolis, Indiana.
Jan 2, 2020
by Varsity TV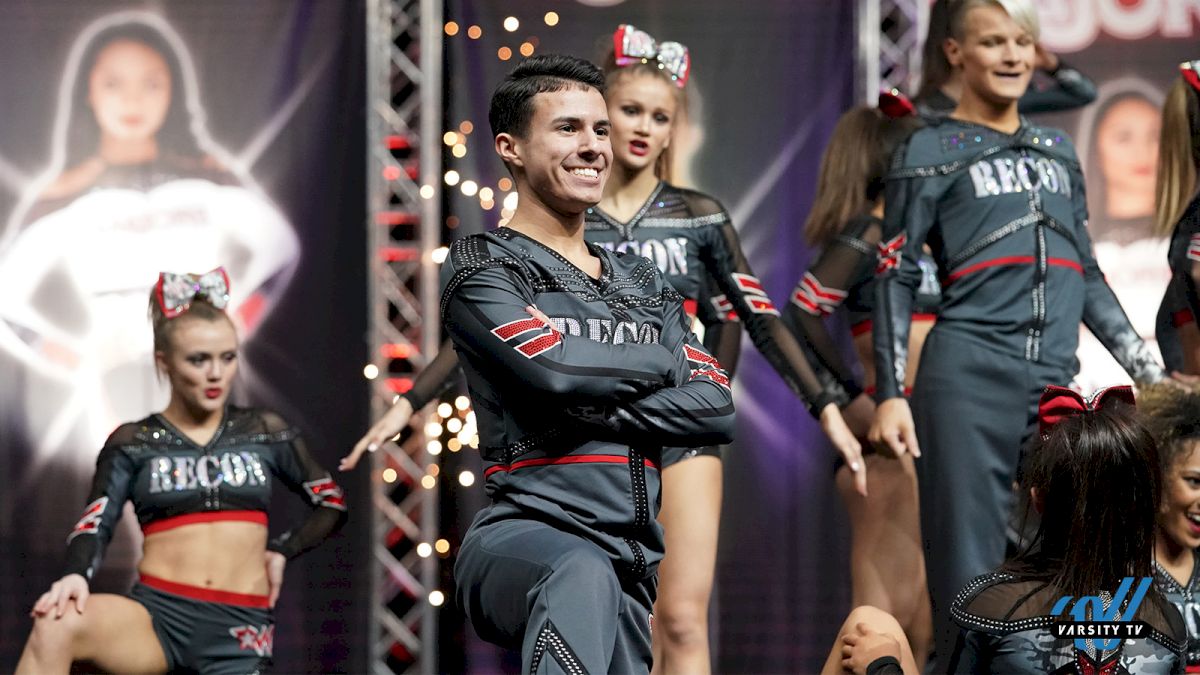 The MAJORS is back for its ninth anniversary, and the competition is going to be bigger and better than ever! The best part? You can watch all the action unfold live right here on Varsity TV!
---
Who: 26 of the nations top Senior Level 6 teams
When: January 17 at 7 PM ET.
Where: Indiana Convention Center in Indianapolis, Indiana.
Watch: LIVE on Varsity TV
---
Venue Insider
Heading to The MAJORS 2020? Get ready, because you're visiting the Indiana Convention Center in downtown Indianapolis, Indiana, and you're in for a MAJOR weekend.
It all takes place in Hall I, and with reserved seating for The MAJORS 2020, there is no need to form lines early in the hallway as everyone's seat number is already assigned! Enter any time after 5:45 PM ET to shop exclusive MAJORS merchandise before taking your seat.
Be sure to locate your seat before 6:45 PM ET when the arena will go dark for the show! For your convenience, there will be maps, banners, signs, and ushers available from 5:45 PM ET until 7 PM ET to help guide ticket holders to their seats.
If you need to take a break from the competition, you can stop by the concession stand inside the hall to grab some snacks. Take a virtual tour of the facility before you arrive to navigate the space like a pro.
---
3 MAJOR Reasons To Watch
The MAJORS is the most selective all star cheer competition in the world. To be selected for this prestigious event, teams must be among the "best of the best" in the Senior Level 6 divisions.
1. Witness The Nation's Top Talent All On One Stage
Of the 26 teams taking the mat, fans will see five reigning World Champions. The competition will be fierce and you can watch it all LIVE right here on Varsity TV!
2. Two Talented Teams Will Make Their MAJORS Debut
After two outstanding performances at JAMfest Cheer Super Nationals 2019, GymTyme Fever was not only able to secure a win in their division but also secured an invite to the MAJORS 2020! The reigning World Champs will be making their MAJORS debut along with Rain Athletics Aqua!
3. Fans Can Choose Their MAJORS Dream Team Prior To The Event!
This year, fans will be able to select their MAJORS Dream Team and win big!
To enter, fans can pick the MAJORS teams that they feel will score the highest in each of the 15 scoring sections from standing tumbling difficulty, to pyramid execution and more!
---
Choose Your MAJORS Dream Team!
With the MAJORS Dream Team, you can mix and match to create the ultimate all star cheerleading team. Pick one team to crush their stunt execution, another team for their flawless jumps, and another to bring it all home with a powerful and memorable dance section.
All entries must be in by 5 PM EST on Friday, January 17, and you must be 13 years of age at the time of entry to participate.
Watch all the action unfold LIVE on Varsity TV and after the competition, the teams' actual scores will be used to determine the winner of MAJORS Dream Team. The winner will receive MAJORS swag as well as two VIP tickets to the 10th anniversary of The MAJORS - #MAJORS21!
---
How To Watch
Join Varsity TV PRO now to stream live Varsity TV competitions and events anytime, on any device!
TV: Available on Roku and Apple TV 4 -- download the FloSports TV app now.
*FloCheer PRO subscribers, you can use your existing login to access to all Varsity TV premium content, live streaming competitions, and events.