2020 The MAJORS
The MAJORS 2020 Secrets Revealed!
The MAJORS 2020 Secrets Revealed!
Go inside The MAJORS 2020 Athlete Celebration and learn what's new at this year's competition.
Jan 17, 2020
by Varsity TV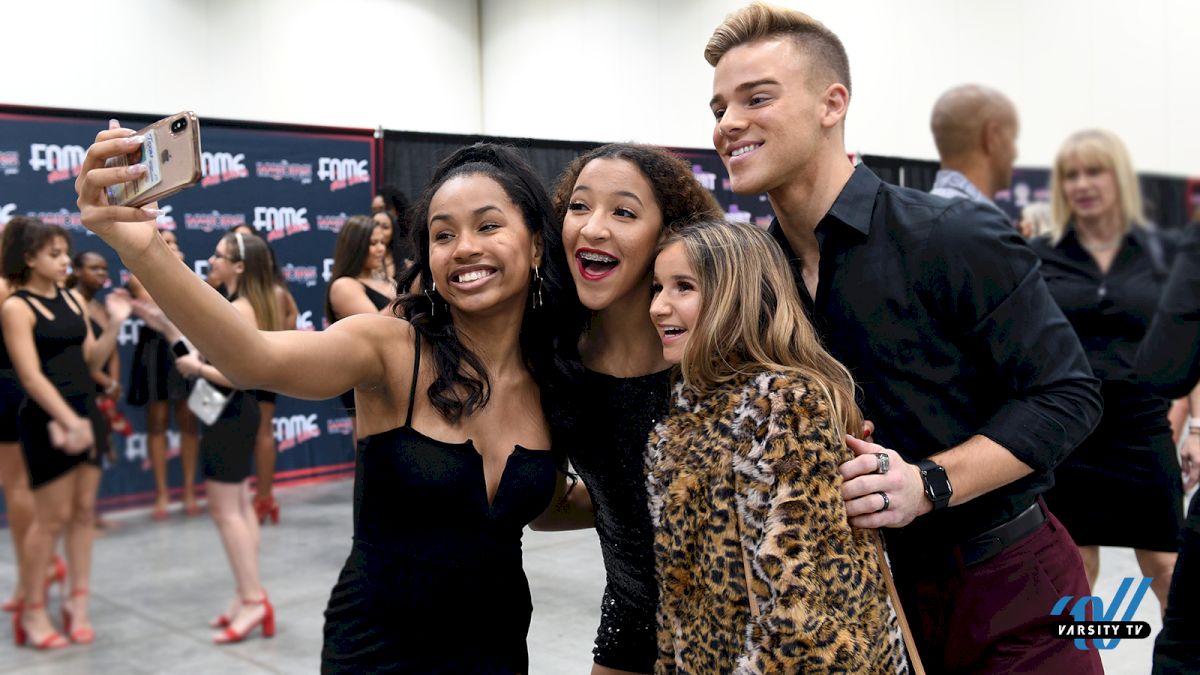 Tonight, 26 teams in 6 divisions from 16 different programs will compete at The MAJORS 2020 for a championship title. But last night was all about sportsmanship, fellowship, friendship and all the surprises in store for this year's competition.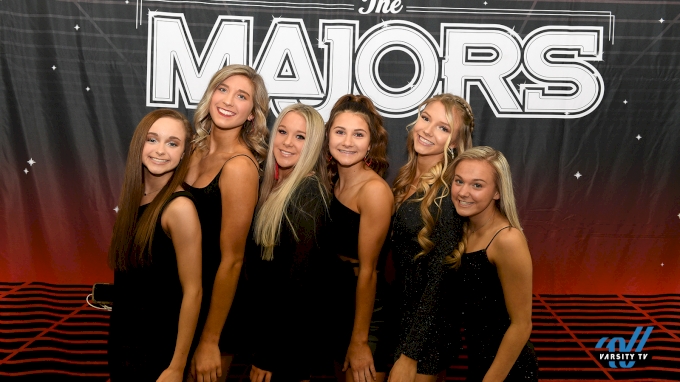 Nearly 875 of the world's most elite athletes traded in their uniforms for dresses and ties, along with 120 of the sport's most dedicated coaches and program owners. It was all smiles at the Indianapolis Convention Center as teams mixed and mingled for a night of fun and photo ops complete with custom backdrops for every team in attendance.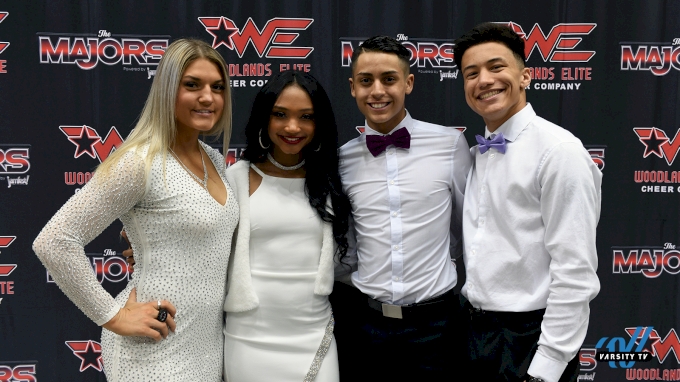 The talent and competition is like no other. Each year, the bar is raised a little higher, and The MAJORS stage never disappoints. The athlete got an exclusive sneak peek at this year's stage and were the first to get to see the exciting pre-show that will hype up the crowd before the performances begin.
If you didn't already have MAJOR envy, this year's champions will receive a champion banner and each athlete will also receive a MAJORS champion duffle bag. New this year, Herff Jones is providing the 2020 Grand Champion team with free, custom MAJORS championship rings!
PL?T TWIST‼️

? for #MAJORS20 — the single highest scoring team of the entire competition will receive FREE, custom champion rings for all competing athletes + 2 coaches from @herffjones! Now... who do you think it's going to be?! ? pic.twitter.com/Ke3XlWVn5P

— The MAJORS (@MAJORScheer) January 8, 2020
Each team also received a banner highlighting their invitation to this prestigious event and every athlete took home a custom swag with a commemorative medal and a special donation made on behalf of each athlete by The MAJORS in honor of the theme of this year's competition, choices.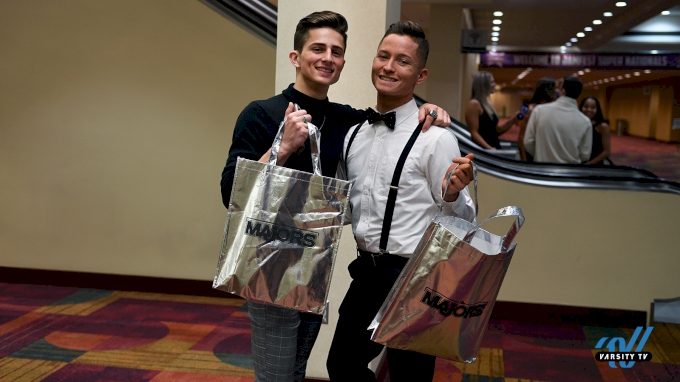 Record-breaking wildfires burned more than 1.3 million acres in California, and currently the entire continent of Australia is suffering massive wildfires. Rather than filling the swag bags full of additional items, The MAJORS made a donation to One Tree Planted and there will be a #MAJORS20 athlete forest cultivated and planted with at least one tree per athlete and coach in attendance.
But the final portion of the night was perhaps the most inspiring. Each year, The MAJORS presents a $500 scholarship to one graduating senior in memory of Jeremi Sanders, a long time judging and scoring director whose influence on concepts and scoring are still seen today. This year, the Jeremi Sanders Memorial Scholarship was awarded to Isabella Morales from Top Gun Lady Jags.
What a fun night we had at the #MAJORS20 Athlete Celebration! ✨

Congratulations, Isabella from @TGLadyJags on earning The MAJORS 2020 scholarship — It truly is "about the journey, not the destination." ❤️ We're so thankful to be a part of this journey. See you all tomorrow! ? pic.twitter.com/PMrbcXardE

— The MAJORS (@MAJORScheer) January 17, 2020
Kristen Rosario, owner and coach at Top Gun All Stars closed the evening with poignant remarks on the important role and influence the athletes have in the cheer industry. Emphasizing the 2020 theme of choices, she shared an insightful poem that highlighted building others up through positivity.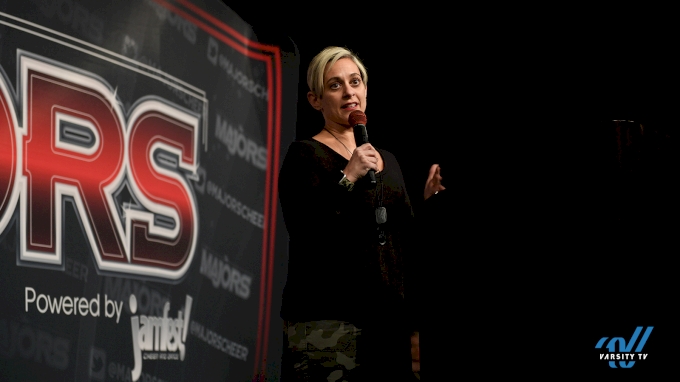 One thing is for sure, we're in for an incredible evening of competition and The MAJORS 2020 will be one for the history books.
How To Watch
Join Varsity TV PRO now to stream live Varsity TV competitions and events anytime, on any device!
TV: Available on Roku and Apple TV 4 -- download the FloSports TV app now.
*FloCheer PRO subscribers, you can use your existing login to access to all Varsity TV premium content, live streaming competitions, and events.