Feel the Power
Great Whites Make History At Feel The Power East
Great Whites Make History At Feel The Power East
Cheer Sport Great White Sharks named Level 6 Grand Champions and claimed a Paid Bid to The Cheerleading Worlds 2020 at Feel The Power East.
Jan 22, 2020
by Varsity TV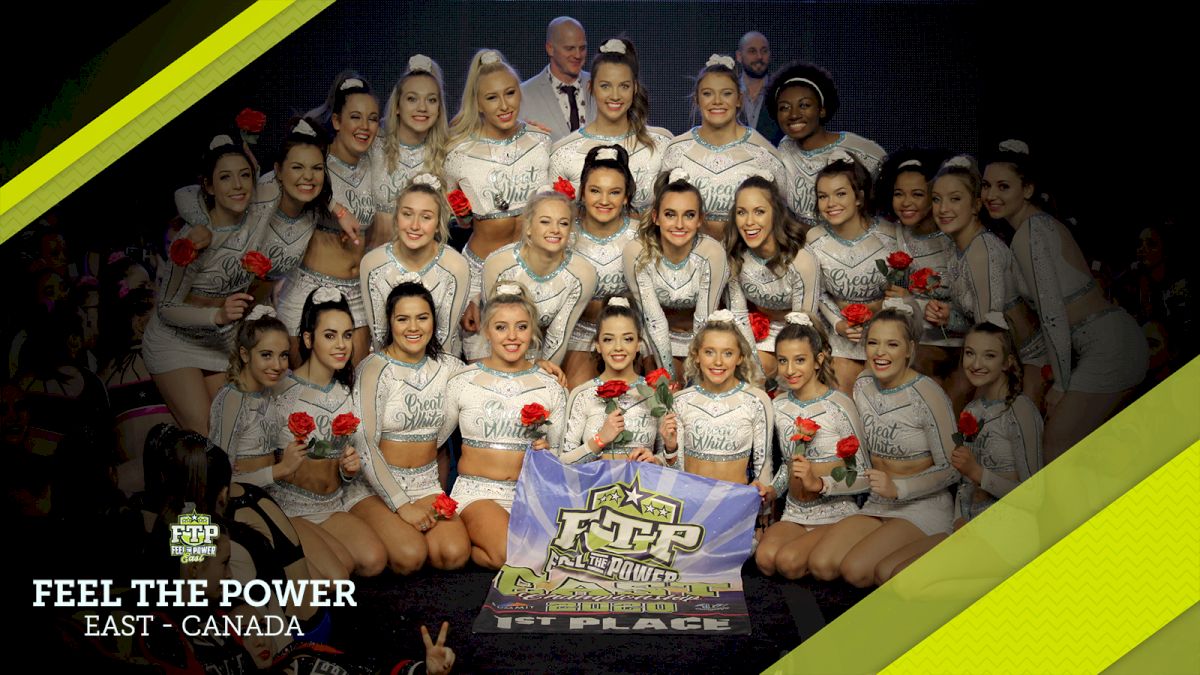 After a less-than-perfect Day 1 performance at Feel the Power East, the four-time World Champion Cheer Sport Great White Sharks entered the mat with a point to prove.
Unsurprisingly, they had a massive raw score on Day 1, but deductions kept them from being among the top teams vying for the two Paid Bids to The Cheerleading Worlds 2020 on the line.
With Day 2 being worth 75 percent of the score, the Great Whites came out and put on a show that we won't soon forget.
As the last team to go after a weekend full of wonderful all star cheerleading, the bar was set very high for the Great Whites to close out the competition. Any number of factors could have put a great deal of pressure on the Sharks: the teams' first-ever shot at Paid Bids to Worlds, the hefty expectations that come from being such a successful team, or even the pressure of having all eyes on them since all of the other teams were finished competing and were just waiting for awards.
Not only did they rise to the occasion, but they put out a performance that was one of their greatest to date.
[WATCH] Cheer Sport Great White Sharks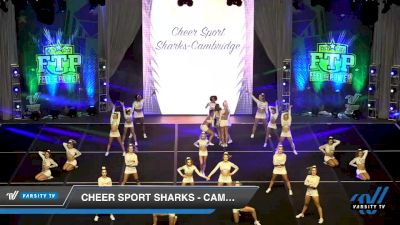 Unlock this video, live events, and more with a subscription!
Get Started
Already a subscriber? Log In
Their opening standing tumbling section was strong and difficult, with their usual impressive amount of standing fulls and well-executed one-to-fulls. In the background, they showed off single based stunts, highlighted by an unassisted stunt in the middle.
After a great tumbling series including their toe-touch back tuck combo as well as some highlighted double fulls, we move to the big show: the stunt sequence.
After opening with beautiful kick double basket tosses, they hit nailed every piece of their stunt with zero visible errors. Each skill was a highlight, but they really drilled the newly added (for this season) free flipping rewinds to a single leg at the top. After a solid jump sequence and an effortless running tumbling sequence, they set up for their second stunt, which is where they had some trouble on Day 1. They line up and sailed through the entire sequence without even the slightest of bobbles. They dismounted, and threw out some extra sass in their dance, knowing that they crushed their routine.
The Great Whites capped it all off with a flawless pyramid jam-packed with unique elements and extremely difficult transitions. When they hit their final structure, the beaming smiles could be seen from the back of the arena. They had pulled off their extremely difficult routine, and they did it in style.
Any time a team pushes the envelope with both creativity and difficulty, it can be a gamble to find the right success. However, the Great Whites proved that they have their sights set on Worlds 2020 and that they will be prepared to go in and nail their routine when it counts.
? Congratulations to Cheer Sport Sharks - Great White Sharks on your PAID Worlds Bid! ? #TeamVarsity @VarsityCanada1

— Varsity All Star (@VarsityAllStar) January 20, 2020
They rose all the way up to be named IASF Level 6 Grand Champions of the event, claimed a Paid Bid to The Cheerleading Worlds 2020 and they erased any doubt from a shaky Day 1.
Congrats to the Great Whites on an incredible routine here at 2020 Feel the Power East!
Written by Thomas Parrott
---
View Official Results From Feel The Power East 2020