2020 Spirit Sports: Duel In The Desert
Idaho Cheer Is On The Hunt For Summit Bids In Palm Springs
Idaho Cheer Is On The Hunt For Summit Bids In Palm Springs
Idaho Cheer has been attending Spirit Sports: Duel In The Desert for many years but 2020 marks the first year the gym will be competing as a Dl Program.
Feb 1, 2020
by Varsity TV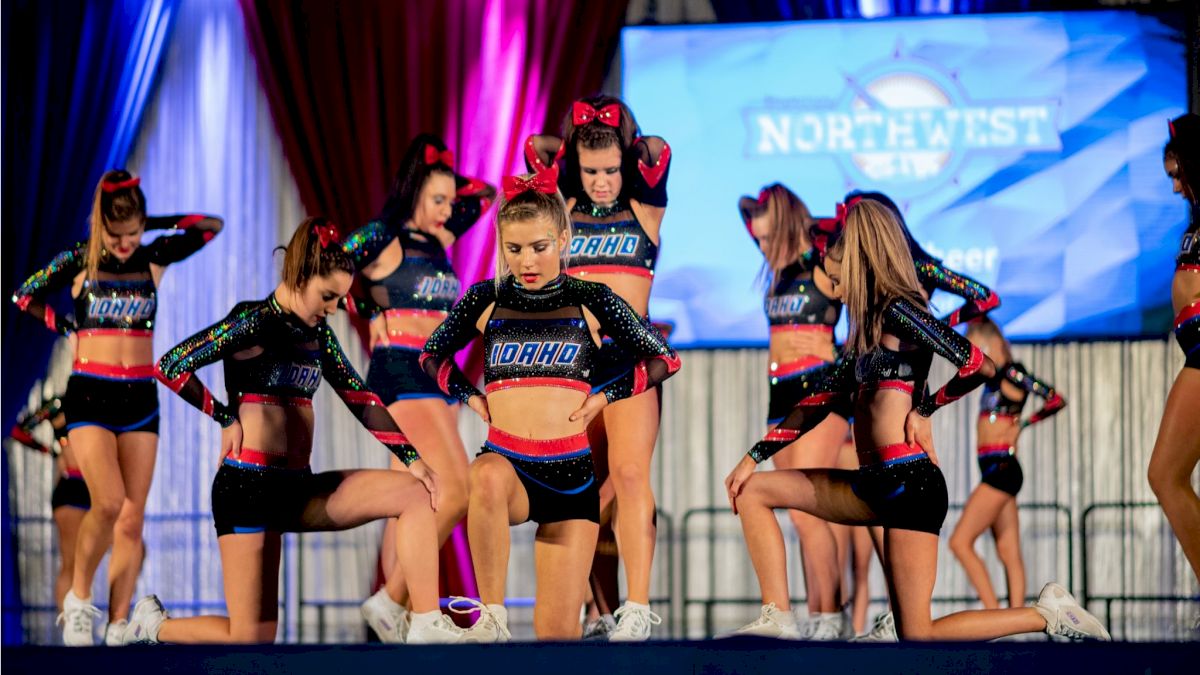 Hundreds of all star cheer and dance teams will flood to Palm Springs, California this weekend for their chance at a championship title and bid at the 2020 Spirit Sports: Duel In The Desert.
Idaho Cheer is one of the teams in attendance that hopes to make a big impact this weekend.
The Midwest team has been attending the competition for many years but 2020 marks the first year the gym will be competing as a Dl Program.
"We've experienced exponential growth with so many athletes coming up from Novice/Prep or completely new to our program. Our program has always been very successful in D2, but we are ready to keep growing and pushing to new heights," shared Idaho Cheer's All Star Director, Kristen Jones.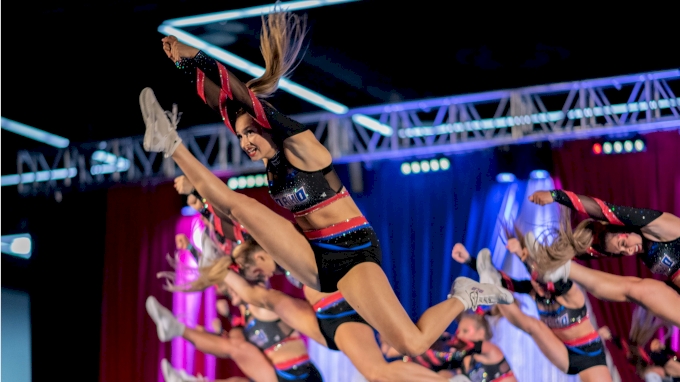 This weekend, Idaho Cheer is brining five teams to the competition, three of which are on the hunts to The Summit 2020. The two teams that have already secured a bid, Jet & Zircon, have been challenged by their coaches to step up their game and hold their own against the best teams in the west.
Here's What To Expect From Idaho Cheer In Palm Springs:
Tanzanite
Small Junior 2
"Our Junior 2 team is a group of super hard working and great kids, tons of whom are new to us or new to All Star. They haven't had the easiest season, and we can't wait to see them shine on stage and go after some ZEROS. They have the best hearts and are respectful, hardworking athletes. We want to see all their dreams come true."
Diamonds
Medium Junior 3
"Our Medium Junior 3 is young, but a very talented team who are working to execute some big skills. They have so much fun on the floor, and always are one to watch. These kids are motivated and always pushing their skills within their team and in extra work during tumbling classes, etc. We've had a lot of these kids since their mini days, and we enjoy watching them grow up in the program into amazing young people."
Zircon
Small Junior 4
Junior 4 is in a building year and is really working hard to push to that next level. They earned their bid early in the season, which we are so proud of, especially as a newer Junior 4. They've had some major growing moments in practice, and we can't wait to see what they'll bring to the table this weekend."
Rubies
Small Senior 3
"Our Senior 3 team is comprised of 9 seniors this year, and their routine is so creative and fun to watch. They are amazing performers and will be a showstopper for sure. We have many kids on this team in their last season of cheer that have been with the program for a long time, and this team has an amazing bond and camaraderie. They really love each other, no egos, and they always have a team-first attitude."
Jet
Small Senior 5
"Our Senior 5 team is very young, with the average age being 14 years old, and many of them are new to Level 5. As only our second year having a Level 5 team, we are pushing to build them into a force to be reckoned with. They are extremely motivated and hardworking young women, who come in on days off for extra reps and rise to every challenge we put before them. Many of these kids just got their fulls in this past year and have never competed Level 5 before in the positions they are competing. We are especially proud to be putting up the max amount of stunt groups with no front spotters, these ladies are the example of GIRL POWER. They are looking to continue their ZERO streak, with a goal of no deductions at competitions all season. We are hoping to build them in the future to the first team in Idaho to compete at Worlds."
Across the board this weekend, Idaho Cheer is hoping for zero-deduction routines with clean technique.
"We always challenge our athletes to have a higher average of technique score across the board than our difficulty score," shared Jones. "We tell them that they are competing against themselves and the scoresheet and challenge them to hit all their drivers. The only thing they can do for success is to hit that scoresheet as hard as possible and do their personal best. That's always our goal and we are looking for scores of 96+ across the board."
Tune in to Varsity TV all weekend long to cheer on Idaho Cheer at the 2020 Spirit Sports: Duel In The Desert!
---
How To Watch
Join Varsity TV PRO now to stream live Varsity TV competitions and events anytime, on any device!
TV: Available on Roku and Apple TV 4 -- download the FloSports TV app now.
*FloCheer PRO subscribers, you can use your existing login to access to all Varsity TV premium content, live streaming competitions, and events.