The largest program in attendance at the 2020 PAC Battle of Champions, in Calgary, Canada, is one that is hoping to make a big impact on the scene. Perfect Storm Athletics has over forty teams competing this weekend, and they are making their presence known.
This weekend will be a big step in the program's journey on all levels for the season.
PAC Battle of Champions is an important event for teams of all levels at Perfect Storm Athletics, and each group has their own set of goals.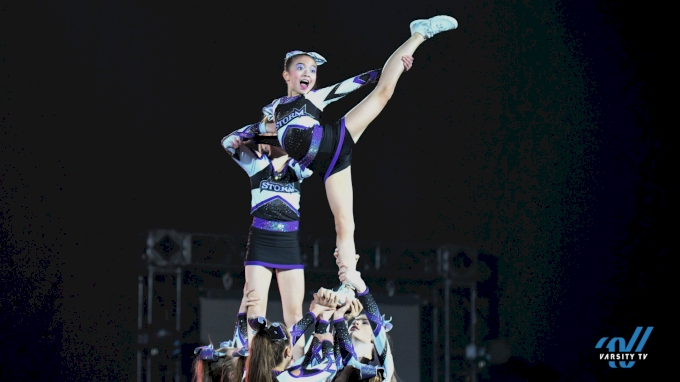 Jim and Dianne Greenough two of the owners of Perfect Storm Athletics, told Varsity TV that whether it's the Worlds teams vying for the Paid Bid, or the Youth teams that are on their sole travel trip for the season, this weekend is a big part of their year.
When asked about what makes this event special, they told us, "For our Worlds program it is an amazing opportunity for one of our 4 teams to vie for a Full Paid Bid and to compete against teams we have not seen."
The owners also talked about how their Youth program turns the event into a really special weekend of bonding through experiencing their chance to travel. They even get to have a giant pool party and dinner together to enhance the experience, ensuring they enjoy the most fun out of the competition and are hooked to want to stick with it for years to come.
Now in their tenth season, Perfect Storm Athletics boasts over one hundred teams across the province with their All Star Elite, Rec, and Prep teams.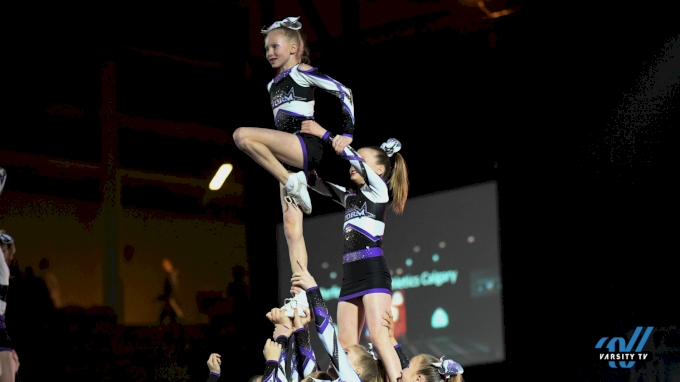 When asked what was their secret to such success and growth. They told us, "We care for every family and treat them like our own. Strong communication has been imperative. A desire to build great athletes, accomplished teams, and most importantly great people who will contribute to this world."
While they are placing an emphasis on being extremely competitive on a national and global scale, it is coupled with community outreach projects that help the athletes to care about being more than just great cheerleaders.
If you're looking for some Perfect Storm Athletics performances this weekend, you will be sure to see the team on the mat surrounded with love and support from the rest of the program.
"Perfect Storm enthusiastically supports all teams. You will see well-executed routines with coaches who genuinely care for their athletes. They utilize their massive numbers to make sure that each athlete feels nurtured and supported when they compete. We believe [our] athletes will learn values for life that will last long after their last toe touch."
The impact of this style of teaching and coaching speaks volumes about why the program is continuing to grow and find success.
There will be a lot of excellent cheerleading here in Calgary this weekend. The 2020 PAC Battle of Champions is a showcase of fantastic talent from all over the region. Whether you're at home watching on Varsity TV, or if you're here in person in Calgary, one thing is sure: you will definitely feel the power of the Perfect Storm.
Written By: Thomas Parrott
---
How To Watch
Join Varsity TV PRO now to stream live Varsity TV competitions and events anytime, on any device!
TV: Available on Roku and Apple TV 4 -- download the FloSports TV app now.
*FloCheer PRO subscribers, you can use your existing login to access to all Varsity TV premium content, live streaming competitions, and events.