Dreams came true for Mini Heroes from Pride Athletics as they took the mat at the inaugural Quest Recreational Championship in Orlando, Florida.
The Mini Heros competed in the L1 Traditional Rec - 8Y (NON) division and the Kentucky team put on a show! Their spirited cheer and solid stunts earned them The Quest Championship title!
[WATCH] Pride Athletics Mini Heroes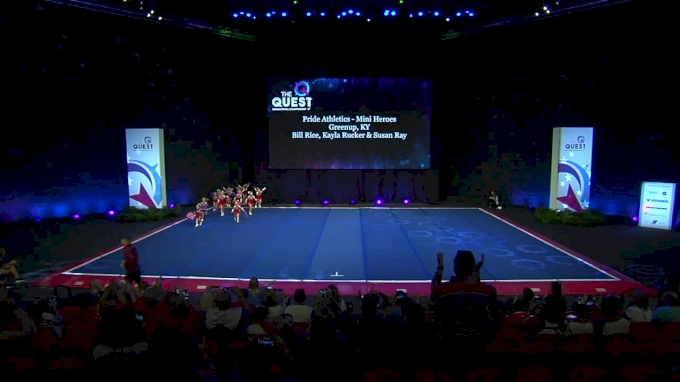 Watch this adorable video of when the Pride Athletics Mini Heroes found out they won!
Congratulations to all the teams that competed today at the 2020 Quest Recreational Championship!