HCA Gems is a growing D2 program located in Cynthiana, KY that works with athletes in eight of the surrounding counties.
The gym opened its doors in 2012 with only one team and 20 athletes. Eight years later and HCA Gems is thriving with six different teams and around 80 athletes.
This year, the Kentucky program had a strong season that was filled with many firsts.
HCA Gems had their first Senior Level 4 and Senior Level 2 teams. Three of the program's teams placed in the top three at JAMfest Cheer Super Nationals in Indianapolis, Indiana. The gym also attended CHEERSPORT Nationals in Atlanta, Georgia for the first time and had two teams place in the top three.
HCA Gems Golden Girls, the gym's first-ever Senior Level 4 team, made history winning their division and a D2 Summit bid at the 2019 UCA Bluegrass Championship.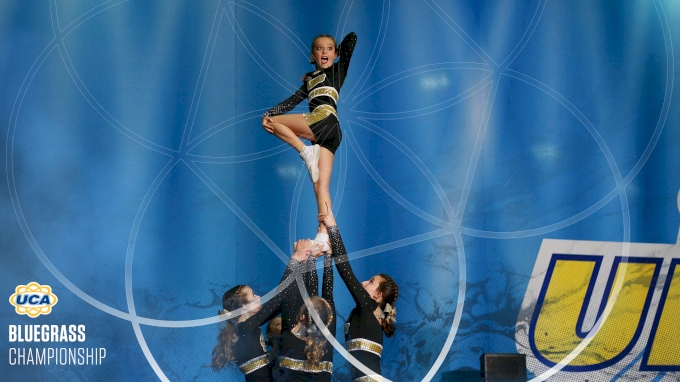 While their season didn't end how they originally planned, six talented teams from HCA Gems are happy to be ending their season with The U.S. Finals Virtual Championship.
"We chose to participate in The U.S. Finals Virtual Championship because we have been long-time fans of The U.S. Finals event," shared Owner, Samantha Furnish. "During the 2018-2019 season, we were lucky enough to win our first U.S. Finals Championship in the Junior Level 2 division. We are hoping to continue that 'tradition' with another win this season --- and hopefully across multiple divisions!"
HCA Gems is also excited to show that they had earned a total of three Gold Bids to The U.S. Finals throughout the 2019-2020 season.
HCA Gems Teams Competing In The U.S. Finals Virtual Championship
Senior Level 4
Senior Level 3
Senior Level 2
Junior Level 3
Youth Level 1
Tiny Prep Level 1.1
"We have a wide range of levels and ages participating in The U.S. Finals event, but the one thing that we preach to every single one of our athletes is TECHNIQUE and EXECUTION. Hopefully, this shines through in our performances!"
Be sure to tune in for The U.S. Finals Virtual Championship awards show airing LIVE on Varsity TV on June 28th at 6 PM CT to find out how all six of the HCA Gems teams matched up against their competition!