Judging for The U.S. Finals Virtual Championship is underway, and we can't wait to find out which talented programs are taking home the top spot in 2020.
Calgary Stars is taking on the championship with two teams and the gym hopes their technique and attention to detail will help them stand apart from the competition.
Calgary Stars Mini Eclipse is competing in the Mini Level 1 division and the Cosmic Rays will shine bright in Youth Level 1. Both of these teams earned Gold Bids to The U.S. Finals earlier this season at the PAC Battle of Champions in Calgary, Alberta.
"We loved that these teams had an opportunity to be recognized for their hard work, determination, and excellence this season. We are so looking forward to seeing teams from across North America and getting together to celebrate their accomplishments!" – Coach, Alexandra Badgley
Here's what you can expect from their routines:
This season, Mini Eclipse was made up of athletes that were either new to the sport or new to the Mini division and have worked harder than their coaches could have ever expected!
"Mini Eclipse is known for their great performance, clean and technical skills, and sassy attitude like only Minis can bring!" Badgley shared. "They were given difficult and unique skills you don't usually see in this division and they never backed down from the challenge. They were one of those teams that made you smile every time they stepped on a cheer mat. These little ladies have an incredible cheer career ahead of them and we can't wait to watch their journey."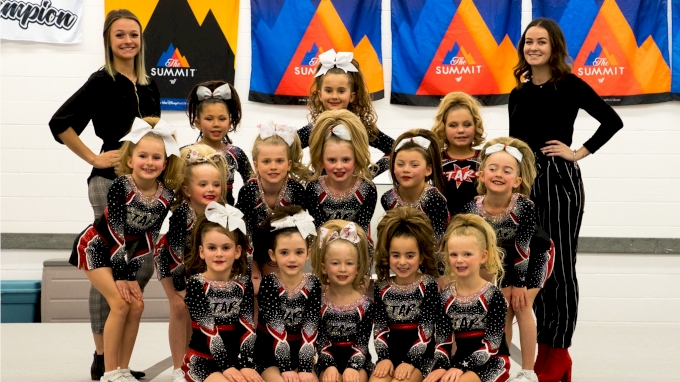 The Cosmic Rays had a rebuilding year as most of the athletes were new to the team or sport, but they didn't let this stop them to be the very best they could be.
Cosmic Rays were prepared to make the climb again this season after being named bronze medalists in their division at The Summit 2019. They set a goal to earn a Full Paid Bid to The Summit and achieved their goal at PAC Battle of Champions!
"Their routine is filled with beautiful tumbling lines, exceptional stunt sections, and intricate routine composition that make you double-check that they are only youth age," shared Badgley.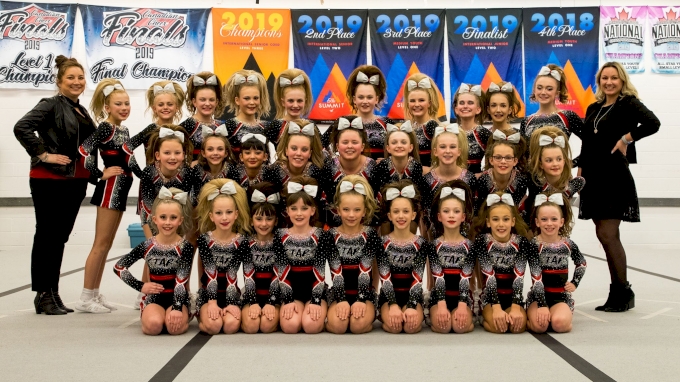 Calgary Stars was started in 2004 and the Canadian gym emphasizes the importance of a well-rounded athlete and believes that each child can bring something unique to the team they are placed on.
"Our goal is to develop our athletes into great people, not just great cheerleaders."
Be sure to tune in for The U.S. Finals Virtual Championship awards show airing LIVE on Varsity TV on June 28th at 6 PM CT to find out how both teams from Calgary Stars matched up against their competition!