Fly High Cheer and Tumble is a first-year program with 120 athletes in Delaware looking to earn a big win this weekend with The U.S. Finals Virtual Championship.
Fly High's Level 2 team, Raptors, will be taking on the Junior Medium D2 division. Raptors is made up of 28 talented athletes and is coached by Ashley Benway and Michael Catalfamo.
"These athletes have shown dedication, endurance, and motivation throughout the season all while being undefeated. The team bond and support they have shown one another is why they performed the way they did." - Fly High Owner, Andrea Caswell
When asked why Fly High Cheer and Tumble decided to take on The U.S Finals Virtual Championship, Caswell said she felt that it's important for the athletes to showcase what they have worked so hard for.
"Many of them have struggled with the pandemic and needed closure to Season 1 before starting Season 2," she added. "Many of the athletes have never cheered competitively or at all, so I feel we can give them an opportunity to show how well they've progressed throughout the season."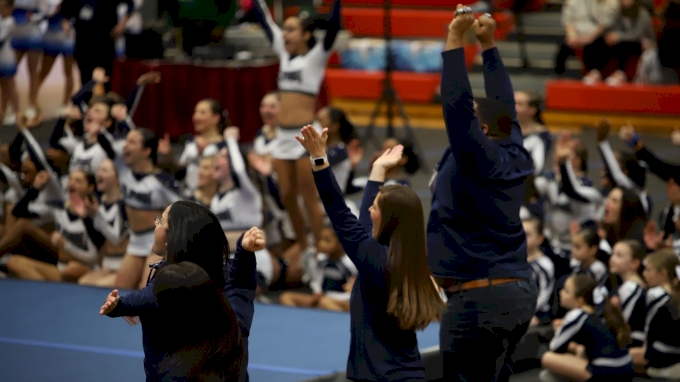 Caswell is proud of the program's growth this season and the hard work and dedication her athletes showed each day at practice. During the season, Fly High earned a Gold Bid to The U.S. Finals, two Wild Card Bids to The D2 Summit, and five state titles.
"I would like the world to know that athletes can come together no matter who they are and where they come from. We gained 120 athletes from 5 different programs throughout Delaware and Maryland, showed them that passion, hard work, and dedication is all it takes. Going out on the floor for 2:30 and having fun performing as a team is what creates a winner. Not the name or the title."
The U.S. Finals Virtual Championship awards show is just days away Tune in LIVE on Varsity TV on June 28th at 6 PM CT to find out how Raptors will end their season!