Fall is in the air and that means the start of the 2020-2021 competition season is finally here!
This week, Varsity TV is bringing dancers together from all over the nation to showcase their skills in the first-ever virtual UDA Solo Showdown.
UDA Solo Showdown
This one-of-a-kind solo competition will allow dancers to compete against the best of the best and perform their favorite solo routines!
Who: Any solo dancer associated with a college, school or All Star team.
Divsions: College, Senior, Teen, Junior, Youth Mini
Categories: Pom, Jazz, Contemporary/Lyrical, Hip Hop
Virtual Event Timeline:
Upload Your Video: September 21st
Videos Are Live On VTV: September 26th at 9 AM CT
Results Announced: September 26th at 4 PM CT
---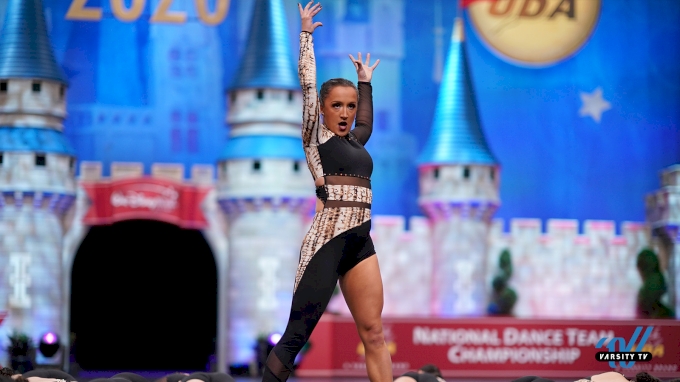 Starting September 21st, participants will upload 1 minute and 30-second video of themselves performing a Jazz, Contemporary/Lyrical, Pom, or Hip Hop solo!
Each routine will be judged on execution, impression, and choreography.
On Saturday, September 26th at 9 AM CT the highly-awaited solo routines will go live on Varsity TV and family and friends will have access to watch all solo performances for FREE!
Spend your Saturday binge-watching the performances on Varsity TV and tune back in later that afternoon as the results will be posted at 4 PM CT.
Want to know more? Click here to view full details of the 2020 UDA Solo Showdown.