All Star cheer fans, it's that time again that YOU get to tell us who you want to see featured on Varsity TV this season! Nominate your favorite all star team and tell us why they deserve to be a Cheerleader's Choice: All Star Insider winner.
Nominations open on Monday, September 28th at 8:00 AM CST and will close on Friday, October 9th at 11:45 PM CST, so you have 12 days to spread the word to your friends, family, parents, and community to nominate your program!
20 programs will be named finalists and will enter the final voting round. From there, FIVE fan-favorite gyms will be selected as Cheerleader's Choice: All Star Insider winners! The winners will be highlighted in exclusive in-depth features—and possibly an original documentary. Help us shine a light on the programs that elevate All Star cheer on and off the mat!
Who will be the next All Star Insider?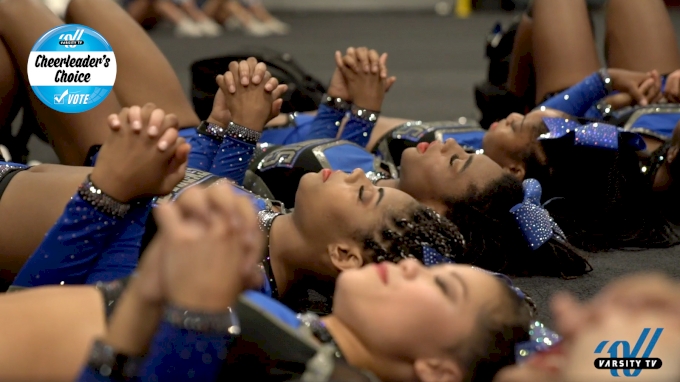 When entering, be sure to tell us what makes your program different than any other! Our team is looking for inspiring athletes, exceptional coaches, and stand-out stories that make your squad unique. The top 20 will be announced Friday, October 16th when the final voting period begins!
*Due to COVID-19 and the cancelation of events, the following three Cheerleader's Choice: All Star Insider winners from 2019 will receive their features during 2021: Infinity Allstars, Idaho Cheer, & Nor Cal Elite.
Rules & Restrictions
Anyone may submit a nomination. All Star teams nominated must be located in the United States in order to be eligible to win. Finalists will be selected based on creativity, originality, community involvement and uniqueness. Multiple nominations for the same team will be taken into consideration. Finalists will consist of 20 all star teams. The five programs receiving the most votes will win.
NOMINATE NOW!