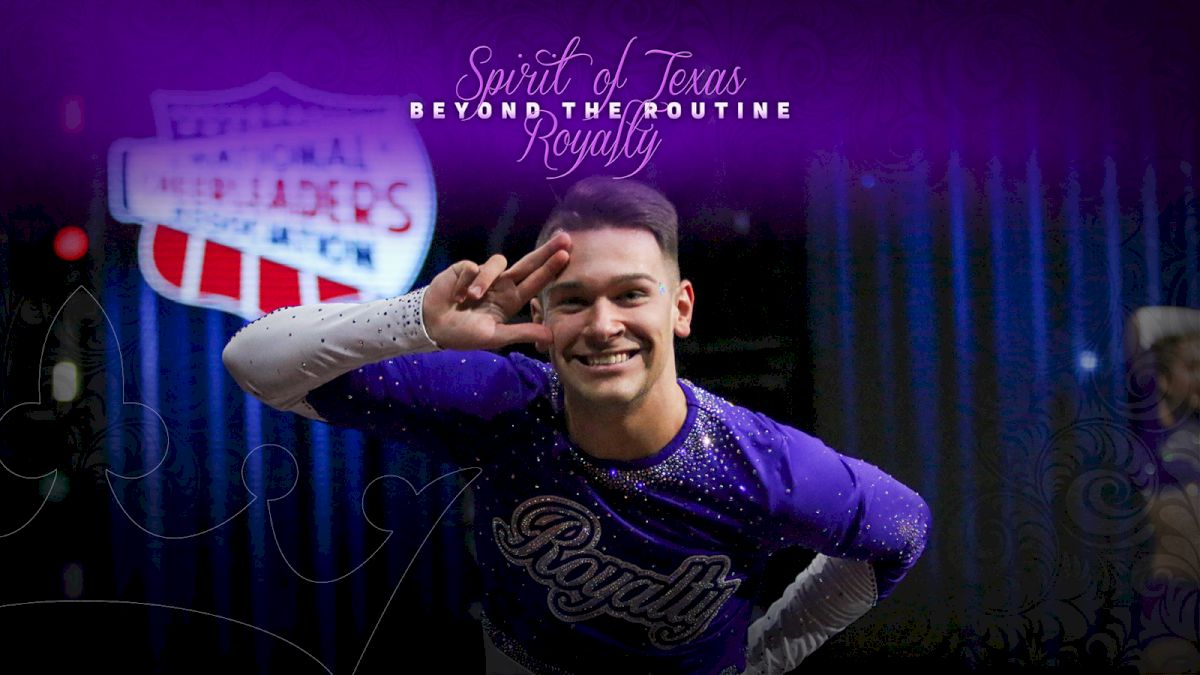 We are only a few days away from the release of Varsity TV's newest documentary Beyond The Routine: Spirit Of Texas Royalty! Let's meet one of the athletes we will see throughout Royalty's journey at the 2020 NCA All-Star Nationals.
Cheer has been a part of Chase Hammond's life for seven years. He is originally from Magnolia, Texas, and was a staple to the Medium Senior Coed team at Spirit Of Texas this past season. Chase stumbled into cheerleading by accident, but it changed his life forever!
"I'm not one of those kids that's been cheering since I was three years old," said Hammond. "I did not find cheer until I was thirteen and I found it by accident. My mom was managing a gymnastics facility and oftentimes I would be at work with her. Out of boredom, I would hop into a tumbling class and it turned out that I caught on really quick and began doing twisting skills in just a couple of months. One of the coaches at the gym had cheered at Woodlands Elite throughout high school and she kept telling my mom she should take me to their gym for an evaluation. She then showed me a YouTube video of Black Ops at a competition and I became obsessed and began begging my mom to take me for an evaluation. My mom finally gave in months later and the rest is history. My evaluation was two weeks before tryouts for the 2013-2014 season. I ended up landing my running double the night before tryouts. I made Colonels, a junior 5 team, and also ended up on my first senior Worlds team my first season. And after that, cheer became my passion!"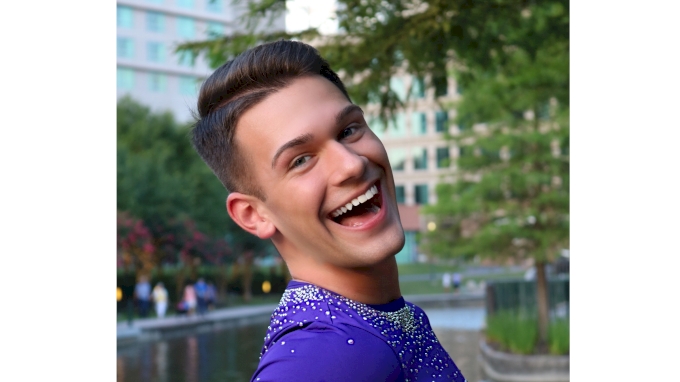 He was only a part of the Spirit Of Texas program for one short year, but now they are forever family to him. Chase was nervous about making the big move across Texas, but Spirit Of Texas welcomed him with open arms!
"It didn't take me long to figure out that Spirit of Texas was the elite of the elite of all star gyms in the cheer world, said Hammond. "From the beginning of my cheer career I always wanted to be a part of Spirit of Texas. I admired their strong technique, perfect and flawless appearance. My parents would never let me move to Coppell with a host family while I was in junior high or high school. I decided to cheer my super senior year and my parents supported this move since I had graduated high school and promised to attend college. I knew without a doubt that my final year of all star cheer HAD to be at my all time dream gym on my dream team! This was the best year of my all star cheer years and the best decision I made along my cheer journey."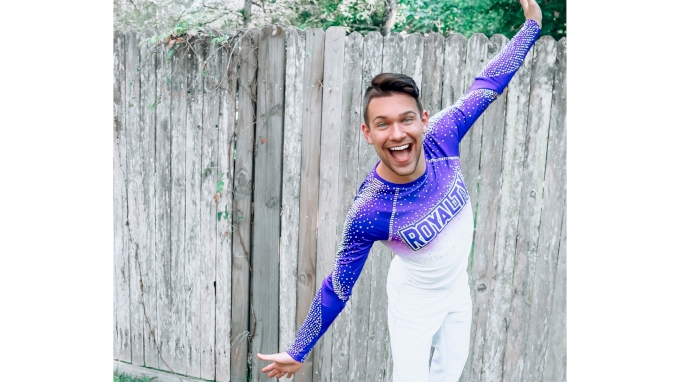 Royalty was more than just a team to Chase. They quickly became family, and he has learned so many life lessons from this prestigious program.
"After being at a gym for 6 years," said Hammond, "I was a little nervous about moving to a new gym away from home. Although I had an idea of what Spirit of Texas would be like, I was walking into uncertainty. I am so glad I took a chance because the environment I experienced was nothing but positive and one for which I will always have the utmost respect. There are many wonderful things to say about Spirit of Texas, but probably my most favorite thing about this gym is that it is small enough to still have a family feeling. Every single coach knows every single athlete and family. All families are important and appreciated. I also admire their coaching knowledge and style. They know how to produce clean cheerleading and well-executed technique. Watching how this magic comes alive in the gym is a great experience to be a part of. All of the athletes are supportive of each other. The families are so caring and a lot of fun! They love their gym and support the athletes 100%. And I will always treasure the traditions of Spirit of Texas Royalty...I will live my life always doing my best to "See it Through"."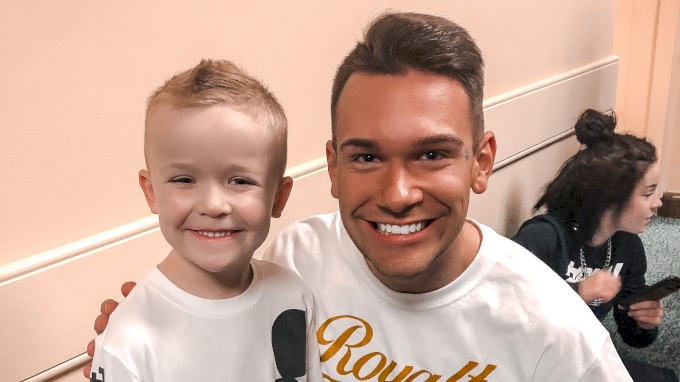 Chase has come a long way in his cheerleading career, but he didn't do it alone! There is one particular person, who Chase calls his role model, that he couldn't have done it without.
"I feel like a lot of times people choose a role model who is a celebrity, another cheerleader, or someone who has achieved financial success," said Hammond. "However, mine is just a little bit different, and my role model happens to be my mom, Lisa. My mom is a strong, caring and loving human being that would do anything for anyone. No matter if she's having a rough day, she still finds a way to spread love and positivity. My mom has taught me to always see the good in things and to always remain with a good attitude. She has also taught me to never give up and to see my commitments through. My mom means everything to me and the reason I turned out to be the best version of myself. There isn't a day that goes by that I don't appreciate everything she has done for me. Lastly, she has taught me important lessons such as working hard, respecting and helping others, to always do my best no matter what I am doing, and having fun no matter what. I love my mom endlessly."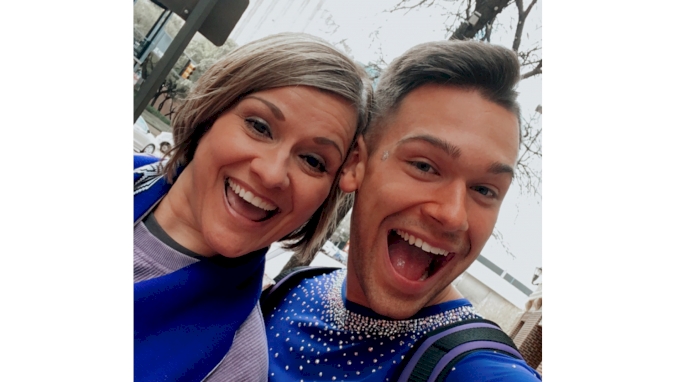 Cheerleading has brought out the best in Chase! It has brought him countless opportunities that he is thankful for, but it wasn't always super easy for Chase.
"Cheerleading has taken me to my lowest of lows and my highest of highs," says Hammond. "Being a male cheerleader is not easy. I was the only cheerleader in my junior high and high school and this caused me to be bullied for many years. There were times I wanted to quit cheering because the bullying was so hurtful, but my mom kept encouraging me to keep doing what made me happy and to keep using the talents God gave me. Facing this huge obstacle has made me a very strong person and has given me a high level of confidence. I overcame the haters and that feels so good! Cheerleading has also provided me with many opportunities to travel all over the country and to meet some of the most amazing people. I will forever have many wonderful memories of my cheerleading years!"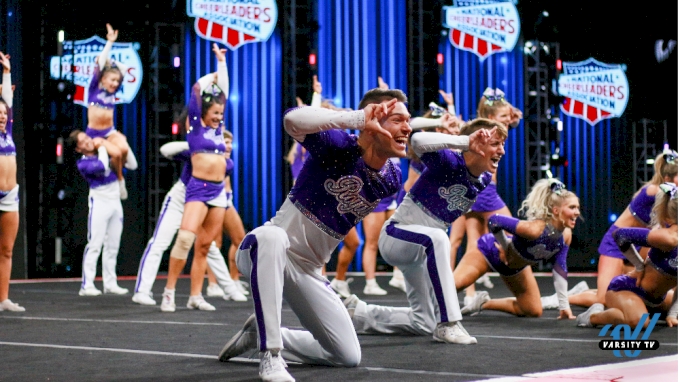 So where is Chase now? What are his next steps? Unfortunately, due to COVID-19, the season was cut short and left a lot of athletes in confusion as to what would be next. Although what came next for Chase was unexpected, he still has a plan for himself!
"Due to Covid19, I had the opportunity to cheer on Royalty one more year since my last season was cut short due to the pandemic," said Chase. "That was my intention and I had a wonderful host home commit to hosting me and I attended several practices and choreography at the beginning of the season. Unfortunately, my mother became very ill and unable to work. I watched her in bed sick for nearly a month and just could not leave my house to move 4 hours away. I made the hardest decision of my life and chose to put my family first and retire as an all star cheerleader, giving up my season with Royalty. I am currently in my second year of junior college and plan to transfer to Texas A&M next year to finish pursuing my nursing degree. I am also a full time Certified Trainer at Raising Canes' Chicken Fingers...working through the college life!"
Chase Hammond's Accomplishments
2016 NCA Champion (Woodlands Elite Colonels - Level 5 Junior Coed)
2016 NCA Champion (Woodlands Elite Black Ops - Senior 5 Medium Coed)
2016 Summit Champion (Woodlands Elite Colonels)
2018 Cheerleading Worlds Bronze Medalist (Woodlands Elite Black Ops - Senior 5 Medium Coed)
2019 Competitor at The Majors (Woodlands Elite Black Ops - Senior 5 Medium Coed)
2019 NCA Champion (Woodlands Elite Black Ops - Senior 5 Medium Coed)
2019 Cheerleading Worlds Silver Medalist (Woodlands Elite Black Ops - Senior 5 Medium Coed)
2019 UCA Staff
2020 Competitor at The Majors (Spirit of Texas Royalty - Senior 6 Medium Coed)
2020 NCA Champion (Spirit of Texas Royal Guns - Senior 5 Large Coed)
2020 UCA Staff
Multiple other wins including Jamfest, Encore, WSF, ACA
Chase has a heart of gold and we can't wait to see what he accomplishes next in life!
Be sure to mark your calendars for Friday, October 30th @ 6 PM CST for the Cheerleader's Choice: All Star Insider live reveal, and be sure to stick around after the winners are announced to watch both Episode 1 & Episode 2 of Beyond The Routine: Spirit Of Texas Royalty for FREE!
WATCH THE TRAILER!