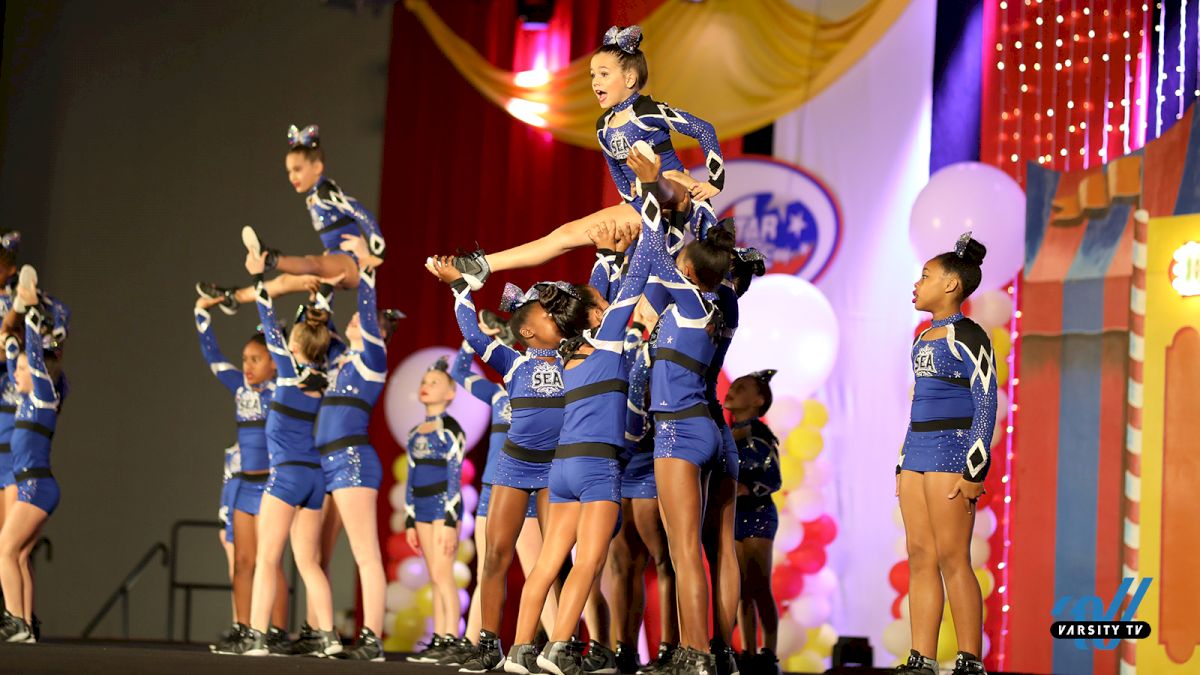 The 2021 Varsity All Star Winter Virtual Competition Series is unique in the way that it allows your athletes to continue their season from the comfort of your gym all while still getting the chance to earn bids to the End-Of-Season Championship events!
The 2021 Varsity All Star Winter Virtual Competition Series I will go live on Varsity TV on January 30th, 2021 ar 9 AM CST.
Winter Virtual Competition Timeline
Videos Are Live: Saturday, January 30th @ 9 AM CST
Results Announced: Saturday, January 30th, Time TBD
How The Virtual Competition Works
The health and safety of your athletes, families & staff is our top priority and the Varsity All Star Winter Virtual Competition Series allows your program flexibility to maintain all applicable COVID-19 guidelines. Teams will film in their own facility and the virtual event format does not require that all participating teams be present in their gyms at the same time or on the same day.
Once routine videos are filmed, they will be uploaded directly to Varsity TV! There is no need to purchase additional equipment or internet services for your program – simply film on your phone or available camera!
A Varsity All Star certified judging panel will score the routines with their Simple Score system. Score sheets and division breakdowns will be emailed to coaches, just like at an in-person event.
These events will then be available to watch on-demand on the event date right here on Varsity TV!
The Winter Virtual Competition Series will include features like fan voting, coach & athlete interviews, routine commentary, a FREE awards show, mailed & virtual prizes, & MORE!
Bids Up For Grabs At Event I
1 At-Large International Division Bid to The Summit
5 USASF Wild Card Bids To The Summit
5 Wild Card Bids to The D2 Summit
At-Large & Partial-Paid Bids to The Regional Summit
Gold Bids to The U.S. Finals
---
How To Watch
Join Varsity TV PRO now to stream live Varsity TV competitions and events anytime, on any device!
On Your TV: Now Available on Roku, Fire TV, Chromecast & Apple TV.
Cast: Cast to your smart TV including Vizio, Samsung, and LG TVs.
On The Go: Download the FloSports app on iOS or Android.
*FloCheer PRO subscribers, you can use your existing login to access to all Varsity TV premium content, live streaming competitions, and events.