The competition is underway here in Indianapolis, Indiana as teams compete for championship titles and bids at the 2021 JAMfest Cheer Super Nationals.
Day 1 was packed with impressive performances and the Senior Small Level 6 division was one that did not disappoint. Eight talented teams made up the division and the top three ranked teams all hit zero deduction routines!
Cheer Extreme Raleigh SSX is sitting in first place after Day 1 with a 98.5, their highest score of the season so far. SSX is performing their first themed routine this season and the Sharks are turning up the energy with their elite skills and engaging performance.
If you missed your chance to watch SSX compete on Saturday, be sure to tune in to Varsity TV on Day 2 to check out their powerful routine LIVE.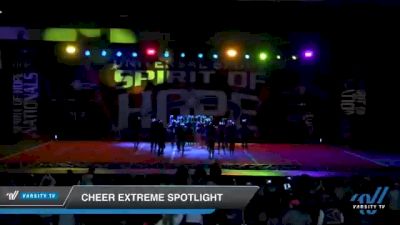 Rain Athletics Aqua is sitting behind SSX in second place with a Day 1 score of 97.2. The ladies of Aqua are known as the "Hit Queens" and their performance at JAMfest Cheer Super Nationals did not disappoint.
WATCH: Rain Athletics Aqua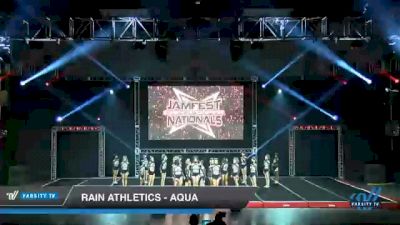 ICE Lady Lightning is having a stellar weekend here in Indy! Lady Lightning hit their first zero on Friday and brought home their first title at The MAJORS 2021.
The Senior Small Level 6 team hit their second zero deduction routine on Day 1 and we can't wait to see if they can keep their hit-streak alive on Day 2!
WATCH: ICE Lady Lightning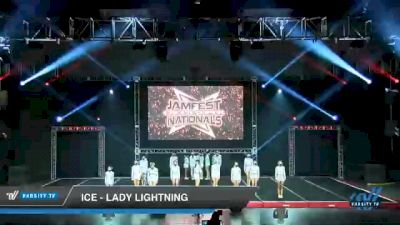 The Senior Small Level 6 teams will take the stage for Day 2 JAMfest Cheer Super Nationals starting at 3 PM ET with Rain Athletics Aqua. Tune in to Varsity TV to watch and see which team will take home the coveted championship title!
---
How To Watch
Join Varsity TV PRO now to stream live Varsity TV competitions & events anytime, on any device!
TV: Available on Roku & Apple TV 4 -- download the FloSports TV app now.
*FloCheer PRO subscribers, you can use your existing login to access to all Varsity TV premium content, live streaming competitions and events.