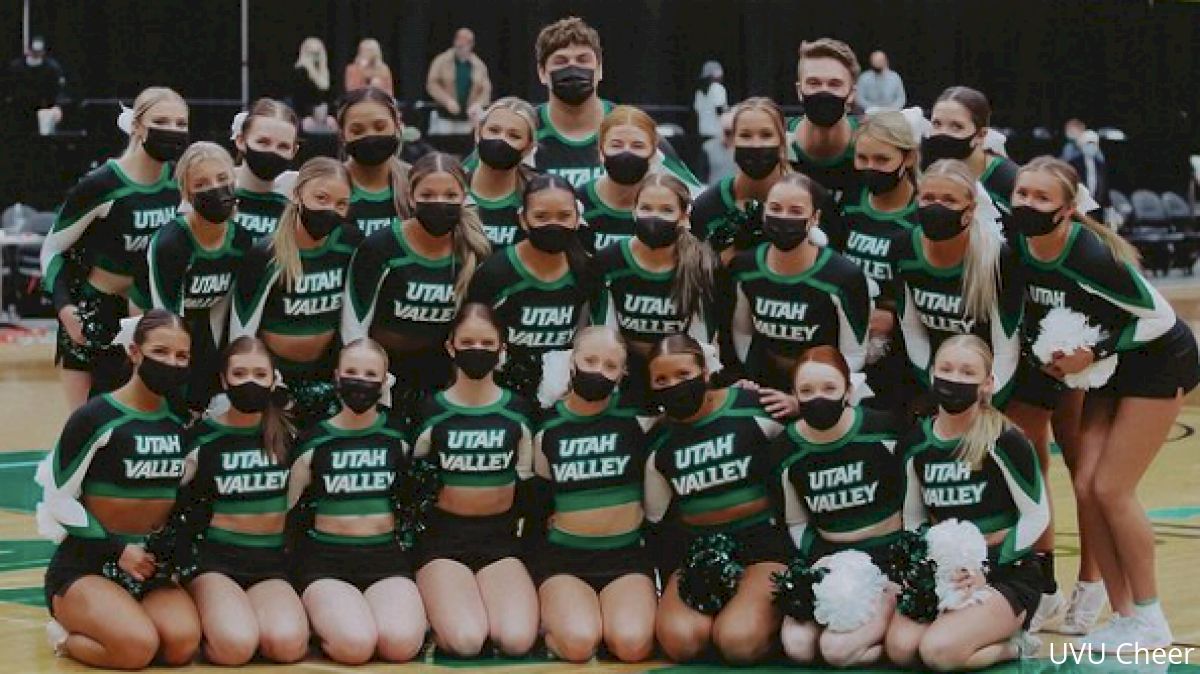 For the past 5 years, Utah Valley Cheer has competed at the NCA & NDA Collegiate Cheer & Dance Championship in Daytona, Florida winning a national title and both 2nd and 3rd placements in Small Coed. After last year's championship was canceled there was so much disappointment and so many unknowns going into this season. Though nobody could be sure what this year would bring and if the biggest competition of the season would be canceled yet again, the team tried to stay focused on their goal and if there was a chance to compete in person, they wanted to be sure they were ready. This season the team is excited to be competing in Advanced All-Girl Division 1!
"This team has never given up!" said team manager Kaela Lunt. "No injury or quarantine could stop this team. This year hasn't been easy, but this team finds a way to make every challenging situation they are placed in work."
With half of this year's team being new to college cheer, the coaches had to really put in the work to get their skills where they needed to be in order to be competitive. Fun fact: Utah Valley University is the biggest college in Utah with 37,282 students and they only take 28 individuals! Of those 28, the team has 23 freshmen this season.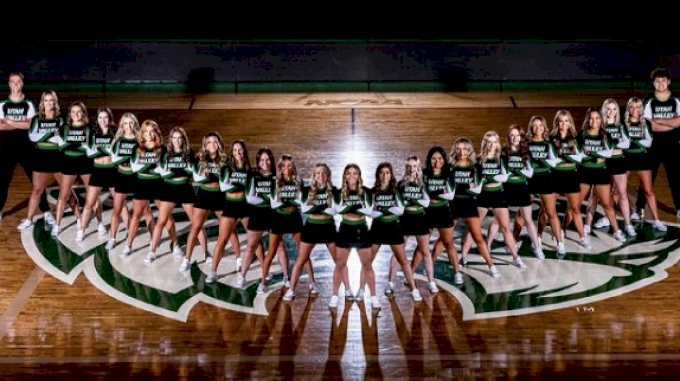 "I am so proud of this team and everything they have overcome. It's been a hard year with Covid but that hasn't stopped anyone on this team from pushing hard and becoming the best cheerleader they can be," said Kaela.
You can watch Utah Valley take on the 2021 NCA & NDA Collegiate Cheer & Dance Championship today at 3:20 PM EST!
---
How To Watch
Join Varsity TV PRO now to stream live Varsity TV competitions & events anytime, on any device!
TV: Available on Roku & Apple TV 4 -- download the FloSports TV app now.
*FloCheer PRO subscribers, you can use your existing login to access to all Varsity TV premium content, live streaming competitions and events.